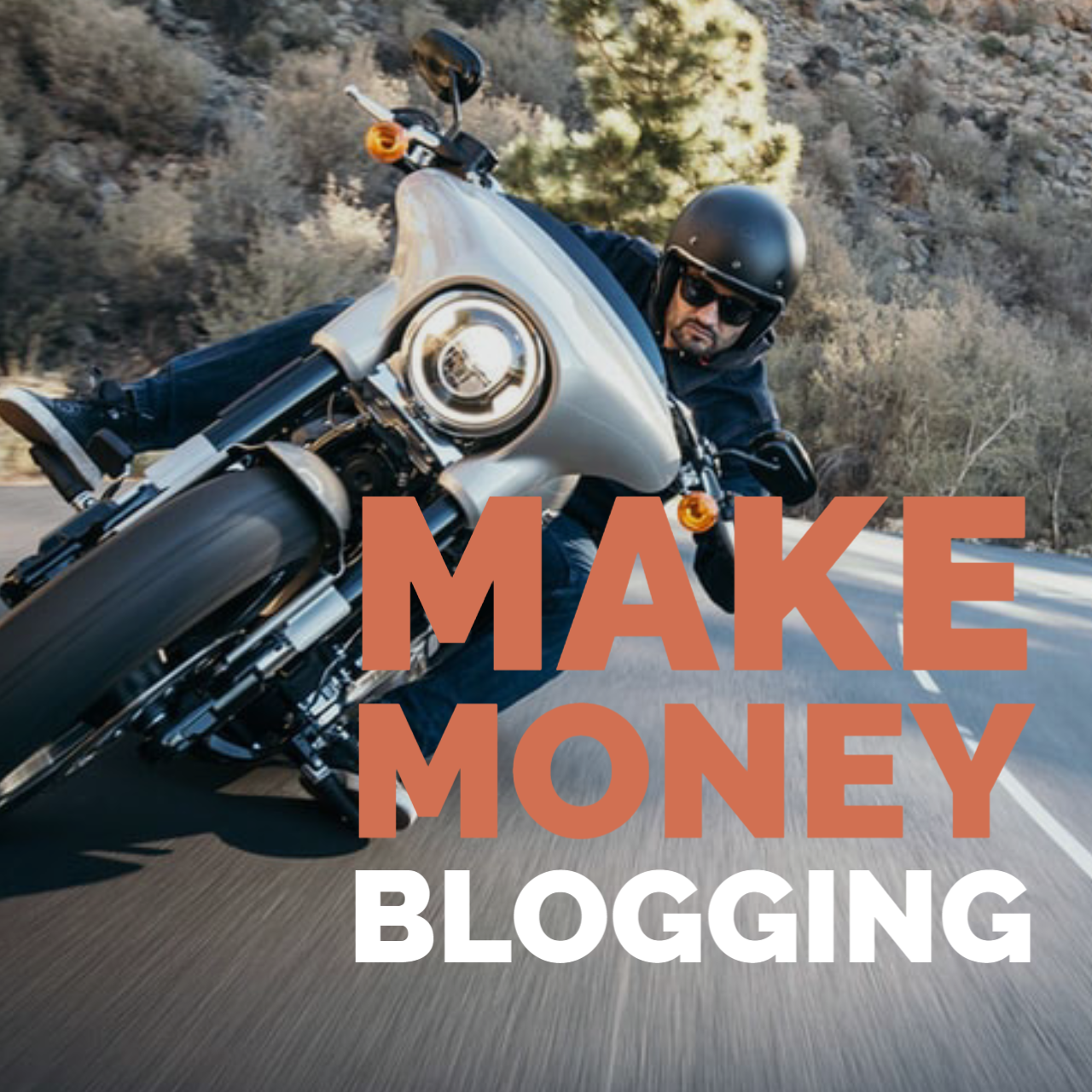 How To Make Money From a Website – A Beginner's Guide
So you've started a new blog and you've finally got some traffic coming through. You've done a lot of hard work link building and building your social media profiles and now you want to make some passive income.
Is making money with your blog a priority for you? If you want to start making money online, then you will need a lot of great content and a lot of traffic.
HOW TO MAKE MONEY FROM A WEBSITE
Here are 3 ways to make money from a website.
Affiliate Marketing
Google Adsense
Digital Products
First things first. What is your blog or website about? What is your niche?
This is likely to have a big impact on your money-making potential – some niches are more profitable than others – and which platform have you used to build your website? If you have a WordPress blog (like me) there are some useful plugins that can make your life a whole lot easier and save you a lot of time.
But let's look at some of the main options you have to earn money from your blog posts.
Affiliate Marketing
One of the main ways to make money is to place affiliate links on your blog posts. But where do you even begin?
What is affiliate marketing?
Affiliate marketing, in a nutshell, means you introduce people to a brand or website with the aim of them buying a product. You will place a link on your website which has some tracking code on it so that the brand will recognise that the link has come through from your site. And all being well, you will receive a commission payment for the sale.
How do I get started?
The easiest way to get started is to join an affiliate network here is a list of some:
I am a member of Affiliate Window and have worked on both sides of the fence as both affiliate and merchant (the merchant is the brand or website who pays the affiliates).
To get started with affiliate marketing, it would be a good idea to register with a network, which will involve submitting your blog for approval. Once you have been approved, in the case of Affiliate Window, you will be able to browse their list of merchants and apply for affiliate payment links.
Sometimes the merchant may approach you but I've found it best to go and apply for a load of placements yourself. In the case of the big brands, they will more than likely be run by a marketing agency and an agency professional may be your first point of contact.
Most brands provide copy, banners and other collateral which can be used on your site. You will also be able to build links from the backend of your network dashboard so that your sales can be tracked.
Action points:
Register with a network
Apply to affiliate programmes
Write appropriate blog posts tailored to brands you are promoting
Place the links on your website
Google Adsense
An alternative to affiliate marketing is Google's own advertising platform built with website and blog owners in mind.
Google Adsense provides you with code that you must add to your website. The code then displays appropriate ads correlating to your niche. This is very important because it means the ads your website visitors will see will be relevant to them and they will be more likely to click on them.
If you've used Adsense in the past and are coming back to it, things have changed in recent years with the mobile revolution and more ads per page are now allowed (the limit used to be three).
Again if you want to display Google Adsense ads on your site, you will need to apply for approval from Google. If everything is above board then all should be a-ok. Although during the current COVID crisis, approval times have lengthened massively. In fact, I have been waiting for approval for this site since the start of May. So that's coming up for four months. (I have switched my domain name this year and 301 re-directed the full site).
ADSENSE ALTERNATIVES
Google Adsense draws a lot of complaints with big gripes being very low earnings. And whilst its profitability is much less than it used to be, it would be wise to get registered with Adsense anyway. Even if you plan to use some other ad networks, such as Ezoic or Mediavine at a later date, they may make your Adsense approval status a requirement for joining.
My own personal experience with AdSense is that I earned quite a bit in the past, but since the web has gone mobile, things really haven't been as great in terms of earnings. As mentioned though, absolutely worth registering and trying it out to see what you could earn. Maybe you can switch up to Ezoic or Mediavine later on. Incidentally, these require 10,000 web sessions per month and 50,000 per month respectively before you will be considered for the network.
Another alternative is Media.net. The good thing about Media.net from a beginners point of view is that similar to AdSense there is no minimum visitors requirement. It goes without saying that your site should be of good quality and have original content.
AD NETWORKS & REQUIREMENTS
| Network | Minimum sessions or visits |
| --- | --- |
| Google AdSense | No minimum requirement |
| Media.Net | No minimum requirement |
| Ezoic | 10,000 |
| Mediavine | 50,000 |
Digital Products
Do you have something in digital format which you can sell to make some cash online? What could a digital product be?
1. SELLING AN e-book
Are you passionate about a subject? Do you have some great knowledge that would help someone? Can you help people with their problems?
I'm guessing that if you've already got a blog then the answers to these questions are 'Yes'. in which case, the next logical step could be publishing an e-book.
E-book publishing is a big industry now and it's easier than ever to get published. The hard part is writing the book! But it's not impossible. Again the keyword here is 'passion'. If you are passionate about your subject, then you really should have enough know-how to create an informative e-book.
Maybe in a few years time, we will be horrified at how we chopped down trees to print books and pass on information and e-books will be the norm? Whatever happens, e-books are here to stay and are extremely popular.
If you have a regular audience reading your blog then it only stands to reason that they may also want to read what you have to say in your e-book.
You could keep back some premium content for your e-book that is not available on your blog to make the sale appear more enticing.
2. swipe files or printables
Swipe files or printables are essentially stripped-down versions of the above. Can you distil your blog know-how and information into a few pages, downloadable in PDF format?
Can you make it look nice (using graphic design skills)? Can you produce a schedule or workbook to help your readers get to the very top in your chosen discipline?
Then maybe this could be the avenue for you.
Of course, you can't charge as much as with an e-book as it stands to reason that there won't be as much content or value. But if you can distil your advice and create something that could bring great value to your readers then this could be an avenue for you to start selling.
The two above suggestions are a good starting point. There are other options out there such as online courses or subscriptions. But perhaps this is further down the road than you want to go at the moment.
A swipe file or printable could be a great way of getting started with selling digital products.
Remember, the benefits of selling digital products are:
No storage costs
No shipping costs
No manufacturing costs (only your time)
However, be aware of the pitfalls also:
Easy to replicate or pirate