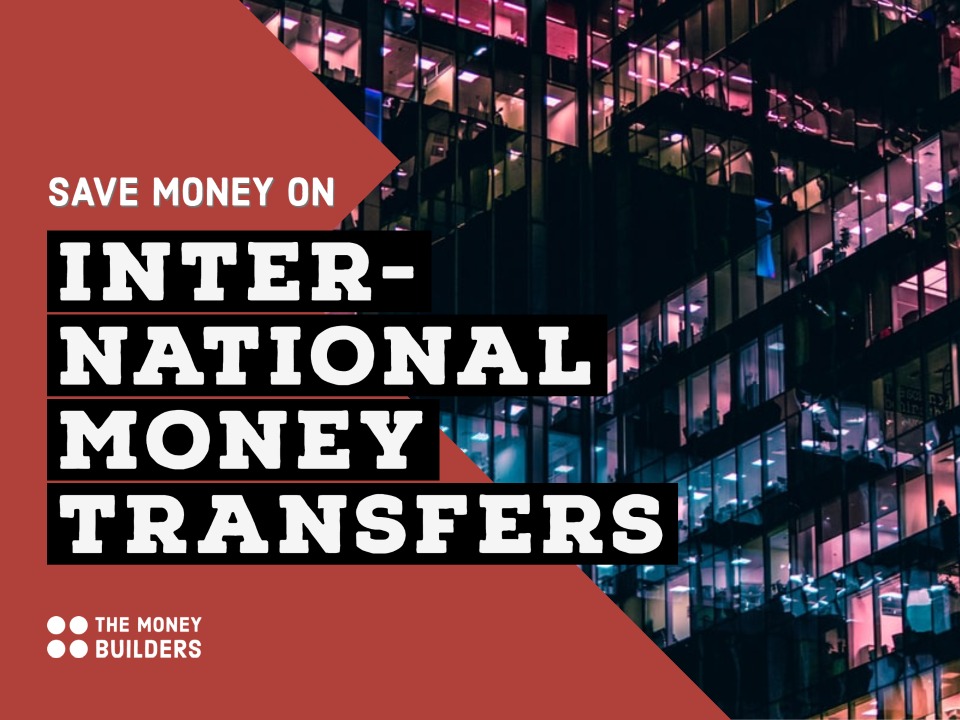 How to Save Money on International Money Transfers: Use UK Bank Alternatives
International money transfers are a service needed not only by those who have family abroad. You'll also need to make or accept payments overseas payments if you start a business or decide to become an investor. No matter your reasons, the moment you need to make such a transaction, you'll learn that overseas transfer fees in UK banks are high. Moreover, banks, especially high-street banks, also offer quite an unfavourable foreign currency exchange (FX) rate.
The exact cost of money transfers with UK banks varies. However, expert sources indicate that it's usually higher compared to international money transfer companies. They are also often referred to as FX companies or even FX brokers. For example, with Barclays the transfer fee alone is £25 per transaction (different for businesses using specialized banking plans). Add to that FX markup that can get as high as 2%. This means that the total transfer cost can be as high as 3-7% of the transaction volume. Also, while you clearly see the size of overseas transfer fees in UK banks, you won't be able to see the FX markup. Therefore, you might be losing money without even knowing how much you waste.
Taking this into account, it becomes clear that your main losses depend on the FX rate set by high-street banks. Therefore, to cut these costs, you need to get better international money transfer rates in UK. This means using bank alternatives, and the UK has many of them to offer. But bear in mind that every company has some unique features as well as strengths and weaknesses. Therefore, you should always research them thoroughly to pick which alternative to money transfers with UK banks is the best for you personally.
Best Bank Alternatives for International Money Transfers in the UK
TransferWise
TransferWise is the biggest FX company in the UK market today and even the pandemic can't stop its growth. The company is renowned for its innovation as well as trustworthiness. It's audited by the FCA and certified to work in many countries, including the US.
Today, TransferWise is one of the cheapest providers of international money transfers. It has a fixed FX margin of 0.5% for almost all currency routes. It's very important to note that the company doesn't have a minimum transfer limit. This means that its services are very helpful for everyone who needs to make small payments. For example, ecommerce businesses can benefit greatly by supporting this payment method.
The main purpose of TransferWise's founders was to create a cheaper alternative to money transfers with UK banks. They definitely achieved this goal. Today the company is revolutionizing the remittance industry and drives its competitors to also drop their rates.
However, it must be noted that TransferWise has a fixed margin policy. This is great because small transfers are cheaper compared to the majority of other options. However, clients who need to make high-volume transfers, the total cost might end up being quite high. The majority of other international money transfers providers offer discounts for big transactions.
Pros:
Best for small transfers due to the absence of minimum transfer limits
FX margin is the same for transfers of any size
For the majority of currency pairs, the FX margin stays at 0.5%
Full transparency
High level of customer satisfaction and trust
Multiple award-winning company
Offering many additional services, including simple P2P transfers
Available in the US
Very easy-to-use intuitive platform
Cons:
Same FX margins for all transfers means that large transfers can be rather expensive
No sophisticated currency guidance
No hedging options
OFX Money Transfer
Hailing from Australia, OFX is a company that beats overseas transfer fees in UK banks by the simple fact that it charges no fees. Ever. Today, this is one of the most widespread global companies with multiple offices worldwide. It has over 100 accounts in different countries. Therefore, it allows for easy and cheap local settlement. This is why OFX international money transfers can be cheap even if the company doesn't have the Lowest FX rates.
OFX uses flexible FX rate markup. This means that large transfers are cheaper, which can help you save a lot of money immediately.
The company also offers a good corporate desk. Therefore, its services are useful for small businesses. However, note that OFX has a minimum transfer limit of £100. This means it's not the best choice for small retailers that offer cheap products.
The company is fully public. Therefore, you can easily find its quarterly reports with revenues and other data online. You can also be sure your money is safe during an OFX transfer.
Pros:
Widespread global presence (multiple offices and 115+ bank accounts in different countries)
Top-quality customer support
Trading over $20 billion a year
Full transparency
Available in the USA
Offers multiple hedging tools
Supports making transfers from your debit card
Cons:
Not the lowest FX rate margins
Supports only 55 currencies
Customer support wait times can be long
Minimum transfer limit of £100 or equivalent
Currencies Direct
Currencies Direct is one of the oldest and most trusted companies in the industry. It offers a great alternative to money transfers with UK banks because it offers good FX margins and overall affordable services.
It's essential to mention that this company offers not only some currency guidance but also expertise in overseas property. Therefore, it's a very good choice for international real estate investors.
You can forget about overseas transfer fees in UK banks by working with this FX company because it charges no fees at all. It also has a huge global presence with 22 offices worldwide. It's available in the USA, but only in a few states at the moment.
Customer support service is multi-lingual and very efficient. Currencies Direct maintains one of the highest levels of customer satisfaction in the industry.
FX margins offered by the company depend on the transaction volume. Therefore, large international money transfers are cheaper. Note that you might need to complete some transactions via telephone.
There is a minimum transfer amount with Currencies Direct (£100).
Pros:
Discount for high-volume transfers
Over 20 offices worldwide
Excellent customer support
No fees
Useful additional services (especially for property investors)
Easy-to-use platform
Dedicated dealers
Cons:
Flexible FX margins might not be cheap for small transfers
Minimum transfer limit of £100
Not available in some US states
Doesn't support some exotic currencies
Azimo Money Transfer
Azimo is a big and well-known provider of international money transfers. However, its reach is somewhat limited. It's not a concern for people in the UK because the company accepts clients from there and the EU.
This company has been around since 2012 and it allows you to send money to 198 countries. It also offers a very simple and intuitive platform. Essentially, transfers with Azimo are simple and quick. The minimum transfer amount is £1, so it's not an issue.
Azimo is a great alternative to money transfers with UK banks because its rates are cheap. They are also flexible, so some currency corridors are more expensive than others. Note that first two transfers with this company are free of any fees.
That said, Azimo rates aren't the best. But many customers still prefer it due to convenience and widespread reach. Also, even despite the fact that there are cheaper options from other FX companies, Azimo easily beats overseas transfer fees in UK banks.
Pros:
Highly trusted by customers
Good customer service
Reaches 198 countries
Easy-to-use platform
Cons:
Can be used only by people in the UK and EU
Fixed margins that are not the cheapest
No additional currency services (dedicated dealers, hedging, etc.)
In Conclusion: Avoid Wasting Money During International Money Transfers
Fintech solutions are developing fast and growing to be more important than ever before. Making international money transfers cheaper and more accessible is one of the main services that push the industry forward. Due to the development of this technology, you no longer have to lose a substantial part of transfer volume when making overseas transfers with UK banks. Alternative service providers cut these costs to under 1%.
FX companies have low overhead costs and trade currencies wholesale. That's why they are able to not only beat overseas transfer fees in UK banks. But they also maintain a lower FX margin. Combined, these factors ensure that everyone can make an affordable transfer to almost every country on Earth.
To choose the best FX company, compare the fees and FX rates it offers as well as additional services. Some of these services can be highly beneficial, especially to businesses and international investors. Overall, study company reviews and pick the offer that allows you to save more money in the long term.