The Covid-19 pandemic has seen a paradigm shift in the UK populations' working habits. Millions have been stuck at home for a year now – with millions more having to think about other ways to make cash. And the gig economy has exploded with many looking to firms such as Uber and Deliveroo for a side hustle. So how much do Deliveroo drivers make?
Deliveroo remains pretty vague when it comes to pinpointing how much their drivers can make per hour.
It very much depends on distances travelled and the number of pick-ups you can do in an hour. However, they have changed their pay structure to make it fairer – we'll touch on this further on.
How much money does one delivery driver make per hour?
Deliveroo used to claim you could make £120 in a day.
But a recent independent report found drivers earned as little as £2 per hour. However, another driver has claimed to make £32 in a three-hour shift due to making 11 deliveries, but that was a one-off.
The same driver has also claimed to only making one delivery an hour resulting in around £4 per hour in earnings.
Rates and work availability can differ in built-up areas, such as Manchester and London. You may be able to pick up more jobs within an hour, increasing your hourly rate.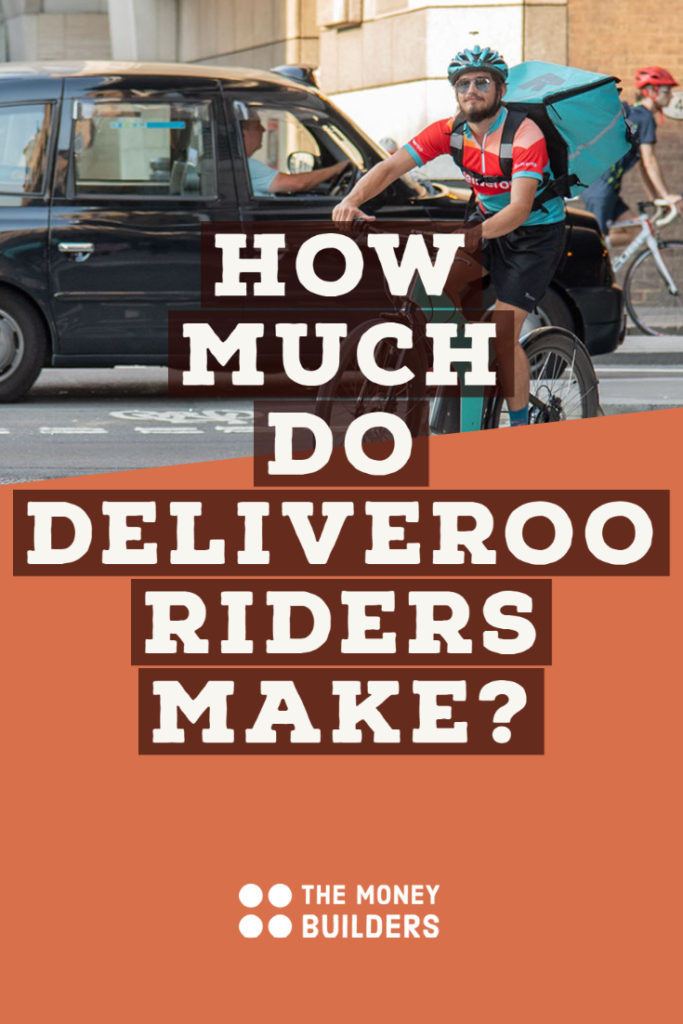 What is Deliveroo?
Deliveroo is a global online food delivery company, that isn't tied to any particular restaurant.
Drivers are self-employed (more on that later). The company was founded in 2013 by US entrepreneur Will Shu. In 2019, bosses at the delivery company were handed a potential shares bonanza of more than £20million.
What does a Deliveroo Driver have to do?
Once you are signed up, you'll use the Deliveroo Rider's App to find work. It's up to you to accept the gig as and when you want to work.
You will be responsible for updating the App when you're at the restaurant and deliver it to the customer.
How many Deliveroo drivers are there in the UK?
There are around 15,000 Deliveroo drivers in the UK with another 20,000 internationally. Deliveroo is planning to double this figure in the next 12 months. Making Deliveroo one of the biggest options for those looking for a side hustle.
The majority of the drivers are between 18-25 and have another job as well as working in the gig community.
How much do Deliveroo drivers Make?
Riders are paid for each delivery they make – some drivers manage multiple drop-offs per hour, others only one per hour. Deliveroo has suggested that their riders can earn an average of £13 per hour on average during busy times.
However, as we mentioned earlier, a report from the Bureau of investigative Journalism in 2021 has shown that some earn as little as £2 per hour.
This is all perfectly legal as Deliveroo drivers are self-employed and non employed workers.
The exact delivery fee varies per order and includes a variable distance fee. Drives can see the delivery fee of each job before they accept it on the Deliveroo Rider App.
We'll explain more on this soon so keep reading.
Fees are paid every week on a Tuesday. If you want your fees sooner, you can use our cash out feature in the app, for a 50p fee.
Riders keep 100% of any tips they receive and these are paid at the same time as the rest of your fees.
What does it mean to be self-employed by Deliveroo?
There has some been some criticism of driver's rights within the gig community.
Deliveroo drivers are self-employed which means you get the chance to work your own hours.
However, On 16 February 2021, the Amsterdam Court of Appeal ruled that Deliveroo's meal delivery riders and drivers have an employment contract, and are not self-employed. As far as we can see, this has yet to take effect within the UK.
Because Deliveroo drivers are classed as self-employed this then removes the legal obligation to offer worker's benefits such as sick-pay, holiday and minimum wage. You will also be liable for sorting out your own Tax and National Insurance.
Some good news though, the UK Government has made it easier for self-employed people who need to self-isolate or are diagnosed with Coronavirus to get support through the benefits system.
What start-up costs are involved for Deliveroo Couriers?
Deliveroo riders are provided with highly visible, comfortable and breathable gear, including face masks and hand sanitiser. You used to have to buy your own kit but this is now supplied free.
You can also apply for the Deliveroo free personal safety alarm too, which you can attach to a keyring or coat zip. You'll need to provide your own vehicle/bike, insurance and cover maintenance for your vehicle.
What are the requirements for becoming a Deliveroo Driver?
You'll need to comply with the following requirement:
Proof of Your Right to Work –by uploading documents such as ID and copies of your passport and NI number, and address.
Can you make tips from being a Deliveroo Driver?
Yes you can, but it's not a guarantee. About a quarter of customers give tips. Some customers hand over cash or it be done via the App. Deliveroo drivers keep 100% of the tips.
So, how much can you actually earn with Deliveroo?
According to Deliveroorider.com, the payment scheme changed is 2018 and is now as follows:
£2 pick-up fee + £1 delivery fee + a variable distance fee.
This means that your total fee is dependent on how far you have to cycle which is a fairer way to pay.
According to Indeed.com, you can earn £19,695 per year for a full time work as a Deliveroo Driver. But you also have to take into account maintenance for your vehicle. This salary is around 19% below the national average.
Tax and Insurance for your vehicle.
Although training and free accident cover is offered by Deliveroo, you will also need to ensure your vehicle is covered with the Tax and Insurance including 'Social, Domestic & Pleasure' and 'Hire & Reward'.
Social, Domestic & Pleasure (SD&P)
Social, Domestic & Pleasure is standard insurance that covers you for the everyday use of your vehicle. It covers you for the times when you're not using your vehicle for your work. SD&P insurance is a legal requirement for any vehicle that has not been declared off-road.
Hire and Reward (H&R)
Your SD&P insurance does not cover for delivery gig jobs, so you will need to take this insurance out. There are list of recommended companies on the Deliveroo website.