The Daily Mail Rewards Club is a simple way to make your money work harder. The loyalty scheme, known as MyMail, allows Daily Mail readers to build up their Nectar points. Having partnered with Sainsbury's Nectar Scheme, readers can collect unique numbers and redeem them for Nectar points, a brilliant way to stretch your hard-earned cash and have access to exclusive special offers. It's win-win.
How does this work?
It's fairly straightforward – a unique code is printed on the back of the Daily Mail every day. Once you set up your free MyMail account, collect your codes and simply enter the unique numbers to your account. You have up to four days to do this. So if you have a code from a Thursday paper, you can add it at the weekend.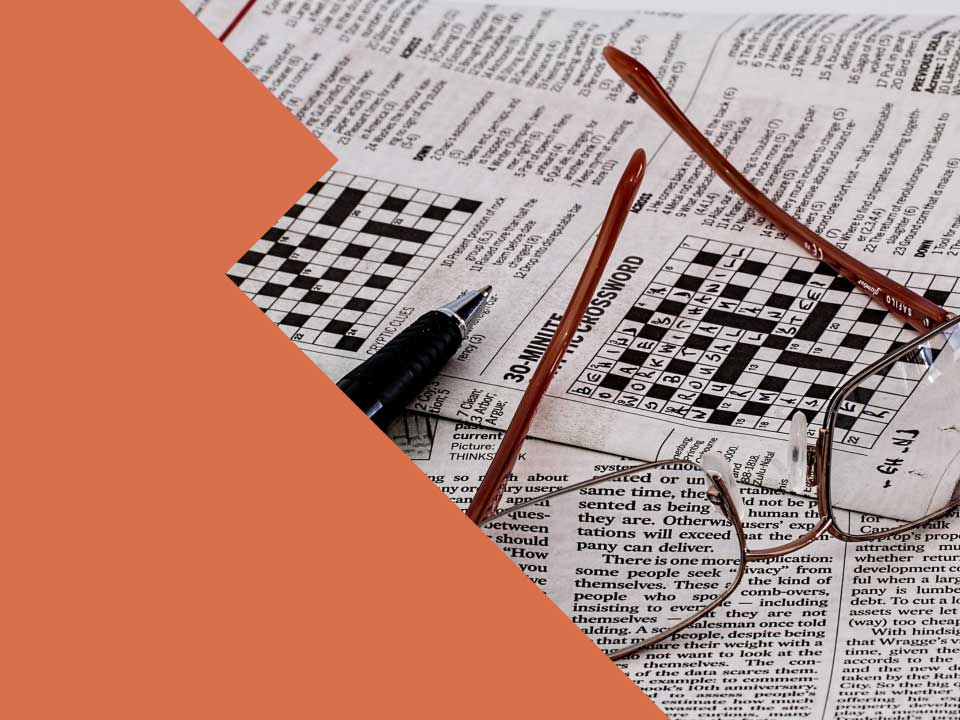 What can I use them for?
You will be able to collect your Nectar Points and redeem them against your shopping at Sainsbury's to help save you money; you can also use your Daily Mail rewards to enter exclusive competitions and special offers on MyMail. Members are given access to the Mail Shop with exclusive limited-time offers – from days out to home-wear and furniture.
Mail Club Rewards – When You Can earn Them
There's a different amount of Nectar Points awarded throughout the week with the Daily Mail newspaper. (Use our Nectar Points Calculator here.)
Monday – Friday you can earn 5 Nectar Points a day
10 Nectar Points on Saturday
15 Nectar Points on Sunday
Readers who enter the unique codes all week, will be rewarded with a bonus 30 nectar points. This means you could earn up to 80 nectar points each week, simply for reading your usual daily paper. It won't be long before you start being rewarded – 300 points are worth £1.50.
How can I Earn £20.80?
Simply collect your Daily Mail Rewards numbers in the newspaper for a year. Collecting 80 Nectar Points each week adds up to 4,160 over the course of a year. Once this has been converted to money, this amounts to £20.80.
What if I miss a copy of the paper?
Do not fear. If any friends or family members have unused copies of the paper you may be able to enter these codes. The codes are unique though, so can't be used more than once. If you find an unused copy on the bus home, there is nothing to stop you trying that code. You may find some savvy money-saving forums where a frugal friend will send you their codes to you, should you need a missing unique number.
Sound's great – how I do I join the MyMail Loyalty Scheme?
You can start straight away. You don't even need a copy of the Daily Mail newspaper to get started. Simply visit MyMail and enter a few personal details to get started. You will be asked to enter your Nectar card details. If you don't have a Nectar card you will be given the option to set up one on the MyMail website (or via the Nectar Card website). Once you have registered you can start collecting your unique codes and be on the way to making your money work harder for you.
Where do I find the MyMail numbers?
You'll find your unique numbers printed at the bottom of the back page of The Daily Mail – normally the sports page. There are 12 digits to the numbers. Simply add them to your MyMail account and start saving money. And if your dog chews part of the paper and you the code is illegible you can call the MyMail team who will help provide you with a replacement code – they will ask you some questions about that day's newspaper though so be prepared!
daily mail rewards club enter unique numbers login
Once you've signed up to Mail Rewards Online, it may be a good idea to bookmark the Mail Rewards Sign In page here.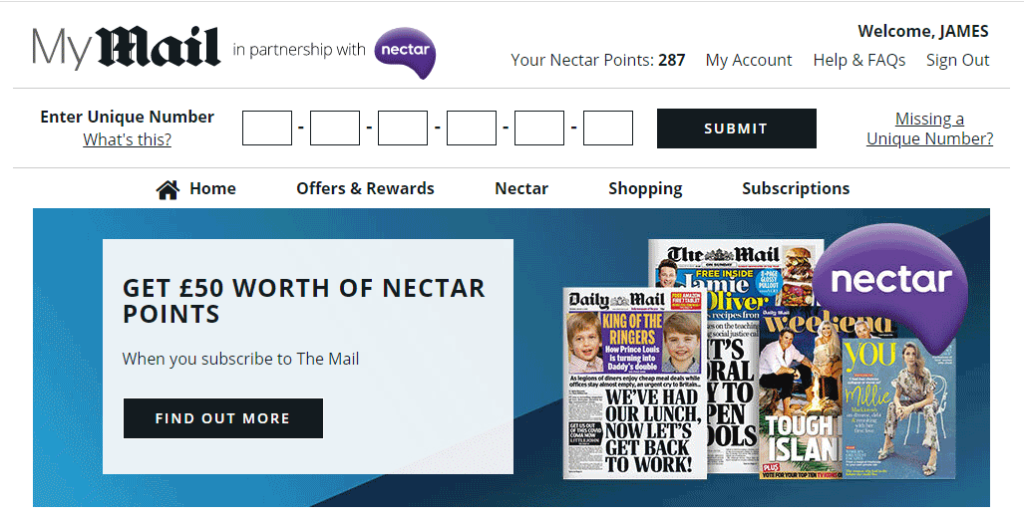 Is there anything else I need to know?
An added bonus, if you are a MyWaitrose loyalty card holder, you'll receive a free newspaper if you spend over £60 on your grocery shopping – another smart way to save money. You could pick up your Daily Mail for free and collect another unique Nectar code. To really make the most of saving money lookout for Nectar Double Up Events where the points are worth twice their value – Kerching!
Photo by Blake Wisz on Unsplash