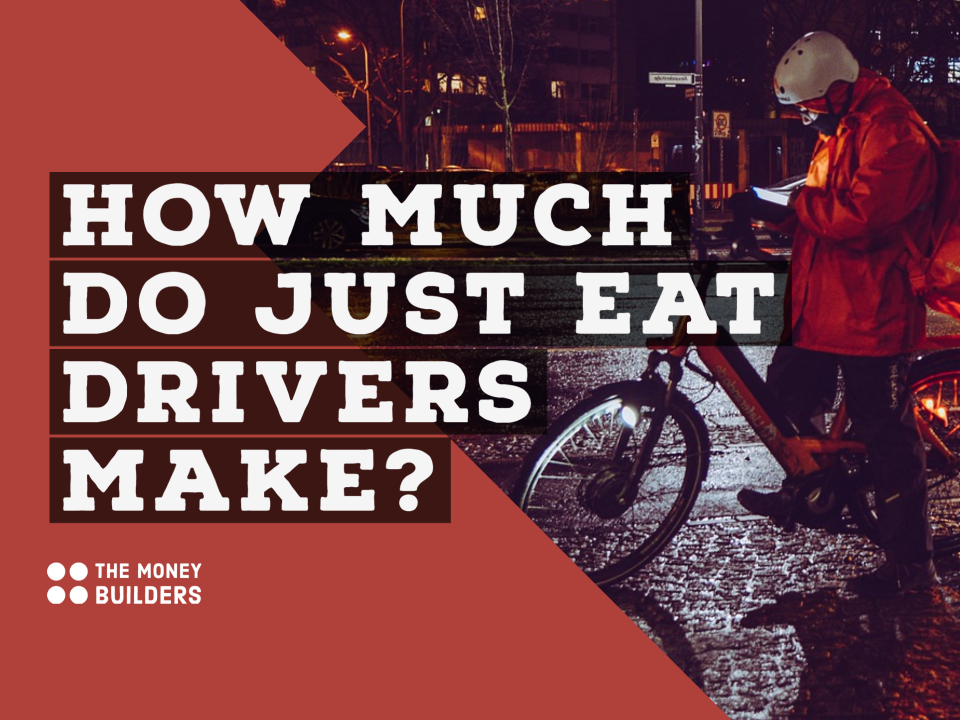 How Much Do Just Eat Drivers Make?
If you are thinking of working for a takeaway delivery company and are wondering how much you could earn, then this article is for you! This blog post will break down the salaries of both riders and drivers working for Just Eat. We'll also look at tips that can be earned, as well as any costs associated with being an employee. Finally, we'll compare Just Eat to its two biggest rivals; Deliveroo and Uber Eats.
How Much Money Does One Just Eat Driver Make Per Hour?
One Just Eat rider can make up to £12 per hour. The average amount earned per order is around £11. However, it's important to note that there are massive variations on how much a rider makes and you could be paid anything between below minimum wage and up to £12 per hour.
What Is Just Eat?
Just Eat are a delivery company specialising in takeaway food. They have a network of over 60,000 restaurants that riders and drivers can choose from to make deliveries for. Just Eat is also the biggest takeaway app in Europe with operations in 13 countries: UK, Spain, Italy, Germany, Switzerland, Sweden, Norway, Ireland, Denmark, Finland, Austria and Hungary.
Just Eat was founded by Danish entrepreneur Jesper Buch and launched in March 2006. Its head office is based on the 33rd floor of London's Millbank Tower, having moved from Denmark to the UK in 2011.
Just Eat operates under a 'freemium' model: they do not charge restaurants for listing their menus or ordering through the Just Eat website but take a commission.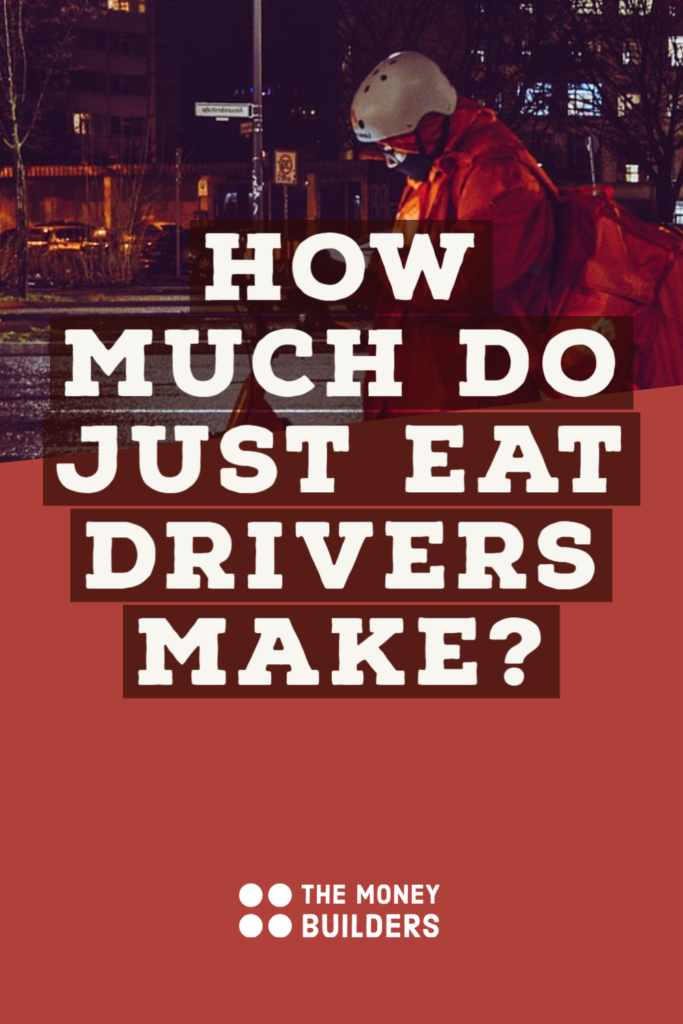 What Does A Just Eat Driver Have To Do?
A Just Eat drivers responsibilities consist of five main tasks:
Managing orders through the Just Eat app or website
Collect customer orders from a restaurant of choice and inputting them into their phone for confirmation by the kitchen staff. This is also known as "picking up" an order
Taking food to customers' homes or offices (delivery)
Providing a safe and secure experience for restaurant staff and customers
Collecting payment from the customer using cash or card (if required). They are also offered an optional Just Eat wallet to store money in
How Many Just Eat Drivers Are There In The UK?
There are currently, in total, around 42,000 riders and drivers working for Just Eat in the UK. This is made up of:
26,500 self-employed restaurant delivery partners delivering on behalf of Just Eat's 19,300 restaurants (these are mostly smaller businesses)
12,600 fully independent couriers who deliver food from over 3500 courier companies to customers in their homes.
So, How Much Can You Actually Earn With Just Eat?
Just Eats pay their riders and drivers per delivery, with a set payment for each order plus optional tips.
The minimum payout is £0.50 however the average paid to Just Eats couriers & riders ranges from £20 to 30. On top of this, they also offer loyalty bonuses to riders.
What Does It Mean To Be Self-Employed By Just Eat?
For Just Eat drivers and riders, self-employment means that you are free to work for as many companies or Just Eats as possible. You can also choose when you want to work and how long your shifts will be, provided that they add up to at least one full day per month (12 hours) with the company in question.
What Start-Up Costs Are Involved For Just Eat Couriers?
Just Eat do not provide a vehicle, you can use your own or alternatively they offer discounted rates on mopeds and scooters if needed. There is an application fee of £20 for new drivers (which is then deducted from the first paycheck).
Do Just Eat riders wear a uniform?
No, they don't have anyone wearing Just Eat branded clothing or uniforms. However, there are guidelines set out by the company on how its couriers should present themselves.
What Are The Requirements For Becoming A Just Eat Driver?
Just Eat car drivers are required to have a car that is less than eight years old and has four doors. It must also be insured by the driver and have a taxable value of greater than £1500.
They also need their own smartphone, insurance, MOT and road tax for any vehicles used by drivers.
Just Eat cyclist couriers are required to have a bike with a capacity of at least 250 watts and the ability to carry two panniers.
Just Eat riders are self-employed contractors with all the rights associated with that employment status.
Can You Make Tips From Being A Just Eat Driver?
Very much so. Tips can be a significant supplement to the earnings of your Just Eat driver contract. They may also be a good way for customers to show appreciation.
Just eat delivery drivers can accept tips and keep 100% of them.
Tax And Insurance For Your Vehicle When Driving For Just Eat
Just Eat car drivers must ensure their car is insured for business use (third party or above). They must also arrange to have their car taxed as a commercial vehicle.
Just eat delivery drivers should check with your tax office about the implications of driving in this way but assuming you are self-employed, then all costs associated with running and insuring your Just Eat driver contract should be tax-deductible.
Just Eat, Deliveroo and Uber Eats
Basic pay is the same as for Deliveroo and Uber Eats. For riders, Just Eat does not offer incentives for completing priority deliveries (i.e., fast orders) but offers bonuses to drivers who complete a certain number of orders in a day or week.
In Conclusion
Do you ride for Just Eat or another delivery service? What has your experience been? Leave a comment below to join the discussion.