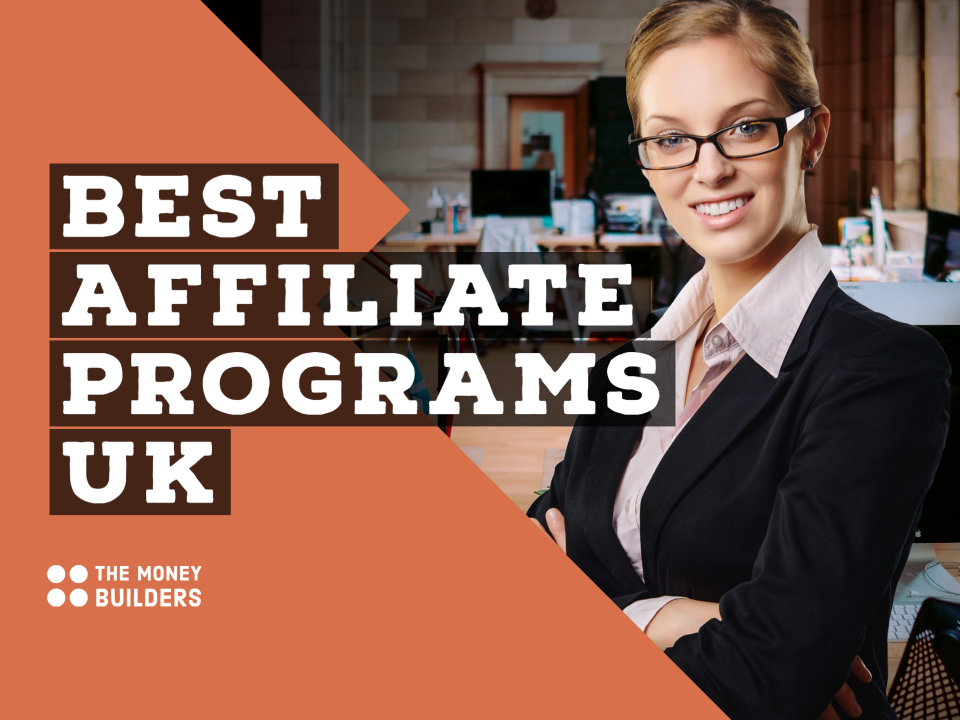 Best Affiliate Programs (UK): The Comprehensive Guide for Content Creators
You want to get started in affiliate marketing, but you're not sure which platform is best for you. There are so many options out there, it can be difficult to know where to start! In this blog post, we'll cover popular UK affiliate programs as well as some niche ones (for the more advanced content creators) so that you have all the information at your fingertips when making your decision.
Who can make money through affiliate programs
Affiliate programmes are specifically designed for online content creators who want to make money by promoting other companies products. There are popular affiliate networks that focus on certain types of businesses (for example, Amazon and eBay both have their own popular affiliate programmes – more of that below). In addition to these big-name programs, there are also niche platforms such as influencer-specific ones which can be a better choice for fashion specialists on Instagram, for example.
how to make money from affiliate marketing
Affiliate marketing works by allowing you to promote other people's products for a commission. You will be given a piece of code or a link to use by the affiliate network or merchant you are promoting.
So if someone buys something through your affiliate link, the platform or network that you use will pay out a percentage of their sale as an affiliate fee (usually between five and fifteen per cent).
Be sure not to spam links everywhere on social media though – only post them when they fit in with your own content and are in context.
Note that there are many types of popular affiliate networks which cater to different needs and niches. So it's important to know exactly what your audience wants before choosing a platform or partner program.
Some affiliate networks such as Skimlinks or Viglink can handle the links for you automatically. (These networks are not covered in this guide.)
---
the big two affiliate programmes
Amazon Associates and eBay Partner Network are popular affiliate programs that both have a global reach.
Amazon Associates
With Amazon Associates, you get paid a commission fee every time your readers click on an advert and buy something. If someone clicks on one of the ads then buys a book or DVD within 24 hours, you'll be credited with a sale because they've arrived via your link.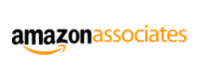 Advantages: Amazon obviously offers the largest choice of products for any affiliate to promote. They also have popular affiliate programmes in most countries.
Disadvantages: Some of the products on Amazon are priced at a higher rate than they would be if bought elsewhere. And you only get a commission from items sold directly through Amazon, not third party retailers that sell via their site.
Find out more and sign up for Amazon Associates
ebay partner network
eBay Partner Network is eBay's affiliate program. As with Amazon Associates, eBay is a massively trusted name online which should in theory help your conversion rates.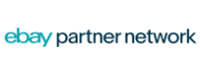 Advantages: The biggest advantage of the Partner Network is that it offers both CPC ads and banner ads to affiliates; with dedicated reporting for each, so you can choose your own campaigns.
Disadvantage: With a huge variety of products on offer at cheaper prices than Amazon, more popular products can sell out fast.
Find out more about the eBay Partner Network
---
affiliate networks
What is an Affiliate Network and how does it work?
Affiliate networks act as middlemen between advertisers and affiliates. Advertisers (also called Merchants in affiliate circles) create campaigns with offers they would like to make available for promotion, such as a percentage commission on sales or sign-ups made through an affiliate link. Affiliates then browse the network in search of relevant campaigns that suit them – this is usually done by searching for companies operating in the affiliates own particular niche. For example, a personal finance blogger will search for banks, trading apps or building societies offering affiliate payments in return for selling their products.
---
awin (Formerly Affiliate Window)
Awin has been on the affiliate marketing landscape since 2009. Formerly called Affiliate Window, it has now shortened its name to the more catchy Awin. As well as offering a popular affiliate programme, it also has its own Ad Marketplace – this works in the same way as Google's AdWords. However, with Awin you can specifically target your audience by selecting keywords and topics that are relevant to content marketers.

Awin's merchants include popular brands such as Uber, Expedia and Argos.
Commission structures
The commission structure can vary depending on the category you are promoting – however, it typically ranges from between 0.50% to 15%. There is a minimum 50p threshold for transactions made in stores (such as Amazon or eBay), but this drops dramatically for e-commerce.
Advantages of Awin: Awin is a trusted network with a network of over 100 big-name merchants.
Disadvantages: There is currently no information available about the average rates earned by content creators and marketers on this platform, however it does offer popular brands which are often high earners. It can be difficult to get accepted onto this platform and some merchants can be quite picky about who they work with.
affiliate future
Affiliate Future is another popular affiliate network in the UK though it doesn't have quite the scope of Awin. Its key attributes are that you can choose specific merchants to work with and that it pays out monthly instead of quarterly.
Advantages: Affiliate Future has been established since 1999 and work with what they call a select group of AF partners which can include popular UK brands. It is also easy to get accepted onto the platform and you'll be paid monthly.
Disadvantages: To work with specific merchants that have been pre-approved by AF will mean less flexibility when it comes to choosing what companies you want to promote as an affiliate.
Register and find out more here
cJ Affiliate
Commission Junction, now called CJ Affiliate is another network with a popular affiliate platform.
Advantages: Commission Junction is easy to get accepted onto, there's no joining fee and the website has a reputation for being trusted by big-name brands like Amazon, Sears and Walmart as well as popular UK retailers such as Argos, Tesco and John Lewis.
Disadvantages of CJ Affiliate include the fact that there's no transparency about how much commission you'll earn from your referrals. And the fact they also charge a monthly fee.
Sign up to become a CJ Publisher
maxBounty
MaxBounty partners with a number of big names such as Alibaba, Microsoft and American Express to name a few. They also offer CPA, CPS, CPL, and CPI pricing models and claim to provide affiliates with the best rates in the industry.
Advantages: MaxBounty is popular with influencers because they pay out commissions very quickly, there's no joining fee and the website has a reputation for paying high rates of commission on popular affiliate products like Airbnb
Disadvantages: MaxBounty disadvantages include the fact that it's popular with influencers and popular affiliate products tend to get a lot of competition from other affiliates trying to promote them.
---
influencer affiliate platforms
The affiliate platforms below are specifically designed for popular social media influencers, particularly in the fashion genre.
---
LTK
LTK stand for Like To Know It and is an influencer affiliate platform that caters especially for fashion influencers.
Advantages: LTK has no joining fee, you only pay commission when your followers click on an affiliate link which means that it's great for beginners who aren't sure how popular their social media presence might become.
Disadvantages: the affiliate payouts are very low compared to some popular affiliate platforms, it's also the newest influencer platform so there is less support and guidance available.
Find out about becoming an LTK Affiliate here
shopstyle collective
Shopstyle Collective is another popular affiliate platform that caters for fashion influencers.
Advantages: the payouts are higher than popular, there is a huge community of fellow influencers and you can monetise all your social media channels with one Shopstyle Collective account which means it's great if you want to expand into other affiliate networks as well.
Disadvantages of Shopstyle Collective include the fact that it can take a while to get your first payment and popular affiliate tends to have more stringent requirements for content.
Sign up to become Shopstyle Collective affiliate here
---
In Conclusion
There's no real way of knowing exactly which affiliate platform will be best suited to your needs until you actually get stuck in and start pushing a range of products. But I would hope that this guide has given you at least a few that you think you could get started with. It's quite possible to be running multiple affiliate programmes at one time but try not to crossover the same products or items from different networks because that's when things can get confusing.