Dear children of the UK,
Please stop asking us for money for Pokémon cards, FIFA packs, PlayStation add-ons, video games, brain lickers, smart putty, and so on.
Sincerely
Parents of the UK.
And whilst you're here, why not take a look at some ideas how you can earn some money to pay for all this stuff.
So you're a kid and you want to make some cash. I've got the kids myself so I know how much kids like to make some quick cash.
But what are the best ways kids can make some money?
Here are 23 proven ways to start making money fast if you're a kid
Baking cakes
Washing cars
Sell books or CDs on eBay
Walking dogs
Mowing lawns
Do odd jobs around the house for your parents
Selling On EBay Or Vinted Or Depop
Lemonade Stand
Have A Garage Sale
Selling Sweet Cones
Babysitting
YouTube Or Instagram Channel
Fixing IPhones
Qmee
UserLytics
TheOpinionPanel
Buy And Sell Trending Kids Toys
Help The Elderly With Computer Stuff
Pet Sitting
Grocery Shopping
Watering Plants And Gardens
Swagbucks
Buy And Sell Items Online
Read on to find out more about these ideas in detail.
1. Bake some cakes
Cupcakes are popular just now and relatively easy and inexpensive to make. Use a recipe such as this one for the cupcakes.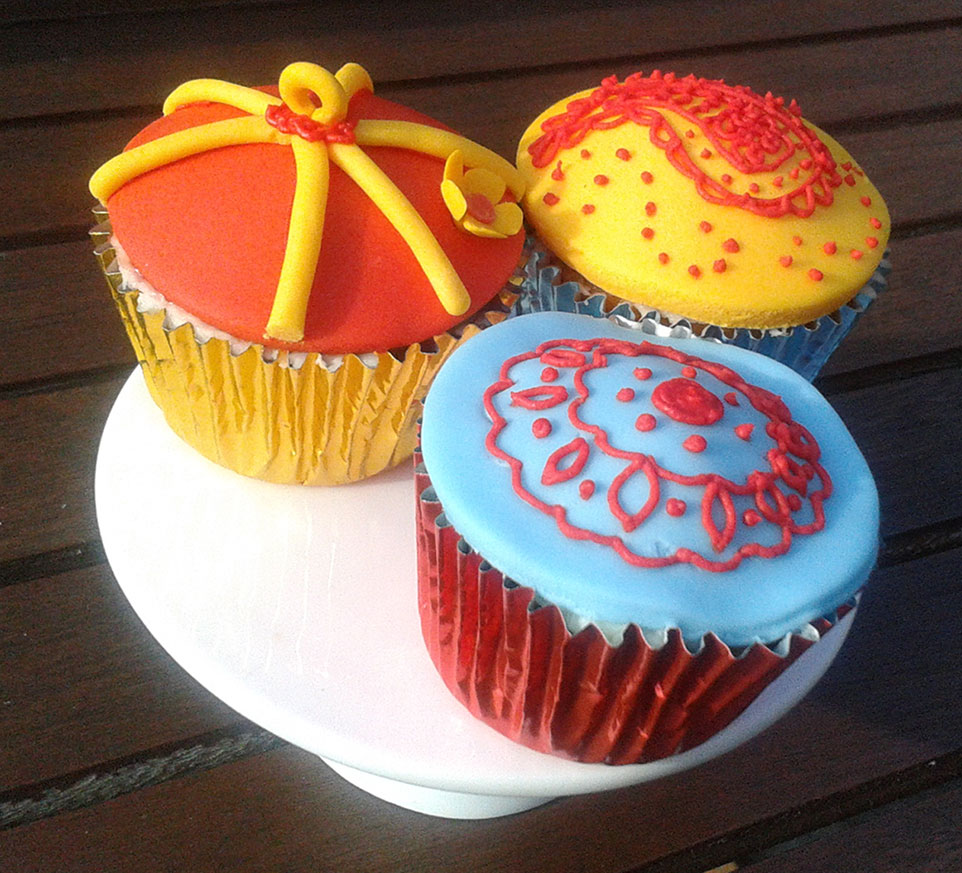 Make sure you tell your customers that the cakes are homemade and that you haven't just bought them at Costco. Print or design a sign that says 'MADE BY KIDS' to tell your customers that a kid made them.
Sell from a parent's car boot parked in your driveway (stay safe), or a fold-down table in your front garden.
Print out a sheet with your ingredients so that any allergy sufferers are aware.
2. Car washing
Every car owner needs their vehicle washed every now and again. With a bucket of suds and some sponges, a couple of kids can charge up to £5 for a thorough car wash.
Make sure you do it properly or you won't get asked again. Watch a video like this to learn how to do a thorough job.
It could be a good idea to start on a parent's car to make sure you get it right. Then move on to friendly neighbours' cars. It sounds easy but there's more to it than you think and thoroughness is everything.
Also, always be super safe around cars and never go inside the car so as to avoid any accidents.
3. Sell old books or CDs
If your house is like ours, there will be loads of books that have been read and available for sale and CDs that never get listened to anymore lying around the house or stuffed away in cupboards.
Ask a parent (nicely) if they would like to 'declutter'.
If they agree, you have a couple of options to shift the merch.
Car boot sale like above. Maybe combine it with your cake sale.
Ask a parent if you could use their eBay account to shift the goods.
Look out for any local school or church hall fetes. You may have to pay to book a table, but with luck, your profits could cover your costs.
4. Dog walking
Dog walking is a legitimate business on its own right now and there are thousands of adults throughout the country whose full-time job is giving four-legged friends a runaround in the park.
But that's not to say you can't get a piece of the action.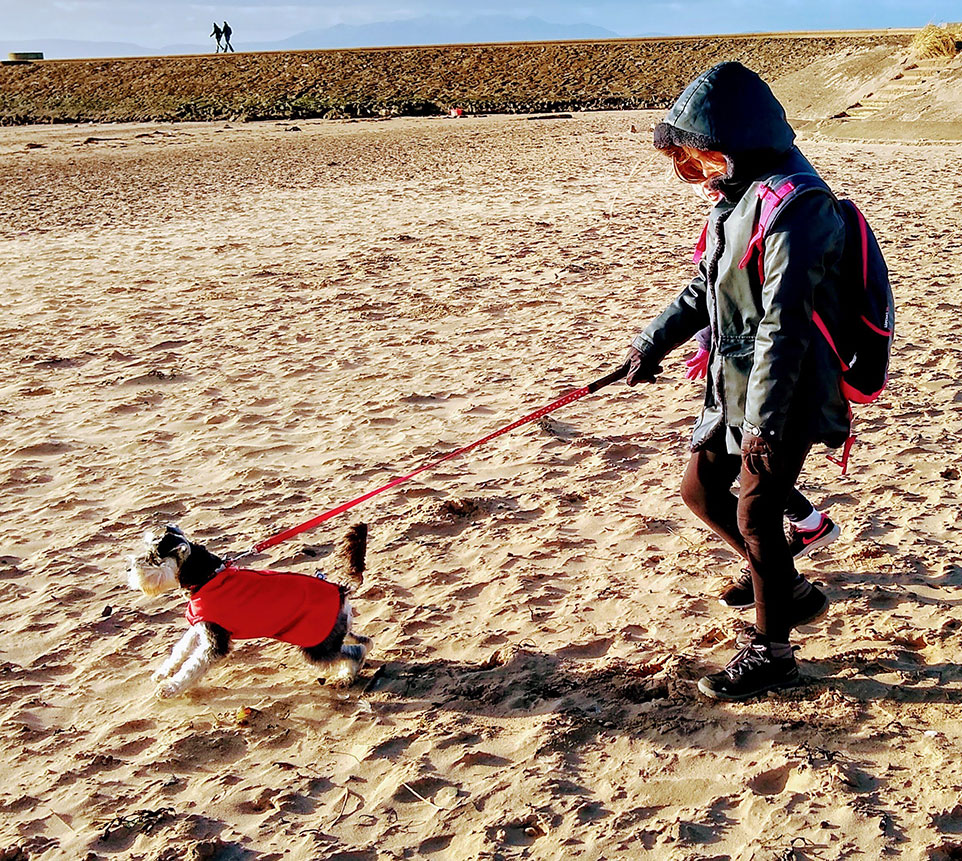 You'll know who has a dog in your local neighbourhood. An idea might be to print out flyers mentioning your service, then pop it through some doggy letterboxes. Ask a parent if you can use their mobile number for the flyer. Then wait and see who comes back to you.
5. Mowing lawns
Come spring, the smell of freshly mown grass is in the air when garden owners are mowing their lawns for the first time in months.
However, lawns need to keep getting mown to keep them in shape and it can sometimes be tough for the elderly (or the lazy) to keep on top of garden maintenance.
It might be an idea to make a start with your parents' or grandparents' lawn to get some practice in. If you do it properly, they will be delighted, believe me.
Always try your best to do a thorough job, also if you can mow the lawn, you could try branching out into other areas of horticulture such as trimming hedges.
6. Doing odd jobs for your parent
As a parent, I can think of nothing more helpful than a child cleaning or tidying around the house. Some ideas are hoovering, cleaning your room, do the dishes or emptying the dishwasher.
Ask a parent if they would be willing to pay with cash or supplement your pocket money for your hard work. You may be surprised at the reaction!
I hope these ideas have been useful and have given you some ideas on how to earn some extra cash.
7. Selling on eBay or Vinted or Depop
A great place where you can sell unwanted clothes, shoes and accessories. You can sell no longer used musical instruments, books, clothes and digital games. You'll need to have your items in good quality and take decent photos.
Before selling your item it is worth checking out similar goods and what they have sold for. Check if you are prepared to post your item off or if you want the item collected only. You may need your parents' permission to set up an account and to set up PayPal to collect the extra money you make.
Extending from this you can look around on auction sites and charity shops for bargain buys and re-sell them. If you have an eye for detail and trends you can pick up some under-priced items and sell them on. Car boot sales and garage sales are also good for picking up a bargain that you can re-sell to make some extra money.
This is an easy and smart way to get some extra money for the things you want. We bought a toy doll on eBay for a couple of pounds, as we realised it was a collectors doll which we re-sold for £60. My teenager was very happy with the extra money she earned.
Money Making Ideas for 12-year-olds
8. Lemonade Stand
As the sun comes out you could build a lemonade stand in your street and sell your drinks to local passers-by. You will obviously need to be careful about hygiene but you can dress up your drinks with little umbrellas or ice cubes.
If you live in a community-friendly area you could pop leaflets through neighbours doors to let them know of the times you will be out or promote on local social media. This could be a great way if you are a young teenager and want to save up for a new gadget or clothes. You'll need to have some change ready for when people pay you and might want an adult on standby to help.
Ways Younger Teens Can Make Some Extra Money
9. Have a Garage Sale
Another way younger teens can earn some extra money is having a garage sale – again, notify your neighbours in advance and you could soon make some pennies for your piggy bank.
10. Selling Sweet Cones to your friends and local people
A fab money-making idea for a youngster to earn some extra money in their spare time. You can bulk buy sweets, particularly retro sweets, and the clear cone bags with ribbons relatively cheaply. You can get quite creative with your packing and wrapping and then post pictures of your sweet cones on social media.
If you have a community Facebook page this would be a great way to advertise your products. You could sell each sweet cone for around £2-£3 each, and if each cone only cost £1 to put together you can soon make a little extra money.
These also work well for local fairs and community events. If you sold 30 cones you could soon make £50-£60 pounds – perfect for saving up for those new trainers.
Money making ideas for older teens
11. Babysitting
if you know people and friends with small children, they are probably very keen to get out when the lockdown restrictions end. And those small children will need looking after. If you enjoy being around younger children and can demonstrate an element of responsibility and safety you may well be able to earn £10 – £20 for an evening's work which is a relatively convenient way of earning some extra pocket money as a teenager.
It's worth asking around as couples are always keen to have a night out without the children. You could even start by offering to sit with the children during the day initially to build up trust. You could increase rates at certain times of the year when you need some extra money – such as over Christmas and New Year.
Ways to Make Money Online as a Teen
12. YouTube or Instagram Channel
If you are tech-savvy, there are a number of things you could do to earn some extra pocket money in the UK. Setting up a YouTube or Instagram channel is a long term goal but you could find yourself earning cash from adverts or gaining freebies to review. You will need to build up a following of at least a couple of thousand followers so this is a long term way of making some extra pocket money. You don't necessarily need to show your face on the channel (this puts a lot of people off) you can share other people's work and videos as long as you credit it. Google AdSense and Affiliate Marketing are all additional ways to bringing in a passive income.
13. Fixing iPhones
Another idea is to learn how to fix iPhones. There are plenty of tutorials that show you how to change an iPhone screen. The cost is relatively cheap to fix, and you could pick up an old iPhone from eBay with a broken screen, fix the screen and sell the phone on for a lot more money. You will be learning great skills and making money too. Iphones are cheaper and simple to fix the screen than other phones.
Survey Sites – ideal for earning extra money and gift cards
If you are stuck in and have your phone or computer to hand, you can pick up a few pounds here and there entering surveys. Some sites also pay you in gift cards. You may find that you have a lot of market research callbacks though. So shop around for the best survey sites. Slicethepie.com is a site where you get paid for your opinions and you can join if you are over 13 years old. You are asked to part in short surveys about music, fashion, brands. We tried it and it was quick and easy to sign up, and our tester took part in a couple of surveys on music. They were quick and easy and the pence earned soon turned into pounds.
14. Qmee
Qmee.com is another survey site popular with teenagers who are looking to make some extra money. You must be 16 to sign up but Qmee is a good place for taking part in short surveys and earning a bit of extra pocket money.
The money you earn stays in your account and you can withdraw it straight away to your PayPal account. InsatGC.com is another survey site, you give your opinions or watch videos and adverts and earn money from this, you can also earn gift cards by doing this.
15. UserLytics
Userlytics is another place where you can get paid for testing out websites. You can earn anything from $5-$20 from checking out and giving your opinion on a new website. A microphone and camera are necessary for this and you need to be over 16 to join Userlytics.
16. TheOpinionPanel
Lastly, one for the younger teens, if you are age 13-14 and want to earn some extra money try signing up to TheOpinionPanel – you do need to make $25 before you can withdraw the money. Gift Hulk is another place you can earn money as a teenager, you enter surveys and earn gift cards.
17. Buy and sell trending kids toys
Remember fidget spinners? They were all the rage about four years ago. Millions must have been sold to kids all over the UK. And before that, it was Hama Beads (the beads that you place on a board then iron to create a design).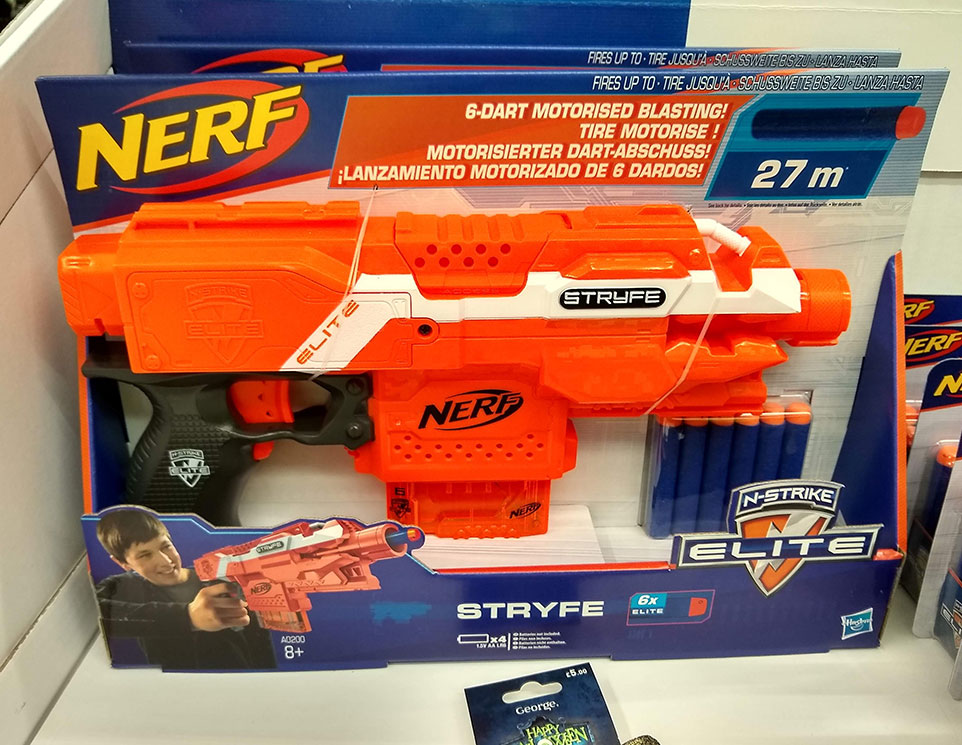 However, this year's trending toy is the sensory popping toy. It's similar to popping bubble wrap but is made of rubber. But how could you make money? Well, buying in bulk and selling them for more than you paid for them thus making a profit.
How to get started?
Try Googling the toy and the word wholesale, for example, "sensory popping toy wholesale". From my searches on Amazon, any wholesale deals get a really bad review so I would avoid it. Once you've purchased your wholesale toys, it's up to you to sell them, to friends or at school.
You may want to get a parent or grown-up to help with the initial purchase. And please don't use a parent's credit card without asking them! This is just an idea. No profits are guaranteed!
18. Help the elderly with computer stuff
We all know how great kids are with computers and technology, don't we? And we all know how bad the oldsters are as well!
There's a huge opportunity for kids to help out elderly neighbours, grandparents or relatives with all manner of tech stuff 
From setting up Amazon Echo, Google Smart Speakers, wi-fi printers, wi-fi connections, smartphones, WhatsApp and much more. They're completely hopeless at all of it!
And if you're a helpful young person, they would no doubt be delighted and generous if you were to help them out.
How to get started? Try printing flyers and posting through neighbours doors. Also, ask mum or dad to post on a neighbourhood Facebook group. These are usually very active.
19. Pet Sitting
While people are away on holiday, they can pay top dollar for putting cats or dogs in a kennel or cat home. This is where you step in. Again, printing flyers and distributing them around the neighbourhood before the holiday season could be a good start.
Firstly check with parents that they're happy to have a new hairy addition to the family and that nobody in the family has any allergies.
It may not even be dogs or cats. Anyone with goldfish, hamsters, Guinea pigs, rabbits or budgies cannot simply abandon them for two weeks and would be only too glad of a helping hand.
20. Grocery shopping
If you have elderly neighbours, then it's more than likely that they would really appreciate a trustworthy young person who can run small errands for them.
We're not talking about doing the full weekly shop here. But nipping to the corner store for a pint of milk or picking something o from the local post office is a small job that is unlikely to go unrewarded.
21. Watering plants and gardens
Another summer option. If a family in your street is away for a fortnight during a hot summer, you can bet that they will want their garden to be watered.
Again this could be part of a flyer that you could print out and distribute to neighbours to let them know of your availability and job skills.
22. Swagbucks
Kids from age 13 can use Swagbucks with their parents' permission. Read more about Swagbucks and how to get started here.
23. Buy and sell items online
It's very easy for bloggers to say 'Sell stuff online' or 'drop ship'. A lot of folks make out that it's really easy and you can make thousands right away.
It's not. It's really tough and there are thousands of others just like you trying to do the end thing.
However, if you did want to make a go of it, it could be worth knowing what to sell to get started. Read our article here on the best things to buy and sell to make a profit. This will give you a better chance of getting somewhere.
Why should kids make money for Themselves?
Builds confidence
Going out into the real world and making some coin can be a real thrill for a youngster. I remember getting my first pay packet. It was only £14 for a few hours of work, but it was still very exciting.
Encourages entrepreneurship
All entrepreneurs started somewhere. Giving your kids a taste of making some cash from buying and selling means they could get bitten by the bug. Who knows where they could end up?
Educate them about money and budgeting
In this modern age of electronic transactions and online selling, it can be easy to forget how little contact kids have with real cash. Certainly a lot less than even 20 years ago.
Earning some cash from some hard graft will make them appreciate the real value of money. And that's got to be a good life lesson.
Remember always stay safe by:
Telling your parents where you are going at all times
Stay in groups of at least two or three.
Be polite when talking to potential customers
Obey the rules of the road when washing cars and knocking on doors.