If lockdown has found you quite happily enjoying your own company, looking for jobs where you work alone could be a career avenue to consider. It doesn't necessarily mean you would be working at home – working as a lorry driver for example is a job working predominately on your own, but still out and about.
Best jobs for Introverts
We've put together some of the most popular jobs for people who don't necessarily want to work around lots of other people but still want to earn some money. Famous introverts include J.K Rowling, Barack Obama, and Bill Gates, so let's have a look.
What is an introvert?
Generally speaking, an introvert who someone who prefers their own company or small groups. It doesn't mean you don't like people – but large groups and audiences can drain your energy. You may well thrive within a quiet, uninterrupted environment. You are probably a good independent thinker and are pretty self-motivated.
There are plenty of jobs where introverts excel – from creative computer work to science and technology research, freelance writing, accountancy or working as a postman. In fact, we think introverts rock.
Jobs Where You Work Alone Can Be Rewarding
We all need to make an income and working for yourself could be the key to your happiness. There are a number of well-paying jobs offering work to people who want to spend their time at home.
This could be because they prefer their own company or the flexibility of working at home suits them. From dog walking to online virtual assistants, tutoring to book-keeping, there are many good-paying jobs available now.
You may find a well-paid job working freelance – where you pick up jobs and work for yourself. A good way to start finding clients for your business is to advertise online and use social media.
Bus Driver
In our eco-conscious age, public transport is coming to the fore perhaps more than ever. London has led the way with congestion charges meaning it's very expensive to drive in central London.
Being a bus driver could be a great role for introverts, with practically no interactions with fellow workers. Just you, the open road (well maybe not quite open), and the ticket machine.
Recent developments in contactless payments mean there's even less faffing around than there was even five years ago for the erstwhile bus driver. And less time telling people 'correct change only love".
Bus companies are recruiting throughout the UK and offer paid training and salaries of up to £25k.
Uber Driver
Technological advances have created the taxi behemoth that is Uber. And it's good news for introverts. Being your own boss and with your office being your own car, there's very little room for office politics.
Gone are the days when qualifying to become a cabbie meant committing the London A to Z to memory. These days anyone with a clean driving license and a mobile phone can start taking taxi fares.
Reliable Uber drivers are in big demand in all of the UK's major cities. Recent developments have meant a fairer deal for Uber drivers. Find out more about Uber Driver salaries here.
Overnight warehouse operative/shelf stacker
Shelf stacking in a busy supermarket during the day can be an introvert's worst nightmare. Working in a team, there's constant interaction with other staff members, not to mention having to deal with the general public pretty much non stop.
However, a night shift doing the same job can be a whole different kettle of fish. Working after hours stacking supermarket shelves can mean it's just you, the shelves and nighttime radio for company.
There's likely to be minimum interaction with co-workers with a skeleton staff working through the night. Generally speaking, this type of work offers pay close to minimum wage, but depending on the employer, time and a half or even double time may be on offer due to the unsociable hours.
Working in Social Media
If you have a passion for social media you could find this is the start of an online career in social media for you. You could earn £20-£30 per hour working as a social media manager at home, starting salaries for social media executives start at around £22,000 rising to around £45,000 for experienced high-end managers.
Blogging and Online Work
There are some very successful bloggers who have made an income from blogging alone – or you create a blog as a means to promote their business. For example, you could create a blog to promote your dog walking business. Working as a dog walker could see you earning around £10-£15 per hour, and if you enjoy being outside in all weathers could be a good way to increase your income. There are many sources to create a free website using well-known companies such as GoDaddy and WordPress.
Virtual PA Assistant
The rise of working at home has also seen an influx of traditional roles offering online services – from working as a Virtual PA assistant to offering online personal shopping services there is really is scope to pivot a traditional job into something new for a career change in 2021.
Home Tutoring
The rise of home-tutoring has also seen a demand in online classes and tutoring, where you could increase your income by around £15-£30 per hour depending on what you're teaching. You would need to pay for a DBS check before working with young people, at your own cost.
Freelance Writer
If you have a flair for words, you could find yourself making £50-£100 per day working as a freelance writer. You'll need to have a passion for researching stories, writing engaging copy, and working to deadlines. There are plenty of freelancing writing websites around to find work, or you could get in touch with local companies that need content writing for their websites.
Data Entry Jobs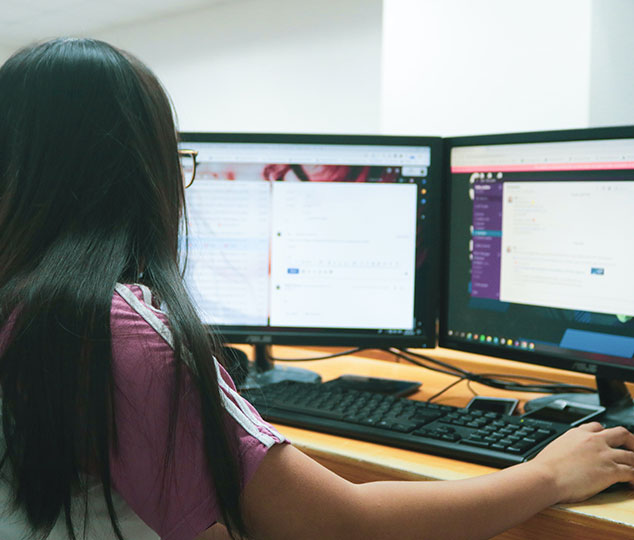 This is a good area to also find data entry work too – inputting information into spreadsheets or company systems is still a fairly niche area. If you are creatively minded working online can be a great way to make a passive income. If you can find a niche market where you offer a service, you may find you have paying subscribers each month, bringing in a nice passive income to boost your bank balance.
Affiliate Marketing
Affiliate marketing is a good avenue for this – there are lots of helpful videos on YouTube. You may not bring in a full-time income immediately, but it is a painless way to start bringing in additional income to boost your bank account.
IT Work
Most jobs which are IT-related can theoretically be undertaken at home, from web development to software creation this is an industry booming right now with remoter workers bringing in anything from £30-£80 per hour, resulting in a healthy annual salary of around £25-£40k depending on location and experience.
Customer Service
Other online jobs are seeing an increase in customer service and customer support jobs, working at home. This could mean you could answer the phone at home or online queries, dealing with customers in the comfort of your home.
Jobs Where You Work Alone Outdoors
There are still plenty of jobs to be found where you can earn some extra money but be out of the house. From working as a car mechanic, a postman or a dog walker, with a bit of creative thinking you are bound to find the ideal job for you to help bring in some extra money.
Courier Delivery Jobs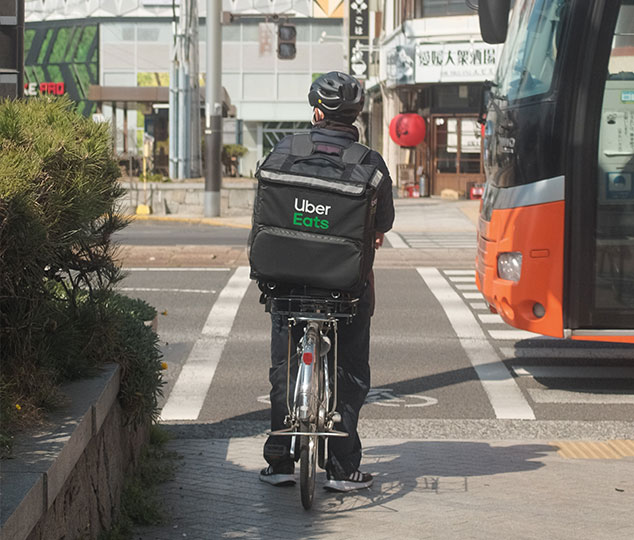 Courier deliveries – be it food, local parcels or large furniture, the world has really shifted up a year with online shopping and deliveries. Depending on whether you work short or long haul shifts, ride a bike or driving a lorry, you could earn an hourly rate to match the minimum wage or a full annual salary of around £25,000 to £30,000 per year. You'll be on the road and will meet people but can spend hours on your own too. Deliveroo drivers and riders can be seen in all major UK cities these days.
Working as a Postman
If you like early mornings and are a natural self-starter, working as a postman could be a good move. You may find you'll need to be at work early, but you could be finished by early afternoon, freeing up your time at home.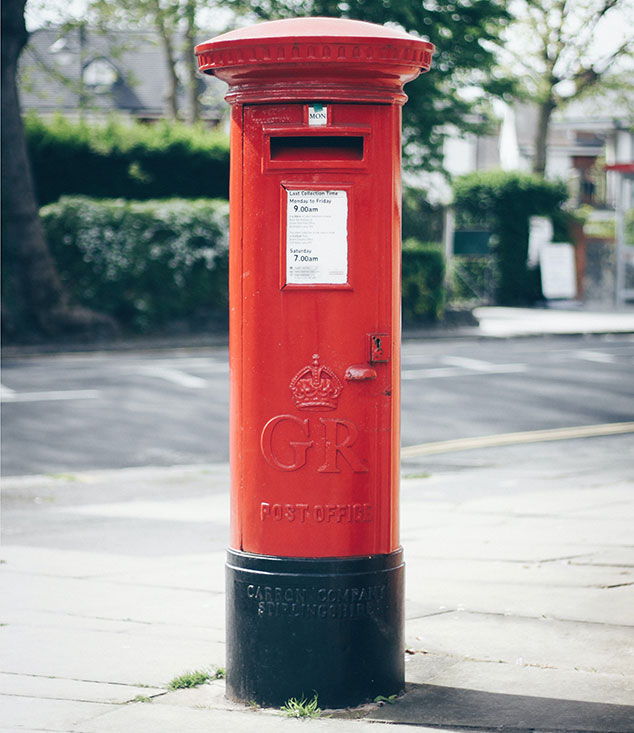 Postman salaries can start at £13,000 and increase to around £34,000 depending on location and experience. You may enjoy walking outside all year round, as long as you don't mind the odd barking dog, it can be a great way to earn, whilst getting some fresh air too.
Working as a Gardener
Finally another option for working outside but still fairly remotely, is to try offering your services as a gardener which may also be a good option. You'll be mostly working alone in a fairly creative concept, from simple cleaning and weeding to landscaping and advising on plants, you could offer a low-cost solution that could bring in £10-£15 per hour additional income depending on your experience and local demand.
The job may be seasonable but could certainly work for some people. And you wouldn't need to pay out on a gym membership either with all that hard work. So you'll be saving money too.
For more information visit on jobs where you work alone:
Indeed – Leading recruitment company.
People Per Hour – Find jobs on this freelance network.
Reed – Long established recruitment specialists.