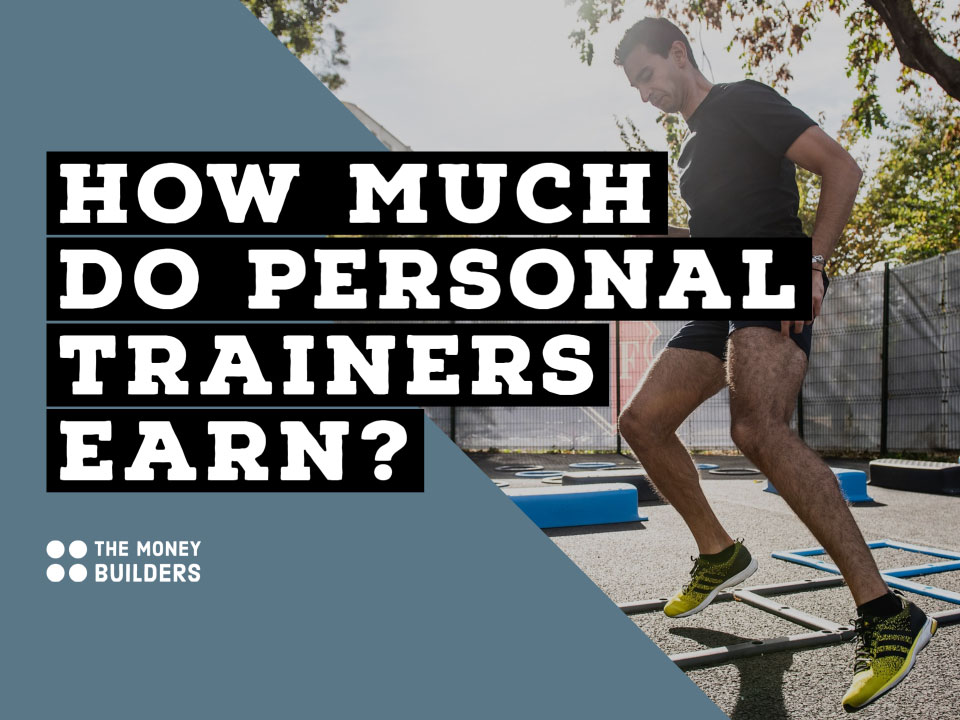 How Much do Personal Trainers Earn UK [2022]
If you have a natural love of health and fitness and are passionate about helping other people achieve their goals, becoming a personal trainer could be just the career for you. But how much do personal trainers earn? Let's take a look.
How much could I earn as a personal fitness instructor in the UK?
Working in the fitness industry could potentially offer a flexible career and working hours that suit you. A successful fitness instructor could earn a salary of up to £50,000 per year. But let's look a little closer at what's involved.
There's a huge scope for working as a personal trainer, from working for a fitness centre or being self-employed and working for yourself. You may decide to work full-time as a personal trainer or as a side hustle to supplement your income. But from certification, insurance and finding clients all key aspects of the business, we've put together some key information for you.
But first, lets look at the role of a personal trainer.
Ultimately, you'll need a bag full of energy and charisma to motivate your clients, and know how to challenge them. You will need to design workouts for their needs, some personal trainers advise on nutrition and you'll also need to spot – and avoid – an injury for your customer. Some PT's charge per session, per hour or offer a monthly subscription rate for access to online lessons.
There are over 14,000 personal trainers working in the UK. Some work freelance as a self-employed PT and others for a gym. There are pros and cons to both, which we will cover further on.
What qualifications do I need to become a personal trainer in the UK?
To work as a Personal Trainer within the UK you will need a CIMSPA (The Chartered Institute for the Management of Sport & Physical Activity) and REPs (The Register of Exercise Professionals). At the minimum you will need an industryaccredited Level 2 gym instruction and Level 3 personal training basic requirements.
This should be studied through an established UK awarding body, such as CPD which stands for Continuous Personal Development. Like many industries, there lots of courses around, so do your research and ask around for recommended courses. Some courses can be undertaken online and others on-site – with various time scales applied.
Do your research and make sure you check what you get for your money and how much the course costs. You want to get the right course so you can start earning a good wage as a personal trainer. Which leads us on to…..
How much does it cost to become a personal trainer in the UK?
You might be really keen at the thought of earning up to £50 per hour as a personal trainer, but this is the higher end of the rate, and for the truly in demand fitness professionals. First you need to undertake an instructor course.
You will need to invest in training to become a fitness instructor in the UK. Courses can cost from £1,000 – £3,000 depending on the length of time they take; part-time or full-time courses; whether the course is on-site or based on-line and who the course is provided with.
Some personal training courses in the UK offer finance options allowing you to sign up with a low deposit and then spread the cost of the course over a number of months. Some providers offer a guaranteed job after the course too or support and training to find a job as a personal trainer in your area. But if you plan to work for yourself as a self-employed personal trainer, there will be other costs you need to factor in, which we explore next.
How much could I earn working as a self-employed personal trainer?
Working as a self-employed fitness trainer, you can set your own price per hour and potentially earn a good wage each week. However, you will need to consider finding your clients, and any gaps in between your clients. If you have a couple of hours between each client, or travel time to factor in, you could be losing money.
You will also need to pay for your own personal trainer insurance, for personal liability, any equipment you need and costs for renting out a space and put money aside for tax and National Insurance.
Although you can work the hours you want to, you may find your customers want you to train them in the evenings, or early on the weekend. But earnings wise, you could be charging around £20-£50 per hour to work as a personal trainer, depending on location and demand. Your fee may differ depending on peak or off-peak times.
Although some industry professionals earn around £50,000 per annum, you would need to be working a full 35 hour week, charging around £30 per hour. You won't receive sick pay or paid annual leave either.
How Much Do Personal Trainers Earn working for a gym?
You could be taken on as an employer which means you will receive a guaranteed salary for your time, even if you have a gap between sessions. You wont have any overheads to payout for and insurance will be sorted too.
Another option is to work contracted to a gym, so you have the customers passed to you at the gym, and you pay a rental fee for using their space. This could be an average of around £300 per month.
Working as an employed fitness instructor is a great way to build your experience and contacts, for a time when you may decide to set up your own personal training business. The average salary for an employed personal trainer is around £19,000 depending on location and experience.
How do I advertise as a personal trainer near me?
Word of mouth is by far the best way to advertise your personal trainer business. You may have already picked up some clients from a previous job who come to you. You will need to pitch your price right to your market – look at how in demand you are with other fitness professionals in your area, the experience, awards and qualifications they have.
With the right market, you could be earning an average of £1,000 per week. You would need to charge around £40 per hour and need to see 25 clients per week to earn this amount.
Social media is a fantastic way to pick up clients. Use social media to join fitness and well-being groups, offer free trial sessions and show potential clients what you do.
Anything else I need to know?
You may decide to build up your career in the fitness industry gradually, working as a side hustle around another job.
Offering 1:1 sessions at the weekend, group sessions or classes over Zoom could be an option.
You could look at charging anything from upwards of £10 for something like this, but get a small group together (Covid permitting) and you could be earning £50-£100 per hour.
For related articles on jobs and career salaries, take a look at how much do lorry drivers earn and our careers posts.
More information: