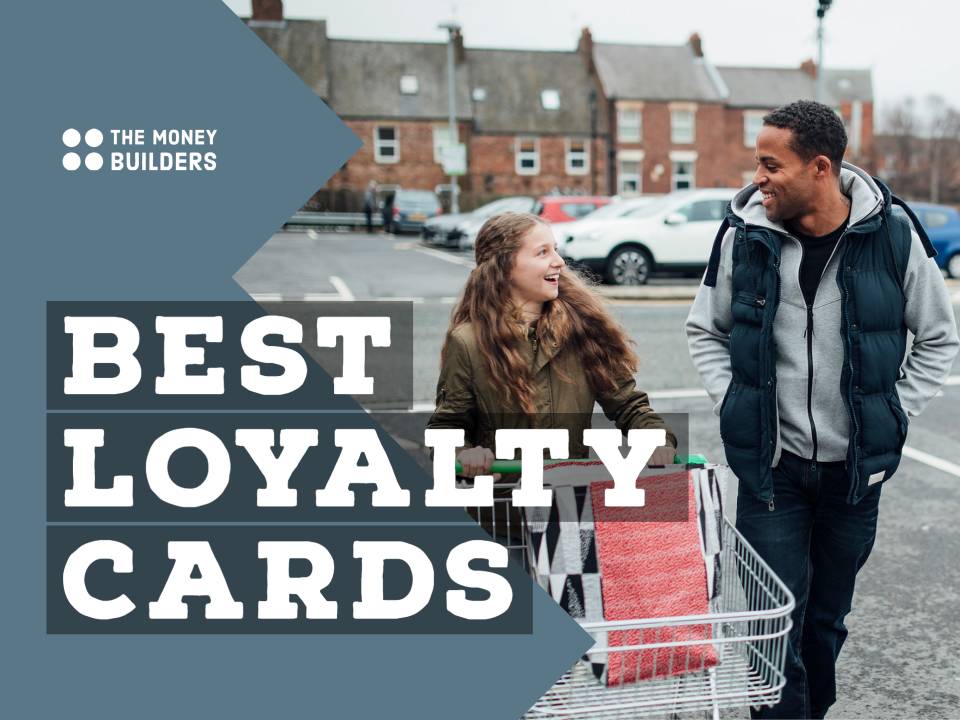 The high-street is full of retailers offering loyalty schemes in an attempt to keep your custom – from independent beauty boutiques, coffee shops and supermarkets.
Everyone has a loyalty card they are keen for you to use.  But are loyalty cards really worth using?
What is a loyalty card?
A loyalty card is generally a scheme from a retailer aimed at the customer, offering rewards for your business – often enticing users with coupons, money off vouchers, and early access to new products.
---
What are the most popular loyalty cards in the UK?
Here's a round-up of some of the best loyalty schemes around:
Tesco Clubcard
Each time you shop with Tesco, either in-store or online you'll earn points.    You can also earn points if you have a Tesco Credit card or Tesco mobile phone. 
You'll earn one point for every £1 you spend (or one point for every £2 you spend on fuel)   Each point is worth a penny when buying goods from Tesco or you can be a super savvy saver and trade your points for huge discounts on high street brands.
The Co-op loyalty scheme 
Download the Co-Op app or grab a card whilst in-store and you can start earning up to 5% cashback when you buy any Co-op own-brand item or service (apart from insurance) and a further 1%, which goes to a local charity in your area.  You can also choose two offers per week and use your collected cashback against further purchases.
The Costa Coffee Club 
Coffee enthusiasts can collect points with every purchase and use these points on further purchases in-store.   You get five points for every £1 you spend, and you'll need 100 points to have £1 in value.   Doing the maths means you have to spend around £68 to receive one free drink.
The Nectar Card
Mostly associated with Sainsbury's this is one of the best-known loyalty schemes around.  You can actually collect points from hundreds of different brands including Argos, eBay and Expedia.   Some of these rewards are only available online.
At Sainsbury's, you'll earn one point for every £1 you spend. This differs across various brands, though – a lot of stores offer two points per £1. The Nectar website will specify the rate for each store.  You can also collect Nectar points getting your fuel at Esso garages. 
How much are Nectar points worth?
In Sainsbury's, one point is worth 0.5p, so 500 points will get you £2.50 off your shop.
Nando's card
As a Nando's Cardholder, you will receive a 'Chilli' every time you spend £7 or more on a meal there.  You can then exchange these 'chilli' points for food on your next visit.   Three chillis can be exchanged for a ¼ chicken or a 'fire-starter'.    You are looking at spending at least £21 to receive a free starter.
The Lidl App
Savvy shoppers can download the Lidl app direct to their phones.  You scan the app with each shop and build up a record of your spending.
Once you have spent £100 within a month period you are sent a digital £2 off coupon to use on your next shop.   If you spend £200 in that month, you'll receive another £10 off coupon to use.  So that's a total of £12 back for a £200 shop.
The only downside is you do have to collect these vouchers within a month period and then there is a time limit to spend them.
The Lidl App also sends you weekly scratch cards and money-off vouchers for certain products.
Superdrug Health & Beauty card
Very similar to our big supermarket schemes – simply collect points as you spend in-store or online, with every £1 in purchases amounting to 1 loyalty point.
Every loyalty point at Superdrug equates to 1p, but if you're a regular at the health and beauty store, then it's certainly worth picking one up for free.
Greggs Rewards app
Self-proclaimed to be The app that keeps on giving.   The Greggs rewards scheme offers a free drink just for downloading the app, free deals once when you collect a certain number of points, a sweet treat on your birthday and the chance to jump the queue with their click and collect offer. 
Subway Subcard
Subway offers a free hot drink once you have collected 100 points or A6" sub with 500 points.  You'll collect 10 points with every £1  you spend.   A quick calculation shows you need to spend £10 to receive a free drink.
---
Are loyalty cards just gimmicks?
It's no secret that retailers use marketing tricks to entice you into their store.
Retailers do benefit from consumers using loyalty cards and getting you to spend your hard-earned cash.   
Most experts agree loyalty schemes are certainly worth getting if you shop with that store anyway.
If you are shopping in Costa Coffee just for the reward card, you might be better off buying a cheaper cup of coffee elsewhere.     
According to research undertaken by The Guardian, if a loyalty card is just used without redeeming any special extra-points offers then someone spending £70 a week would have to shop in Tesco for just under two years, spending £7000, to get one weekly shop free.
In comparison, if the same shopper from Tesco was to buy the exact same shop in Asda, they would have saved £11.64.  (Source. Which?)
---
So are loyalty cards worth it?
If used wisely, loyalty schemes can be a fantastic way to save money and make the most of special offers around. 
As many of the schemes are available in downloadable apps it is certainly worth having the cards to hand.   
Just remember the retailer's aim is to keep your custom and hope you shop more frequently both instore and instore.  
There are many tricks retailers use to encourage you to spend your hard-earned dosh. 
And in return, shops also get access to your shopping data too – extremely sought after and useful information.