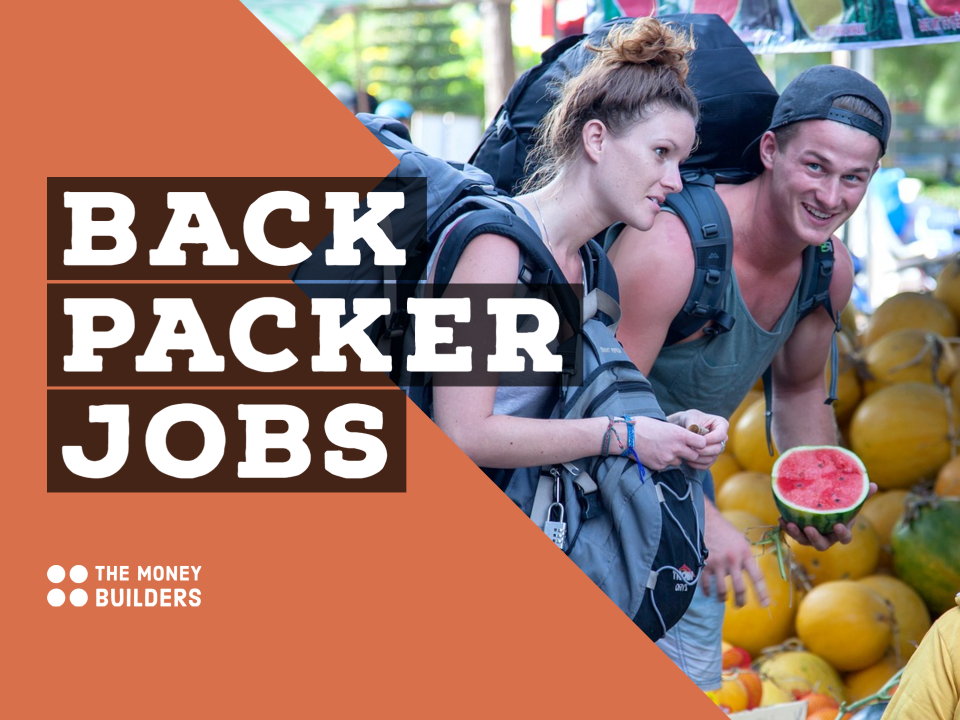 15 Best Backpacker Jobs: Work Your Way Around The World
You may not be able to travel at the moment but it's a great time for planning for when you do. For those planning on taking a gap year and working their way around the world, it certainly pays to earn as you travel. There are a number of so-called backpacker jobs that may be appropriate for young people travelling
Not only will you be building up some much-needed funds, you'll also meet some great people and learn some useful life skills along the way – perfect to add to your CV on your return and stand out from the rest of the applicants.
Here are some ideas you can start working on, for when restrictions ease and you can start moving again. This is by no means an exhaustive list, but it should be great for giving you ideas. For each job we have linked out to a useful resource where you can get the full lowdown on that particular role.
1. TEFL – Teaching English as a Foreign Language
This option takes a little planning but can offer you the chance to travel and live in countries such as South America, Asia and Africa. Accommodation is often thrown in as part of the deal too. Before you apply you will need to take a TEFL course (around £200) but this could be a great investment and give your CV at home a boost too. Expect to earn around $25 per hour, depending on what country you are in. The ubiquity of Zoom Calls has added a whole new dimension to this as well, meaning if you travel with a laptop, you could conduct some of your lessons remotely.
---
2. American Summer Camp Counsellor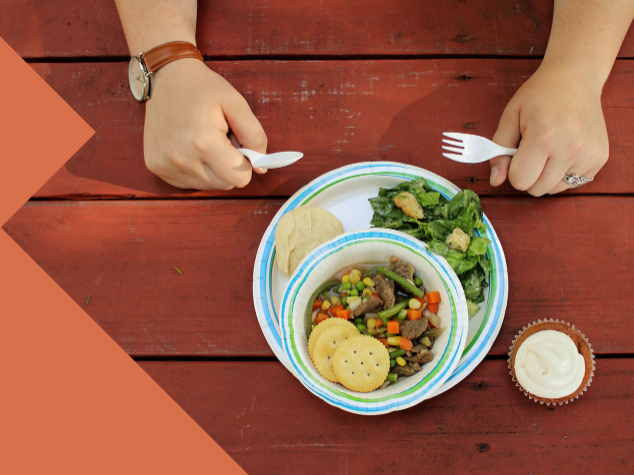 Perfect for working for a set period of time before embarking on your travels. You may even meet some people you can then stop over and visit during your future travels. You'll be on call 24/7 and working with a large group of young people, but you can expect to earn around £1,200 for your summer camp job. You will also have to pay out your travel expenses to get there, but this isn't too bad if you are going to recoup your costs by working.
---
3. Manual Labour/Fruit Picking
Jobs such as these can be picked up along the route, but you'll be advised to take out membership to WWOOF and look for work beforehand. Membership is £20 but gives you access to approved groups and advice. You'll meet people on the way and is a fantastic way to earn a bit of extra money and see the country you're travelling in. You could get paid by the hour or by the unit that you're picking. It tends to be cash in hand too.
Where: UK / Southern Europe
Find Out More: Farm Jobs
Earnings: Minimum wage & varies greatly depending on the country.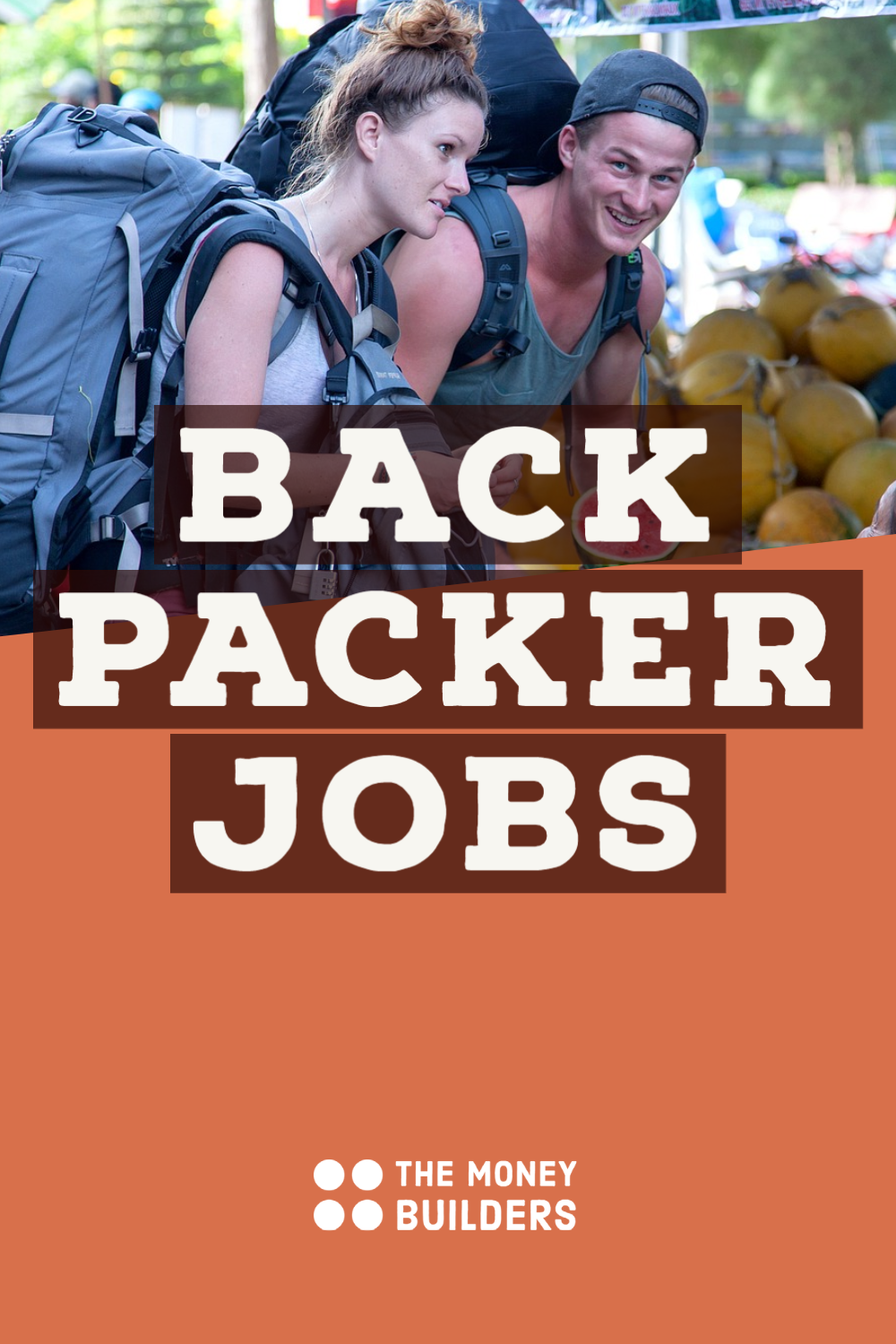 4. Au Pair/Nanny
You can expect to earn around £400 per month in Europe including board and some meals, more in Australia. Working as a live-in Nanny offers a great way to see the country you are living in, learn about the culture and language, and have an element of security with staying with another family. You may even have use of a car, private pool, and time off to explore your surroundings. Expect to work 12 hour days, but your work may entail taking the kids to the beach or a play park. There are plenty of agencies to register with, which you can do before you go or once you arrive.
Where: Europe / Australia
Find Out More: AuPairWorld
Earnings: Circa £400 Per Month
---
5. Diving Instructor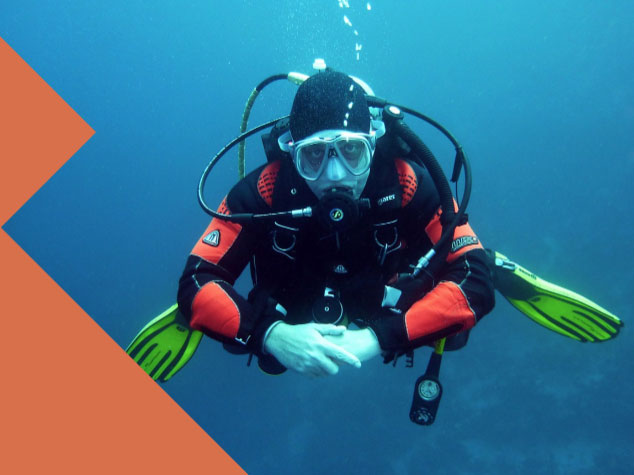 Explore the ocean and earn around £10-£30 per hour by teaching other people how to dive and supervise their dives in some of the most beautiful places on earth. You'll need to take a PADI diving instructor course first and will need equipment.
Where: The Med, South East Asia, Australia
Find Out More: PADI
Earnings: £10-£30 Per Hour
---
6. Massage Therapists
If you are certified, you may find some work offering massages, particularly in South East Asia. Hourly rates are around £20 depending on the country you are in.
Where: South East Asia
Find Out More: Udemy
Earnings: Around £20 Per Hour
---
7. Yoga Instructor
Yoga on the beach? Sounds good. Advertise your yoga class in local hostels and expect to earn a couple of dollars for each person there. A class a day could certainly help you meet people and give your spending money a little boost.   Expect to earn £5-£10 per class depending on how much you charge and the number of attendees.
---
8. Bar Work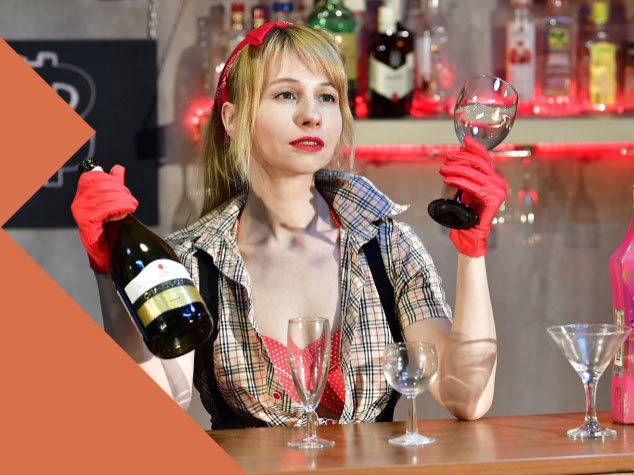 Bar work can be picked up whilst travelling. You may also find work in a hostel – such as cleaning or on the checking in desk. Some of these jobs may even throw in free or reduced accommodation too. You'll need to know a few cocktails and how to put a beer. It will also help you get some tips if you have a friendly demeanour and some good chat.
Where: US / Australia
Find Out More: Backpacker Jobs Board
Potential Earnings: Minimum Wage But Tips Can Boost Your Pay Packet
---
9. Working at a Theme Park
You'll need to love helping people and have a cool temperament. You may work in the ticket office, sing on stage or be dressed up as a cuddly animal for part of your time. If you are looking to build up your CV for the entertainment or hospitality industry – this could be a great starting point.
---
10. Beauty Treatments
Not necessarily a secure way of a guaranteed income, but some backpackers will set up a mini-beauty treatment session to earn some extra money whilst backpacking – from nail painting, to offering hair plaits or henna tattoos, you could earn a few extra dollars or have a meal paid for you whilst out on a beach bar.
Where: Beachfront and resorts
Potential Earnings: Few Extra Pounds Dollars or Euros
---
11. Life Guard
You will need to have proof of your experience and qualifications, but this could be a dream job in the right place. Expect to earn a couple of hundred pounds per week. Variations on this role could be working at a swimming pool, beach, summer camp, water park, cruise ships and more.
---
12. Fire & Rescue Jobs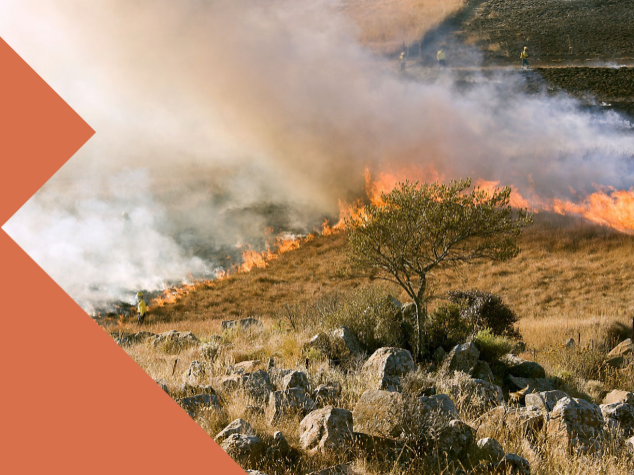 For the more adventurers – Bush Fire Recovery Jobs are advertised on this Sydney job board. There are also opportunities to volunteer on farms and receive your board and food as part of the deal.
Where: Australia
Find Out More: Bushfire Recovery Jobs
Potential Earnings: Many posts are voluntary but you may receive food or board.
---
13. Ski- Resort
You could be working in the chalets, reception, kitchen or out on the slopes. A fantastic way to earn some extra money and to meet other people. The Ski season in Europe tends to run from December to April. Earnings depend on your role – from chalet maid to chef – but accommodation is thrown in.
Where: European ski resorts
Find Out More: Ski Industry Jobs
Potential Earnings: Varies Per Role. Can include board.
---
14. Cruise Ships
Cruise ships offer great career prospects, often with training and of course your accommodation part of the package. Perfect if you want a career in tourism, hospitality or entertainment and you'll get to see some amazing sights on the way. You don't pay income tax whilst onboard either, and you can also earn tips. Expect to earn £200-£350 per week depending on your role.
Where: Worldwide
Find Out More: P&O Cruises
Potential Earnings:£250 – £300 Per Week + Tips
---
15. Temping
Don't dismiss the classic temping jobs – secretarial, sales or admin office jobs where you can earn a decent wage and get to have a little job security. You'll need to dress for the part – no sandals and hareem pants here. Expect to earn around £12-£15 per hour depending on the job and location.
---
Need to Know
Check out the Governments foreign travel advice before you go.
You may need a Visa or Work Permit – don't think you can just hop off on a one-way ticket to Australia. Many countries want to see proof you have enough money to keep you going for around 3 months, a return ticket and plans for any work.
Research and ask around for job agencies – don't go with anyone who asks for your money upfront.
It's worth creating your CV and having a few copies with you, both digitally and in print, so you can be prepared for any job offers that come your way.
Some jobs are seasonal – so do your research and plan your work around your travelling.