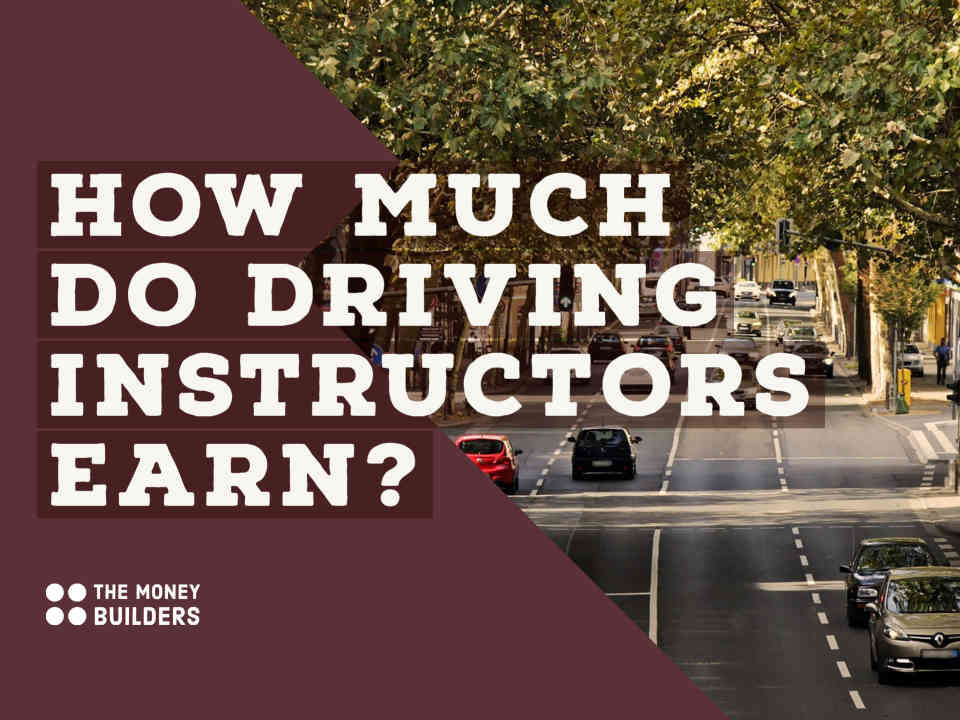 How Much Do Driving Instructors Earn in the UK?
In this blog post, we will look at how much driving instructors earn in the UK and what qualifications are required. In the wake of the Covid-19 pandemic, driving instructors have been in the news. Their business dropped to zero during the first wave and lockdown. However, as things slowly return to normal in the UK, their services are more in demand than ever as driving students demand lessons and the national backlog of tests has to be worked through.
what does a driving instructor do?
A driving instructor is a professional who gives lessons to people so they can learn how to drive. They usually have their own car and work on a self-employed basis with clients coming from word of mouth or by advertising their services.
are all driving instructors self-employed?
Not all driving instructors work in a self-employed capacity. Some become employees of large training organisations and some work for local councils offering their services to the public on an outreach basis from community centres or libraries.
how many lessons can a driving instructor give in a day?
A driving instructor can give up to six lessons in a day. However, the number of lessons given will depend on how busy they are and whether or not other commitments such as child-minding mean that it is difficult for them to fit more than one lesson into their schedule.
as well as working with people who want to learn how to drive, a driving instructor may also work with people who have been disqualified from driving.
Many of these students will require intensive tuition to get them back into the swing of things and pass their test again. This is a specialised area where experience counts for a great deal in terms of getting results quickly so that they can resume their lives without having to worry about being caught driving illegally again.
a good driving instructor will have a number of qualifications and experience in the field as well as having a clean driver's licence. They need to be able to demonstrate that they can drive safely, with no offences on their record for at least three years before applying for jobs.
how much should a driving instructor charge per lesson?
Driving lessons can be charged at different rates, depending on the instructor and their area of operation. Driving instructors in urban areas may charge around £25 per hour while those working out in rural locations might only ask for about £20 an hour. A new learner driver who is taking one lesson a week will usually pay between £80-100 per month for their lessons.
a driving instructor should have a number of different ways to attract potential customers and promote their services. This may include local advertising campaigns as well as having an active presence on social media sites such as Facebook, Twitter or Instagram where they can build up a following through interacting with people online.
what are the average earnings for a driving instructor?
The average earnings for a driving instructor vary depending on experience and qualifications. And of course, being self-employed for the most part, how often you want to work.
A driving instructor charging £25 per hour, giving 6 lessons per day could make £750 per week. Spread out over a year – and allowing for four weeks taken as holidays (which you won't get paid for if you are self-employed) works out at £36,000 per year.
However, this is before any expenses for the car itself or fuel – which will be a substantial cost.
What qualifications do you need to become a driving instructor?
The minimum requirements are usually an ADI or IAM (Institute of Advanced Motorists) badge. The Government issued DSA Badge is also accepted in many areas.
-Most instructors also have to be over the age of 25. There are usually no other requirements, although some areas require you to pass a medical test in order for them to award their badge. Some training organisations will only accept people with previous experience as an instructor or who work for another company.
Is there a demand for driving instructors?
Even in normal times, the demand for driving instructors is often high. There were over 60,000 new drivers on the road in 2016. This number continues to grow as more people pass their tests each year.
There will always be a need for skilled instructors who can deliver lessons that help young or nervous drivers gain confidence and abilities behind the wheel. Those who want to be able to drive themselves around whether they are older, disabled or just unable are also a market that driving instructors can cater for.
A lot has been made in recent years of the rise in automated and self-driving vehicles. Will this affect driving instructor's careers? As of now, these vehicles are not even legal in the UK and there is absolutely no sign of any drop-off in the demand for driving lessons. Indeed, in the wake of the global pandemic we have just lived through, perhaps even more people will be turning to their cars instead of public transport.
How long will it take to become a driving instructor?
It usually takes around seven months to become a fully qualified driving instructor. It is also possible to qualify in less time, however, the DSA recommends that no one should try and do this as they can find themselves working without sufficient experience of being behind the wheel on real roads with students sitting beside them.
Is being a driving instructor stressful?
There can be a lot of pressure as you are responsible for the life and safety of your student. You also have to make sure that they pass their test first time or else face losing money from lessons not completed. Fortunately, most students behave responsibly when learning how to drive. The risk is there however which means instructors often need to know what to do in case of an emergency.
This is part of the reason why qualifications are so important for instructors, as it shows that they have enough experience to get customers through their tests safely and on time. The DSA recommends that anyone who wants to become a driving instructor should gain at least two years worth of real road experience before doing any training.
how many driving instructors are in the UK?
The number of driving instructors in the UK is over 40,000. This makes them one of the most widespread professions across all regions and also a vital part of our public transport infrastructure as well as a requirement for anyone who wants to hire a car or drive themselves around their city, town or countryside.
How Do I Check If I Can Become A Driving Instructor?
You can check if you meet the criteria on the Gov.UK website. If not, make sure to follow us for more blog posts like this one and leave a comment down below with your thoughts or ideas – we would love to hear from you!
Thanks for reading