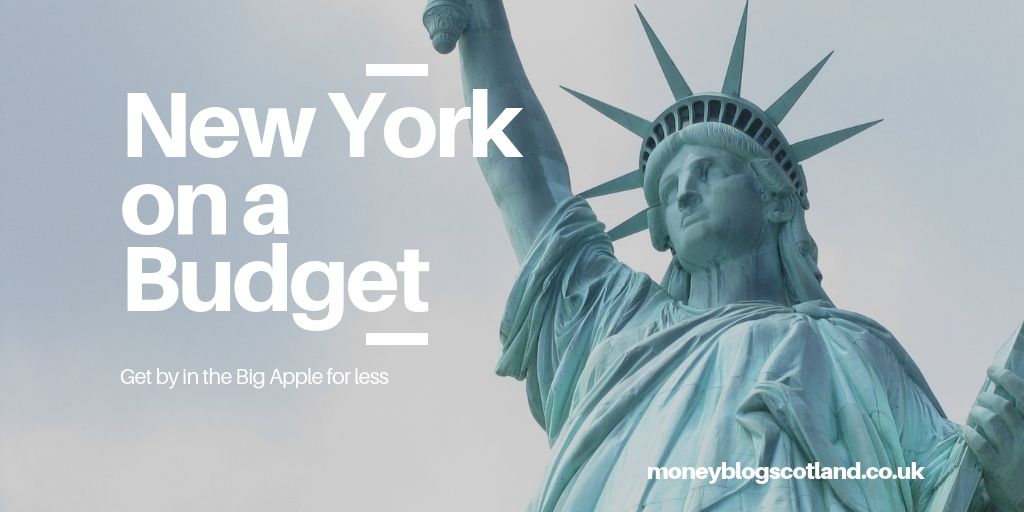 New York on a Budget 2019
I visited New York City with my family this summer. There are five of us (my wife and three kids aged 12 and under).
The first thing a lot of people said was how expensive NYC is now compared to just a few years ago.
They were right. Many things are more expensive compared to 10 or twenty years ago. And the pound currently having a less than favourable exchange rate to the dollar can only compound the problem.
Currently, the pound is at around $1.20 – and when you add in tips at 15 – 20% for most things, you're looking at a one-to-one exchange rate more or less.
First impressions of NYC only confirmed our friends' warnings. Many bars advertised pints of beer for $8 and above. A visit to the supermarket could easily amount to $50 buying just a few essentials.
However, there are bargains to be had here and with a bit of forward planning and know-how, it could mean you won't have to spend a small fortune to get by in the Big Apple.
Here are some ideas for low-cost fun: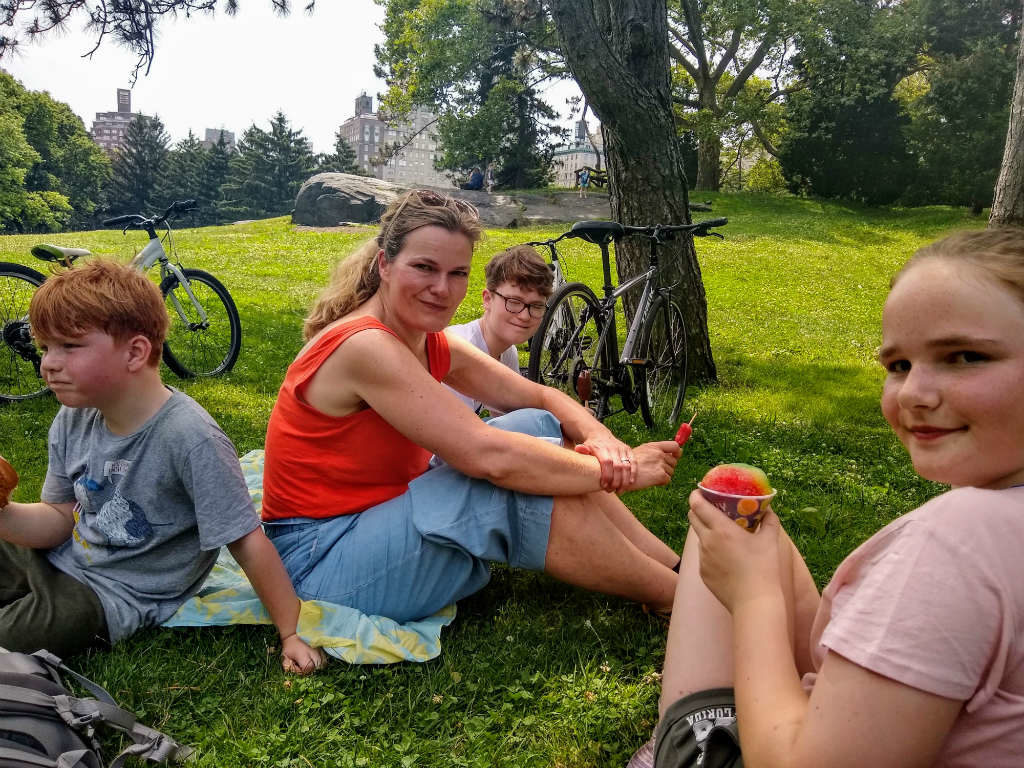 Central Park
New York's massive green space is of course totally free to wander around. Look out for the bikes and horse and carts coming from all angles and take some time to wander around this amazing space. Try making your way to Bethesda Terrace which has stunning views over the lake. Music fans can amble up to Strawberry Fields which is a memorial to John Lennon who lived at and was assassinated outside the Dakota Building on West 72nd Street.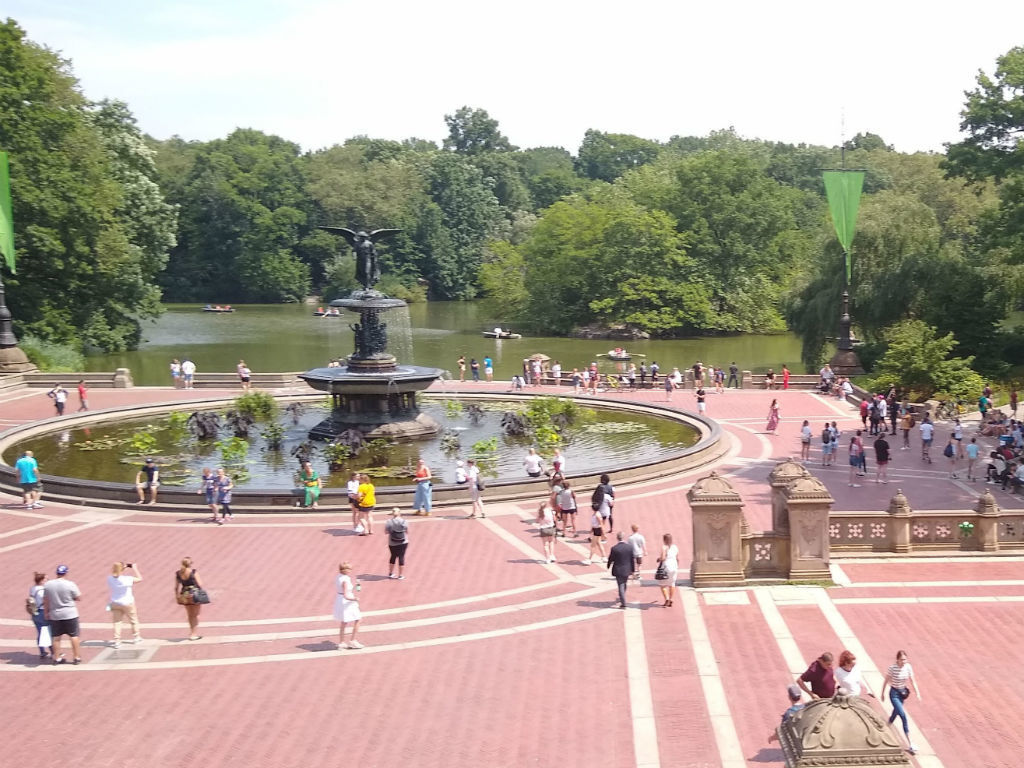 Dinner in Bryant Park
Bryant Park is a fantastic green space right in the centre of Manhattan on 42nd Street. Surrounded by skyscrapers, it's an incredible spot at any time. However, the whole park (it's more of a square really) is full of tables and chairs that are free to sit at at any time. For a reasonably priced lunch or dinner, just grab a healthy meal from the Wholefoods across the road and enjoy at one of the many tables and chairs.
$1 Pizza
Enjoy a large pizza slice for only $1 at outlets across the city – we found one in Greenwich Village – but they are dotted all over the city.
St Patrick's Cathedral
Take a step inside the awe-inspiring cathedral on 5th avenue. Visitors are free to walk around the whole cathedral and take pictures when there isn't a mass on.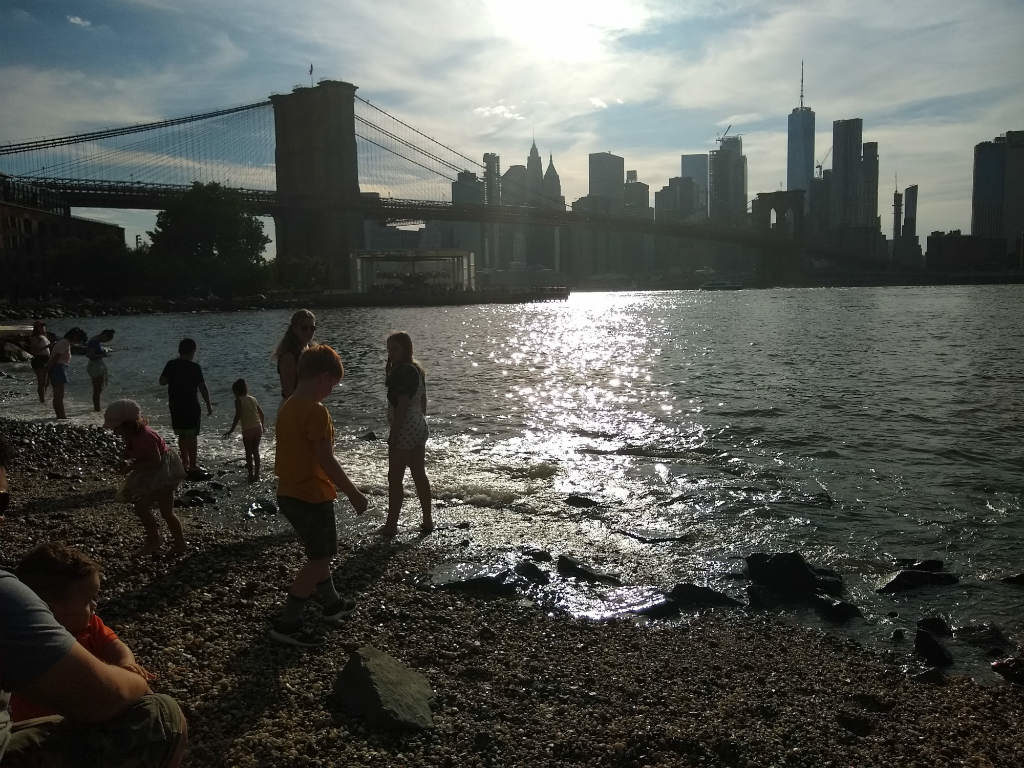 Brooklyn Bridge and Jane's Carousel
Enjoy amazing panoramic views of lower Manhattan by strolling across the Brooklyn Bridge. it's a massive structure and could very well take an hour to cross – given time for stopping for taking pictures. In summer it's very busy and packed with walkers, cyclists, and joggers. Stroll down for great photo opportunities in DUMBO – and grab a ride on Jane's Carousel in Brooklyn for only $2.
Family Pizza for $20
East Village Pizza serves up large pizzas from $20. It was enough for us to enjoy – and we topped up with a couple of other pizza slices for around $3 each. You can sit back in comfortable surroundings with a beer and watch village life go by.
Natural History Museum: Pay What You Want
The incredible Natural History Museum is 'pay what you want'. You will be asked by the attendant at the reception desk (after queueing for a while) what you want to pay. Enter by the side entrance on the West 81st Street side of the building to avoid the huge queue at the front door.
Staten Island Ferry
Get a great view of the Statue of Liberty for free by hopping on the Staten Island Ferry. It's totally free for a round trip – or take the time to wander around Staten Island.
Times Square
Times Square at the height of summer is a sight to behold. It gets a bad rep, but I found it quite exhilarating and about as close to actually being in a live scene from Blade Runner as anyone is going to get.