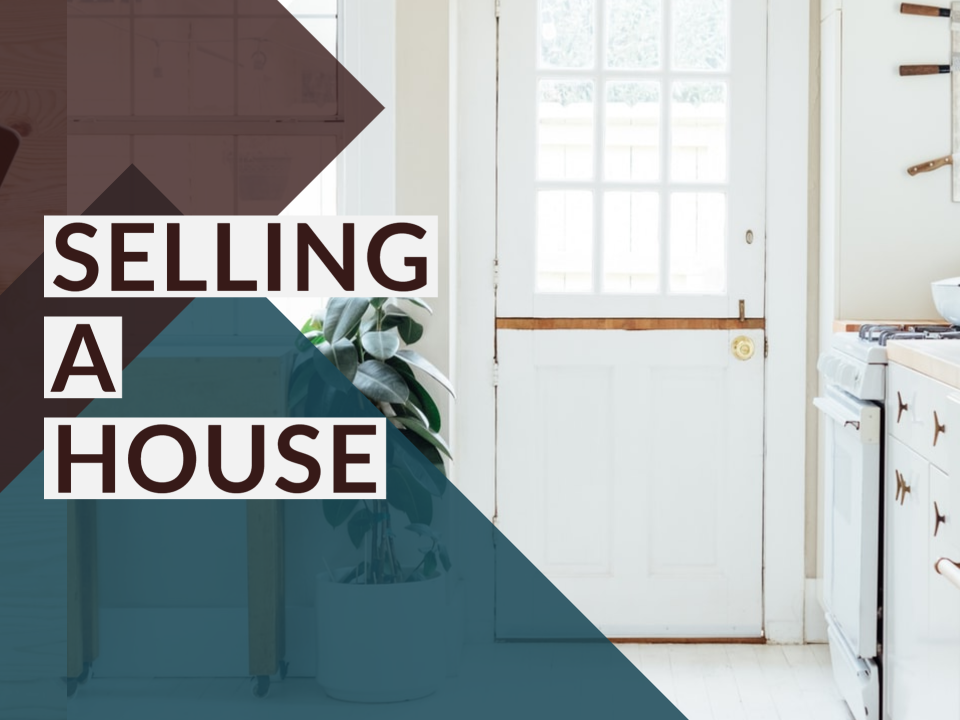 Tips for Getting the Best Value For Money When Selling a House
I'm pleased to say that Rosie Hamilton from GetAgent has been kind enough to provide us with a very interesting guest post. It details how you can get the best value for money when selling a house.
---
Value for money when you're selling a house comes down to two things: how much you spend to sell your home, and how much you end up actually selling your property for.
Once you subtract the final price you sell for from the amount you've had to spend in order to get there, you've got your walkaway figure, which is the money you've actually made from the sale. The higher that walk away figure is the better value for money your home sale has been. 
Selling a property is expensive: there are agent fees, legal fees, and removal costs, on top of any money you spend on making your home look good for the buyer. 
So, how do you make sure the amount you're left with from your home sale is as high as possible? The following tips provide advice on where you should focus your spending during your home sale, and where you can afford to cut back. 
Pick the right estate agent 
Picking the right estate agent is perhaps the most important way of ensuring you get the best value for your money when selling your home. 
There are thousands of estate agents operating all over the UK. Many appear to offer very similar services. But, research has shown that a good estate agent will not only get you the best price for your home, they will also sell it significantly faster. 
There are plenty of average estate agents who'll also get you a decent price, but it's unlikely the difference between the results an average agent gets, and the best agents get, will justify their fee. 
If this is the case, why wouldn't you just pick the cheapest estate agent? It's more than likely the agent will be able to get you an average price for your home, and you won't have spent a load in fees. Won't the value for money even out? 
Not necessarily. 
Say, for example, there are two estate agents. A charges 2% commission and B charges 1.5%. 
A is a significantly more experienced estate agent and is able to mobilise their contacts with local buyers to drive up interest in your home. As a result, two buyers put in offers, and have to bid against each other to purchase your home. In the end, A is able to sell your home for £250,000. Taking off their 2% fee, you walk away with £245,000.
In contrast, B is an online agent with little experience in your local area. They attract some viewings through their online advert, but most of the feedback suggests the agent has overpriced your property. You have to lower the asking price, but eventually, you get an offer of £215,000 from a buyer, the agent negotiates the offer up to £220,000. Taking off their 1.5% fee, you walk away with £216,700.
Clearly, paying a little extra for a more experienced agent is the better value for money. 
But, how can you know how good an agent is before they actually sell your home? There is a range of free estate agent comparison tools available online. This one compares agents by area and is based completely on data from online property portals and the Land Registry.
Do up your garden not your kitchen
If you're going to do any home improvements before you put your home on the market, you're probably keen to make sure they're worth the time, effort, and most importantly cost. There's no point spending hundreds (or thousands) of pounds on renovations or made to measure curtains if you're not going to make that money back. So, it's important to be savvy with what improvements you choose to make. 
For example, gardens can reportedly add up to 20% on the value of your property, and they're likely to be one of the first things a buyer will see when they come and visit your home. This means it's probably a good investment to make sure it looks its best. 
Luckily many people find simple, low maintenance outdoor space more appealing, than complex, overly landscaped gardens. It's easier to imagine how you'd use a space if it's a 'blank canvas, and is less off-putting to those buyers that don't have a particularly green thumb. 
Similarly, kitchens are also a key selling point and are traditionally seen as the thing you should focus on if you want to maximise the price you get for your home. However, they are also one of the most expensive things to fully update – and you're not guaranteed to get a return on your investment. 
If your kitchen needs a bit of a refresh, focus on the cheaper (but slightly more time-intensive) upgrades. For example, repainting cabinets, and replacing handles, thoroughly cleaning, and fixing anything like leaking taps, or cracked tiles. This will make your kitchen look in better shape, but is much cheaper than a full renovation. 
When you're selling a property, it's common for your estate agent or solicitor to recommend partner services to you. In many cases, they will get a referral fee from the provider if you choose to work with them, and this can be added to the amount you end up paying. If you want to ensure you're getting the best value for money, take the time to shop around for the best deals. 
For example, Purplebricks and Yopa both offer to arrange EPCs for home sellers for around £85. But, with a bit of shopping around you can get an EPC for between £35 and £50.  
Similarly, if you're selling a property in Scotland, you shouldn't expect to pay more than £400-700 for a Home Report, unless your home is particularly unusual or large. When you're looking around, avoid options that include a mortgage valuation. Often these cost more, and most lenders will want to use their own surveyor anyway, so it adds very little benefit to you.