How to Get Travel Insurance with Covid-19 Cover
We booked our 2020 summer holiday way back in January with the full intention of being super organised this year for a change. I made sure that I paid the deposit by credit card so we could get a full refund if there were to be any travel disruption. So with our trip booked, I thought we could look forward to our summer holidays. We love our summer holidays, and personally speaking, if I was a millionaire, my whole life would be one big summer holiday.
But as you well know, in March 2020, lockdown started!
And of course, you will no doubt be aware of the furore surrounding travel abroad, quarantines and 'air bridges' etc.
Quarantine
Quarantining when back home wasn't an issue for us. My wife and I are both furloughed so leaving the house for work wasn't an issue.
The big issue we thought, was the official Foreign Office advice. Their stance at the time was to advise against all but essential travel. In which case, our package holiday would not be valid.
As far as we knew, if the British Foreign Office advised against travel to Spain, then it would be impossible to get travel insurance.
A week before we were due to go, it was reported on news websites that the FCO advice would be changing its stance on the 6th of July.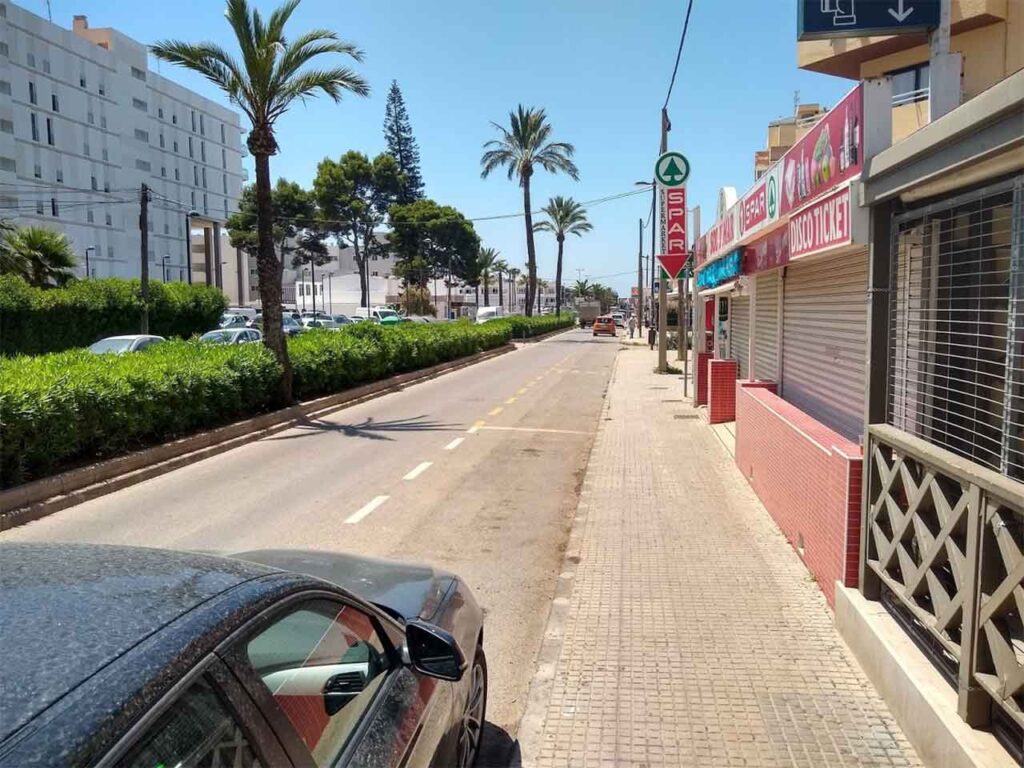 Travel Insurance Policy
How unlucky we thought.
Our holiday was due to start on the 5th.
This meant we would be scuppered for a travel insurance policy. Not a great situation to be in, especially in the current climate where local lockdowns were starting to be a thing.
But after doing a bit of digging, I discovered this article on the travel section of The Telegraph website stating that, contrary to popular belief, it actually is possible to get Travel Insurance even if the Foreign Office is advising against travel to a country.
Unbeknownst to me at the time, there are a number of insurance companies who specialise in selling travel insurance to people who for example travel to 'trouble hotspots' in the world such as foreign news reporters.
I phoned one of the companies to reassure myself and yes, you can get travel insurance right enough. What's more, it wasn't particularly expensive (£112 for two weeks for a family of 5).
So that was something.
Covid-19 Cover
The only thing was, the insurance wouldn't cover us for any Covid-19 related incidents, such as our flights back being delayed due to an outbreak of Corona.
After further research, however, I found out that Trailfinders offered policies which covered travellers for coronavirus related delays or incidents.
Great I thought, but there was a hitch. Trailfinders wouldn't sell me insurance if the Foreign Office advised against travel.
I thought I was stuck until I called Trailfinders and spoke to a helpful agent.
Trailfinders
I explained our predicament and he came up with the solution of calling Trailfinders once we were actually on holiday (and past the crucial 6th July date) and taking out the insurance then.
Because they were only interested in the date from when the insurance started, the fact that we left the UK against Foreign Office advice would be a moot point.
So I had come up with a solution. Take out two insurance policies.
One to get us there and one to cover us for any Covid-19 related claims.
Stanley Johnson
As it turned out, on the same day that it was revealed that The Prime Minister's father, Stanley Johnson had merrily been skipping around the Med (against Foreign Office advice), Grant Shapps announced that the Foreign Office advice would change for Spain on 4th July.
This raised the option that the original insurance which I had bought back in January may be valid.
However, after waiting for an hour, I finally got through to the Post Office insurance helpline only to find out that we wouldn't be covered for any Covid-19 related mishaps as we hadn't taken out a 'Natural Disasters' add-on for our policy.
Ho hum I thought. Well, I'll just have to take our Trailfinders insurance.
And that's what I did. Very reasonable at £64 for a family of two for two weeks.
After my many hours of research and phoning around, I at least felt that I was a whole lot more knowledgeable about travel insurance anyway.
I hope this post has been helpful if you are considering traveling this summer. There are lots of options out there to get adequate cover for your trip. You just need to dig around for it.