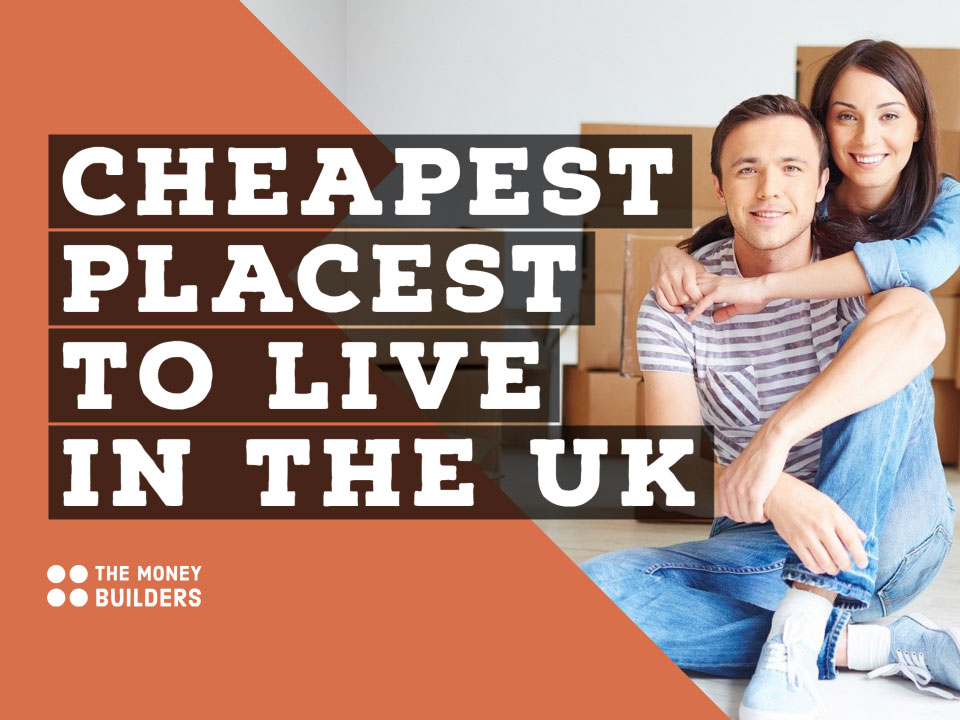 30 Cheapest Places to Live in the UK
There are nearly 44,000 towns and villages in the UK.  How do you find the cheapest and best place to live when you are looking to move house?
No doubt you'll want somewhere with decent housing – perhaps a rural setting, others a town or village.   When looking for a cheap place to rent or buy, you'll need to weigh up your priorities – consider the crime rate, job opportunities and average salaries in that area.  Research home insurance, council tax rates. Do you want to live near transport and schools, or do you want more land than your urban-mates?
30 of the cheapest places to live
We've used a range of sources to bring you the 30 cheapest places to live in the UK, taking into account these factors.
So let's take a look at the cheapest place to live in the UK.
It's no surprise that some of the top cheapest places to live are in the North of England.
1. Durham
Durham hits the number one spot, with the cost of an average house being around £102,000.  Durham offers decent average salaries meaning this is a very moderate purchase in a historic setting.
2. North Ayrshire
North Ayrshire is one of the cheapest places to buy.   Sitting in the South West of Scotland, according to Rightmove.co.uk houses prices here have increased by 7% over the past year.
3. Sunderland
has been voted one of the happiest places to live.  With low-cost commuting,  a lively city centre, and a stunning coastline Sunderland could be just what you're looking for. We found a decent two-bedroom house for a touch more than this budget, (£92k) but it offered a garden and good transport connections.
4. Middlesbrough
This University town in North Yorkshire boasts plenty of activities and green space for young and old.   House prices are very affordable, and its location means you are never more than 20 minutes away from the coast, countryside or town centre.  You can pick up a place for around £55k.
5. Bradford
If you love period properties, in a vibrant city but surrounded by countryside, you might want to give Bradford some time.   Located at the foothills of the Pennines, this city offers plenty of shopping and eateries but also access to stunning countryside. Popular with first-time buyers your first property could be a real catch at around £58,673.
6. Grimsby, North East Lincolnshire.
The port of Grimsby offers charm and heritage, and miles of sandy beaches around.    This historic town offers affordable housing from between £71k – £97k.  
7. Shildon, County Durham
Shildon is located 13 miles outside Durham, offering a short commuting time.  Said to be home to friendly locals it offers a quiet lifestyle with properties selling for around £73,647.
8. Peterlee, County Durham
Peterlee was recently voted one of the best places to live in County Durham (by the Northern Echo newspaper).   With a population of 23,000, it is set on rolling hills and rural farmland.  We found a two-bedroom terraced house starting at £28k at auction price and other family homes all within the range of £45k. Higher-end family houses sell for around £85,000 in this area.
9. Stanley, County Durham
Stanley is a short drive from both Durham and Newcastle and is popular with all ages. This former coal-mining town offers decent sized housing for around £81,291.  We also found a one-bedroom floor flat for just over £41,000.
10. Lancashire, North West England.
Pendle in Lancashire was recently identified as the most affordable place to live, with homes there costing 2.6 times local earnings on average. There are some very safe and beautiful places to visit. You could be looking at a property of around £91,516 for an average home.
11. Newcastle Upon Tyne
Newcastle has some of the best cultural heritage and public buildings in the UK. A studio flat in Newcastle is currently selling for £33k and a decent two-bedroom flat is for sale for around £75k.
12. Nottingham
Nottingham's key industries include digital media, sciences, and retail and leisure and its economy is the 7th biggest in the whole of the UK!. The average rent is £675 PCM for those seeking a one-bedroom apartment.   A studio flat in the city centre goes for around £45k and 3 miles out of the city centre, a four-bedroom terraced house for £75k.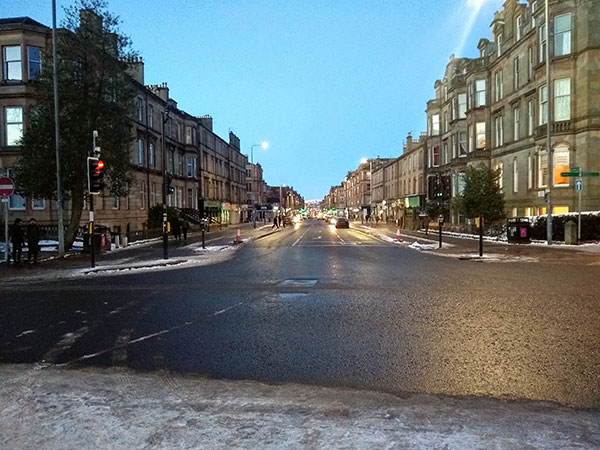 13. Glasgow East End
While the city's East End is often regarded as one of the most deprived areas in Glasgow, several suburbs in this district are currently undergoing a period of restoration. Two-bedroom flats are available for £32,000 in some areas.
14. Birmingham Inner City
This vibrant city offers plenty of places to visit, work and play. The cheapest places to live are the inner-city districts. Average prices of £116,111 to £123,541. Also within the city centre is Lozells, a multicultural hub with a choice of terraced housing.
15. South Queensferry
Edinburgh offers great food, stunning views, a relaxed lifestyle, a student city, festivals and incredible nightlife. The most affordable place to live near Edinburgh itself is South Queensferry, followed by Kirkliston. Edinburgh is a great place to live, but it offers some great employment opportunities. Edinburgh has an unemployment rate that is 10% lower than the national UK average.
16. Coventry
Only an hour away from  London, Coventry has lots of beautiful open green spaces and is surrounded by stunning countryside and pretty villages. It's a short drive from Warwick and Stratford upon Avon. Housing in the city remains affordable and in reasonably plentiful supply. The average family home is around £220k with much cheaper houses also available.
17. Lincoln
has been voted one of the best places to live (Source: Keytek.  The best neighbourhoods in Lincoln are Canwick, Dunston, Bassingham and Waddington.   A decent terraced house would set you back around £142k.
18. Cardiff
a city of castles has plenty to offer both visitors and residents alike, even ranking as one of the best destinations during the summer in the UK. A popular student city, you can rent or buy well here.  Average flats retail at around £141k.  We found a studio and one-bedroom flats for half this much.
19. Norwich
While not quite on the coast, nestled in picturesque Norfolk there are all kinds of opportunities for getting out of town and into the beautiful countryside and nearby coastline. Offering history and charm, you can pick up a modern riverside studio flat here for around £58,000.
20. Blackpool
Tourism remains an integral part of income for Blackpool.  Stanley Park, Poulton-le-Fylde and Lytham St. Anne's are the most sought after areas here..  There are over 57 schools around Blackpool and good transport links.   The average cost of a terraced house is around £105k.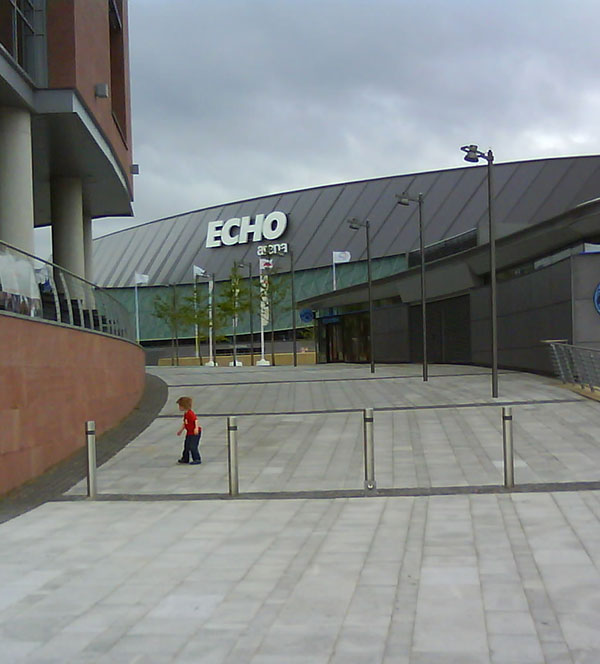 21. Liverpool
Famed for its connection with The Beatles, Liverpool is a relatively inexpensive city compared to other UK cities and enjoys low rents whether you are in the city centre or on the outskirts. The average rent in Liverpool was a mere £503 a month.  We also found a 3-bed semi for £180k.  (Source. TheTab.com).
22. Manchester
A city that is rich in history and culture with plenty to offer all ages.  The average house value in Manchester has increased by 3.95% over the past 12 months to £202,905. The average cost of a terraced house is lower still, at £154,469. (source: Zoopla, 2020).
23. Exeter
Just two hours away by train to London, this vibrant city has a growing tech industry. There's plenty of cafes, shops and restaurants to visit. It is one of the cheaper places to live in Devon. A one-bedroom house costs around £95k, and a pretty 3 bedroom terraced house for £135k.
24. Chester
The cost of living in Chester or Warrington is fairly affordable, compared with other parts of the UK, and it is possible to live quite economically. There are plenty of charming independent stores, eateries and places to visit.  We found a one-bedroom terraced house for £100k and a three-bedroom house for £135,000.
25. Margate
15 minutes from Canterbury, you can live by the sea and snap up a one-bedroom flat here for around £50,000.   Much investment has been spent here, with the now-iconic Tate Art Museum, quirky cafes and sandy beaches. There is now a cool vibe emerging in Margate.   A 2 bedroom terraced house can be bought for around £230k.
26.  Folkestone
Kent has a great community spirit with a really welcoming, family-friendly vibe. Whilst it can be very seasonal and busier in the seaside months, much like any seaside town, crime rates are fairly low all year round and are lower than average for the Kent area. (source Yopa.com).   Pick up a 2-bed period property for around £170k or a charming 3-bed terraced property for around £240,000.  Commute to London on the high-speed train in under an hour.
27.   Stoke-on-Trent
known as 'The Potteries', the city was once the home of a major ceramics industry. Today it is a popular home for commuters and families looking to get value for money.  We found a one-bedroom flat for £35,000 and a stylish 3-bed period property for £210k.
28. Barnsley
Barnsley offers a lower quality of life than nearby Leeds and Sheffield but makes up for it with nice neighbourhoods, both urban and rural. We found a 3-bed house for sale for £110k and a double fronted 3 bed detached property for just £280,000.
29. Redcar
Enjoy the coastal fresh air in this pretty seaside town in North Yorkshire, Redcar offers a low cost of living, excellent job opportunities and lots of outdoor leisure activities. Rightmove has an immaculate 2 bedroom terraced house with good transport links and a one-bedroom flat for £23,000.
30.  Rugby
Situated near the River Avon, Rugby offers a good mix of employment, eateries and housing.  A city centre small house costs around £100,000, and further out, a 2-3 bedroom semi, within commuting distance selling from £130,000.
Useful resources to check out include:
1. Identify the cost of living in each:
https://www.numbeo.com/cost-of-living/
2. Research transport links, crime rates and Broadband speed using https://www.checkmystreet.co.uk/.
3. House prices: https://www.rightmove.co.uk/