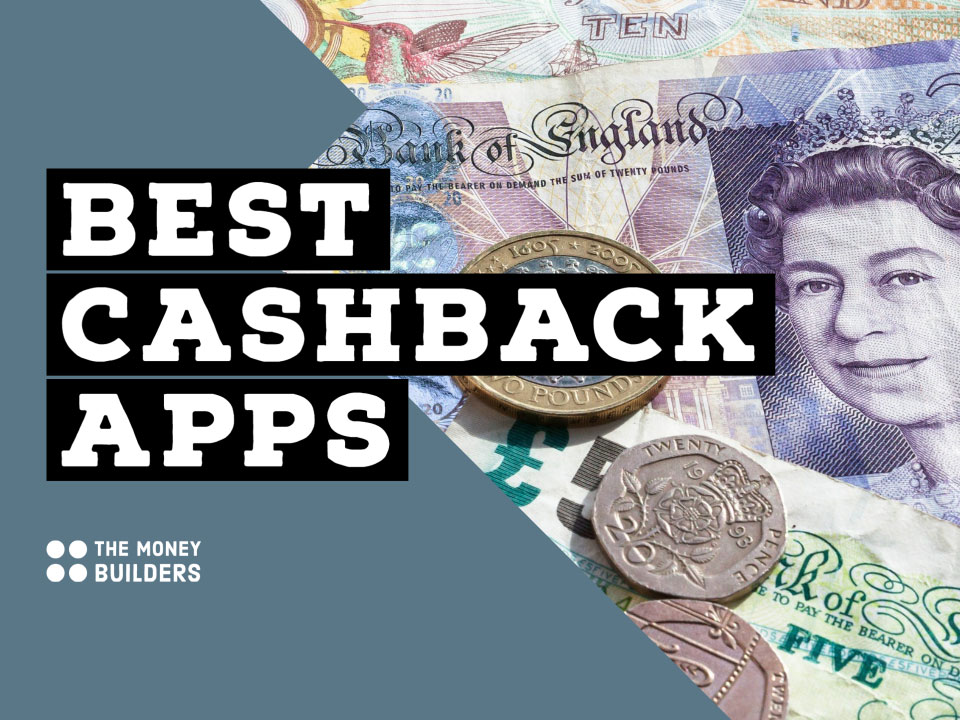 If you're looking for a way to have some extra money in your pocket with minimal effort then a look at cashback apps is a must. Although you won't make a profit on cashback apps, as they give you cashback on purchases you have made they are a great way to spend less.
The good news is that there is a range of different ways that you can make use of cashback apps which means that whether you're looking at supermarket cashback apps or you are shopping around for home insurance there should be a way for you to bring down the cost. These are a great idea if you are using them for products you were going to buy anyway. After all, it simply means that you get the item that you wanted but you pay a lower price overall, which in all honesty can only be a good thing.
The good news is that there are different cashback sites you can join, all of which have their own ways to earn money and save on your shopping. Whether you're a student looking to budget or a family wanting to snoop out the best deals there is no denying that cashback apps are a great way to save money time and time again – all without too much effort and basically taking up none of your time.
Here are the cashback apps we love to use that help us earn money.
Top Cashback
One of the best things about Top Cashback is just how easy it is to join and get started. The amount that you earn per transaction can vary, but it's easy to see how much you would be due before you go ahead. They work with a massive range of retailers including Plusnet, Pretty Little Thing and even the RAC. When you're looking to do any sort of online purchase it is well worth seeing whether Top Cashback can help you save some money in the process.
ZipZero
ZipZero works different to Top Cashback but if you're looking to save money / have more money in your bank account then it is well worth exploring as an option. With ZipZero you get a percentage cashback on all of your purchases (usually 0.5%) when you send them a copy of your receipt. However, it is worth noting that they don't pay you in cash and instead you can opt for the money you earn to go towards your mobile, broadband or energy bills each month.
KidStart
KidStart is designed to get the whole family involved in saving money and encouraging children to start saving money from a young age. They work with around 2,300 brands and you simply look for the brand and then click on the link of the product that you wish to buy. Cashback is then paid to the bank account of the children that are registered on the app each month.
QuidCo
QuidCo works in a similar way to Top Cashback and in fact, many people are registered with both. By registering with both you are able to check each of the apps if one retailer isn't on either of the apps. You may find that some retailers are on both and so you can check with of the cashback apps is going to give you the best cashback rate and then make your decision.
Click Snap
Click Snap is another app that requires you to send in a photo of your receipt in order to earn cashback. Their offers change all the time so it is worth keeping an eye on what their latest deal is and what you can save money on.
Swagbucks
Swagbucks is a great choice for saving money online as you can earn points with them in various ways. They offer cashback on various retailers which can be a great way to save money on products.
They also have a range of surveys and video reviews that you can partake in as an extra way to make some 'SB points' which you can then redeem for either cash paid into your bank account or vouchers for various retailers.
Shoppix
Although Shoppix is one of the newest cashback sites out there, it is proving popular. It's another cashback app where you send in photos of your recipes and earn cashback; you earn more if you send in your receipt on the same day of purchase. It also gives you the option to complete daily surveys and earn tokens which you can then exchange for either money paid into your PayPal account or onto a gift card.
Other Cashback Ideas
Aside from standard cashback apps, there are other ways that you can be a savvy shopper and save money. For example, it is worth looking at things like student bank accounts and swapping your credit card provider to see if you can get free balance transfers and offers for joining their services. It goes without saying that shopping around for things like car insurance and a new mobile phone is essential – especially taking into account any offers that you may be able to get via any of these cashback offer websites.
Honey is a Google Chrome extension that is a must for anyone that uses their computer to shop online. Honey automatically searches for discount codes and coupons. This helps to make sure that you get the best price on something that you were going to buy anyway.
Online shopping is a great way to save money and it's often more convenient than having to visit a busy shop. However, it is always worth looking around and making sure that you're getting the absolute best value for money and not just assume that the retailer is giving you their best deal; after all, who doesn't want a cheap deal on a product they really want? Make sure when shopping online you're always on the lookout for the best deals and offers before you part with your hard-earned money!