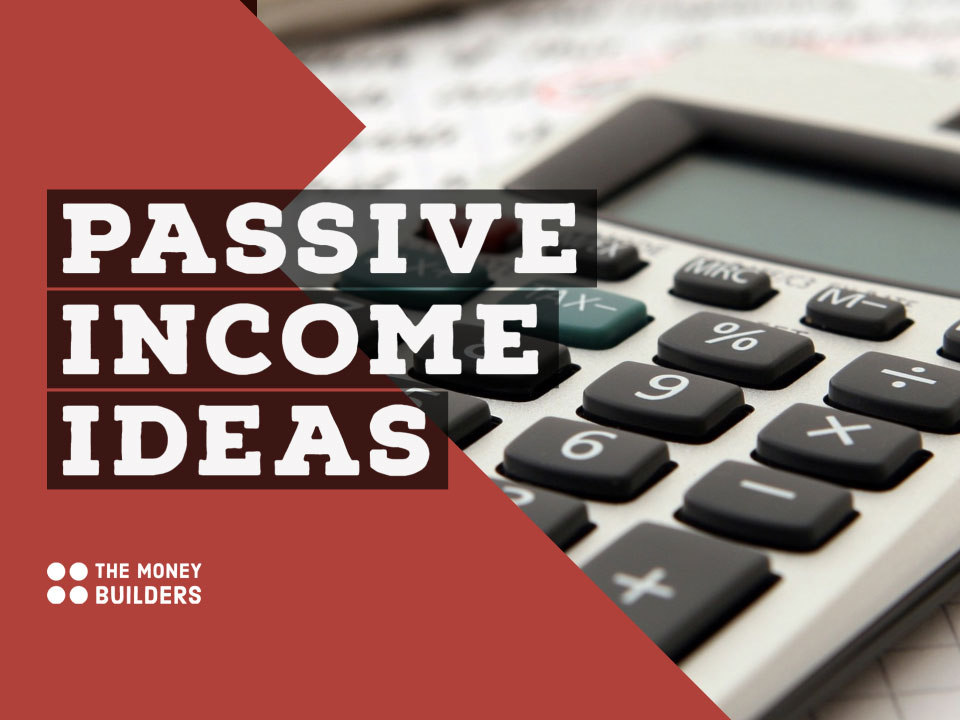 Passive Income Ideas UK – Make Money While You Sleep

Do you want to earn money on top of your traditional job? Are you bored of the 9 to 5 rat race and want something different? You'll be pleased to know that there are loads of ways that you can earn a passive income online.
Generating a passive income stream means you are able to earn recurring money with little to no work. You will have to put in some effort at the start and possibly even financial investment. But after the set-up work is done the idea with passive income streams is that they continue to earn you money even after the hard work is done.
In the past, a passive income idea may have been to buy a house to rent out. But things have changed now and there are so many more inventive ways to earn a passive income.
Set Up A Blog
Blogging and even vlogging is a great way to earn a passive income. And you can even have fun doing it! The great thing about choosing a blog as a way to generate money is that you can write on pretty much any topic you want. You'll need to register a domain and get a blog setup, but after that writing your own content is free. And there are even ways to get people to write content for you – sharing links with other bloggers for example or offering guest posts on your site.
It's a good idea to set yourself up on social media at the same time as this can be helped to build your following and traffic. Once your blog is set up, there are several things you can do to generate an income.
You'll find that marketing companies and various brands will be keen to pay for you to host a post on your blog about them or linking to their services. This can sometimes mean that we need to write an article, or copy/paste their article in but realistically it's a small amount of work for the money you'll get in return.
Once your traffic is high enough then you can set up affiliate links to earn passive income by linking to digital products. Anytime someone clicks one of these links and makes a purchase you'll earn a certain amount back.
Investing In Land or Property
Although buying a house to rent out might not quite be your thing, there are other ways to invest in property and make it work for you like a passive income. For example, you could buy a car parking space and put it on somewhere like Parkopedia to rent out – or if you have a driveway that isn't used you could rent this out during the day.
You can do similar things like renting out a garage or part of your land for people to use as parking. This works well in loads of different places but especially in busy cities and near train stations where getting a parking space can be tough.
Of course, renting out your spare room is also an option but can mean that you need to share your space with someone else. Therefore it may not be something that is for you. It's great to know that you can make money out of extra space and land and as such, it is well worth exploring the options available to you.
Social Media
If you are social media savvy then setting up a YouTube Channel or carving out a presence for yourself on TikTok is a great way to earn money. Much like setting up a blog, it may not make you money immediately but it is a great long term investment way of earning a passive income.
If you have knowledge on a particular subject then you can create a channel on any platform that allows you to share this knowledge with other people. That could be the best place to buy plus size clothing or how to strip a car engine. The internet is made up of so many different people that you can be sure that whatever it is that you enjoy other people will hear enjoying about it too,
Once you have enough people subscribed to your channel and watching your videos you'll be able to start earning money via YouTube adverts and the TikTok creator fund. These continue to pay you for as long as the videos get viewed – which can be forever as long as the content you're creating is relevant and useful.
Turn Your Hobby Into Money
If you have a creative hobby then it is perfectly possible to turn this into a passive income stream too. For example, you can sell items you have made on Etsy or take photos that you can sell on places like Getty Images for people to use as stock photos. Art and being creative is a real skill and there are plenty of people out there that will pay good money to be able to take advantage of your skills.
Don't worry if you aren't sure you have a skill that you can sell in this way – maybe you're really good at showing people how to solve maths problems or you think you know lots about how to make money online. In this case, there is still a need for your skills and looking into the options for writing and self-publishing a book is highly recommended.
This is just a small snapshot into the ways that you can earn a passive income. It just goes to show that whether you want to earn a passive income online or you want an offline passive income stream there are easy ways for you to make money each month.
You don't need to be a hot-shot real estate agent or investing in massive personal finance decisions. Instead, there are some steady income ideas that allow you to earn money per month and continue to do so even after the initial hard work and investment are finished.