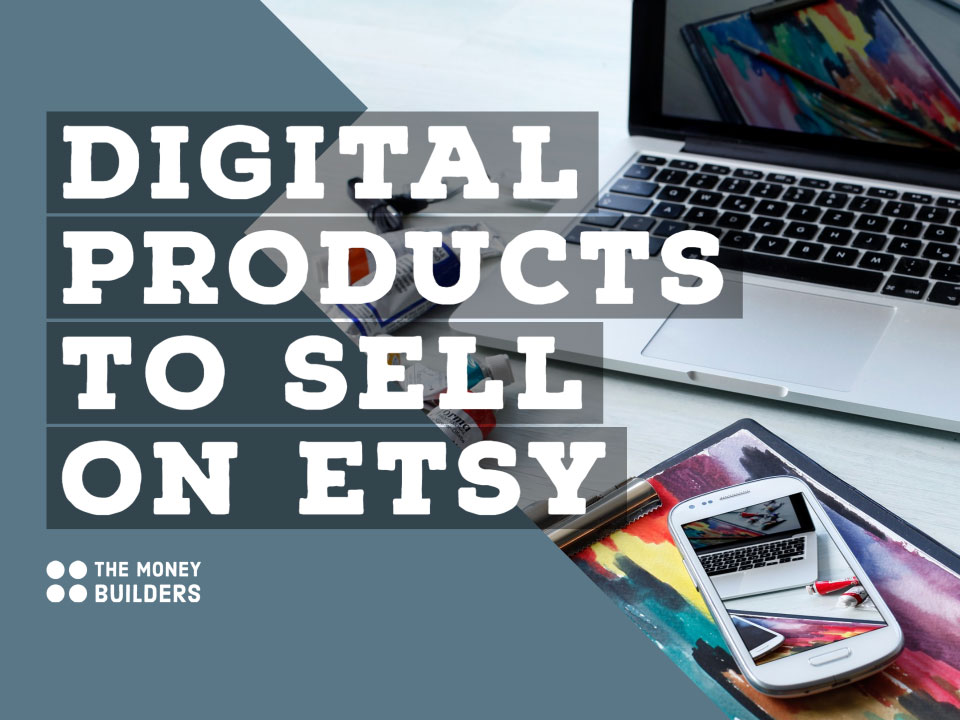 Digital Products to Sell on Etsy
Selling digital downloads on Etsy is a tried and tested way of earning passive income online. More and more people are buying digital planners, clip art, colouring pages and social media graphics on this community of like-minded creatives.
Selling digital products on Etsy
If you've already started selling physical products in Etsy and want to find out why digital products may be for you, we have some great ideas here. Even if you have already started selling digital products, we are sure to have something here that will spark your imagination.
---
Why sell on Etsy?
Etsy has a unique proposition. Its sellers are not businessmen out to make as much money as possible. It's also free to start up your Etsy shop. And for the most part, with digital products the most it's going to cost you is your time.
Many of those who sell on Etsy are craftsmen and women who make special and unique products and offer them to sell to the Etsy community.
Etsy sellers also have their own community forum where they can swap tips and tricks of the trade.
It's a completely different setup from buying on Amazon or eBay. Etsy merchants make their own goods and have a passion for their products.
Are you an Etsy seller or do you want to start selling?
Many items are handcrafted, but there are also many items on offer that are digital-only. Digital-only means a physical product does not exist. It is purely a digital file.
---
What does this mean for Etsy buyers and sellers?
It means a product can be bought or sold and delivered in minutes (dependent on file sizes and internet connection speeds).
It also means a merchant anywhere in the world can sell to an Etsy customers anywhere else in the world.
Which therefore means no delivery costs.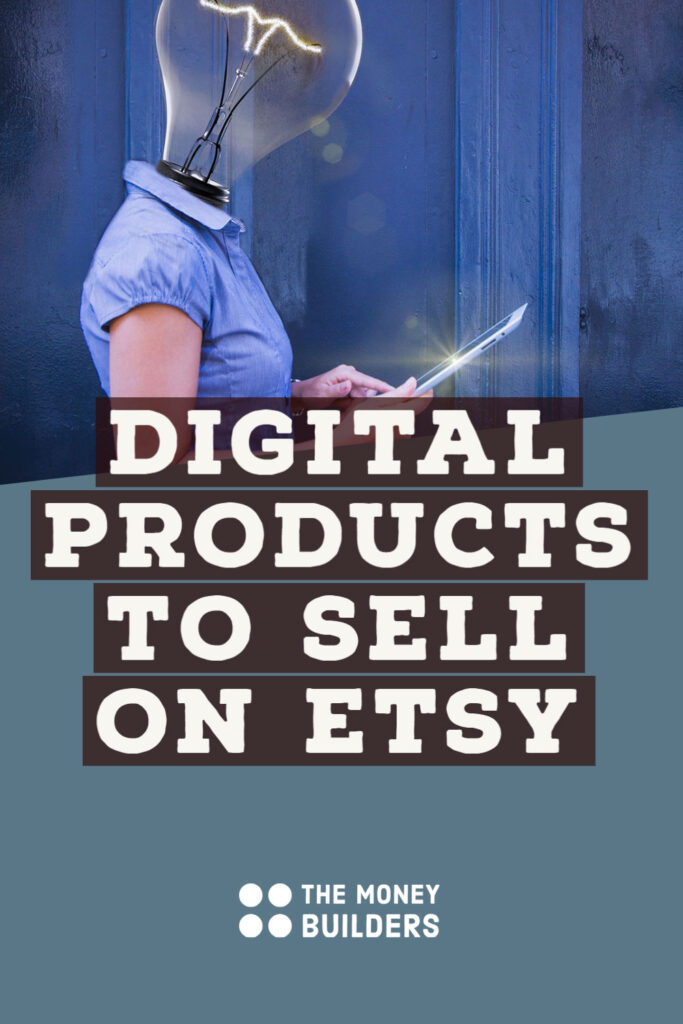 what type of digital files can be sold?
Here are some actual examples of digital products that can be sold on Etsy.
Digital Wall Art and Art Prints
Graphic artists can use their creativity to create designs, posters and art prints suitable for wall hanging.
Of course, as this is a digital product, it's a file only, meaning the customer will have to buy or use an existing picture frame.
Any files for graphic arts should be a high resolution that is 300 DPI (dots per inch).
The customer will also have to print the art themselves meaning the picture dimensions should probably not exceed A4.
Examples of popular graphic wall art are stylised cityscapes of popular holiday destinations.
Pet Portraits
Many dog and cat owners cherish artworks depicting their beloved pets. If you are an artist, you could work from a photograph file of a customer's pet to create an artwork appropriate for wall hanging. This type of art makes terrific gift ideas.
Word Art
Graphic artists can create stylised graphic art depicting a custom message specified by the customer. These can be used for wall hanging, weddings, engagement or baby announcements or reveals. In addition, they can also be used to display inspirational quotes in the home or workplace.
Caricatures
Again cartoonists and caricaturists can drum up business by offering their services creating caricatures of customers. Customers can easily supply digital photographs for the artist to work from. Again this could make a great surprise birthday present.
Customised Party Invitations
If there's a special occasion or party to be announced, a uniquely designed party invitation can set the theme for the party whilst also letting the party thrower's personality shine through. Themed invitations can showcase anything from Star Wars to a favourite football team. Demand is high for these sorts of items at the moment.
SVG files for Cricut and more
SVG stands for scalable vector graphic and can be used for many applications, including printing into mugs, stickers, artworks, posters, t-shirts and more.
A customer may request a custom design from a graphic artist on Etsy. The artist can then design and send the SVG file to the customer through Etsy.
The customer can then use their SVG file to print out on their T-Shirt, mug it whatever they prefer.
An SVG file is a vector file which means it can be scaled up or down with no loss in quality or definition. This means they are perfect for printing onto a variety of items.
Circut is a special printing machine that can output prints and designs into t-shirts and stickers
Downloadable Planners and Workbooks
Personally speaking, I don't really see the appeal of these but they're extremely popular, especially on Etsy.
These are more 'printables' as they are termed. Graphic designers can design and produce Planners to plan anything from mealtimes to Christmas lists and they sell well on Etsy.
Logo Design
Graphic designers can offer their services by designing unique and stylish logos for small businesses. These files can be supplied as SVG or PNG files. Turnaround is usually three or four days as these designs will be unique. The customer should provide a full brief as to what they want exactly. It can be standard practice to provide two or three options to a customer. If you are going down this route, make sure you have accounted for your time when pricing the project.
---
Pricing Your Etsy Digital Products
If you want to be a success you not only need good products. You will also need to set your prices at a level where they are going to draw in customers. Take some time to survey Etsy and see what other sellers are pricing their digital products at. Set your prices at a reasonable level compared to other similar sellers and you won't go far wrong.
---
Marmalead
For further insights into Etsy and if you require in-depth analytics, Marmalead is an SEO tool specifically aimed at Etsy Entrepreneurs. Marmalead claims to provide great insights with the aim of increasing the visibility of your Etsy store.