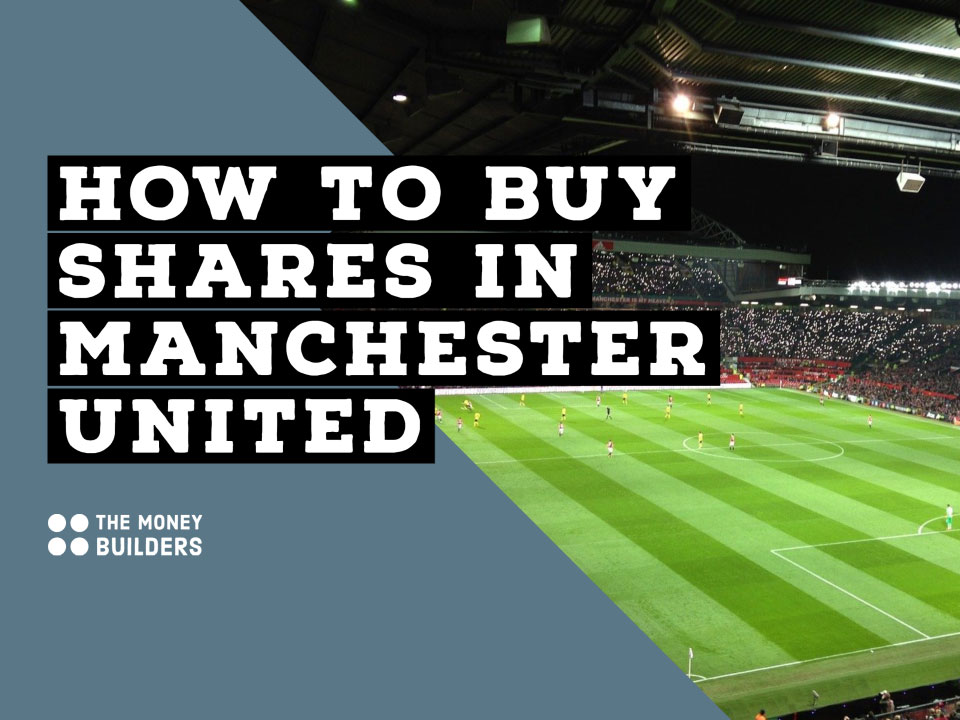 How To Buy Shares in Manchester United
If you're considering buying shares in a football club, Manchester United might be the one you want to give some serious thought to. As well as being the most successful team in the history of the premier league with an impressive 19 champions titles, they are a world-renowned and prosperous football club. They also have a global brand and following which was valued at over $1.65 billion in 2019.
They currently sit 3rd on the Forbes list of the most valuable football clubs in the world. Manchester United is a global powerhouse that boasts 600 million fans across the globe. If you're a fan, it might be a dream come true to buy shares in Manchester United. Or you might be an investor looking to get into something a little different. Here we look at how you can own a slice of this global giant:
Why Invest In Manchester United Shares?
No one could argue Manchester United is one of the most successful and valuable football teams in the world. But if you're looking to invest in the stock market are they a good choice?  The team became a public limited company in 2012 and entered the New York stock exchange in 2012 under the ticker name MANU.
Although United are a British football team from the United Kingdom, the company was incorporated in the Cayman Islands. Only one family owns more than 10% of shares in the club and that is the Glazier family. They own almost all of the shares at around 97% of the total business so there's absolutely no question of which shareholder has control when it comes to decision making.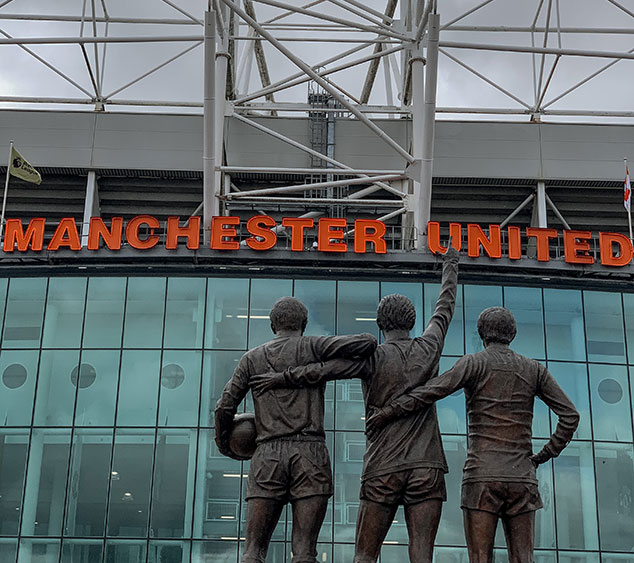 Manchester United has a solid history of turning a profit year-on-year which shows their equity value is strong. On the face of it, we all know Manchester United are a professional football club. Manchester United plc has multiple revenue streams under their umbrella including Manchester United football club.
As well as the world-famous first team also includes training academy, youth and women's teams, then there's the fan zone, foundation, news and sports features and merchandise. All these elements together make up Manchester United Plc and are contributors to their net worth on the stock exchange.
When you look at the detail they operate within three key areas, and it's important to understand the elements of where their money comes from if you want to enter the stock exchange as a Manchester united investor:
Commercial
In the commercial sector, the company earns a substantial income through sponsorship (Think Sharp and AIG), retail, and sports apparel, merchandising and product licencing –  consider all the licenced products you encounter with the Manchester United crest on: bedding, t.shirts, mugs and key-rings, this is a global income for Manchester United and makes up a substantial chunk of the club's revenue.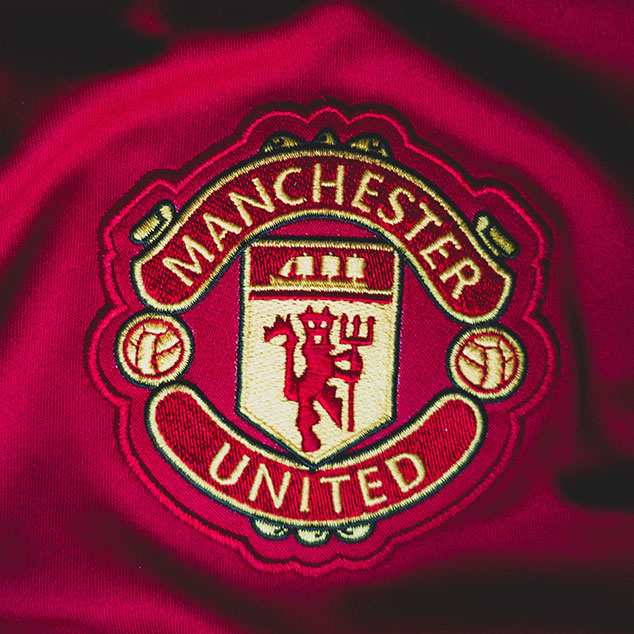 Broadcasting
Next is broadcasting deals which come down to the auctioning of the TV rights. In recent years this has become a greater revenue generator than commercial revenue with lucrative TV rights deals being done and increased budget payments from UEFA for teams that compete in the champions league. In 2016/17 broadcasting revenue brought in more money to the company than commercial and match day combined. And with digital streaming services like Amazon joining the bidding for key matches this is set to continue to be a growing revenue stream.
Matchday
This is the ticket sales for stadium matches – the value is driven by and limited to the size of the stadium. As you may have guessed, 2020 wasn't a good year for match day revenue with many matches being closed to spectators due to the COVID-19 Pandemic. Now with restrictions, starting to ease is predicted to climb once again.
According to Hargreaves Lansdown, a Manchester United plc share is worth approximately $20 on the New York Stock Exchange today. The share price has been slowly rising for the last three months and projections seem likely to continue. So if you're set on purchasing united stock now may well be a timely opportunity.
It's worth noting it isn't all wonderful news. Manchester United's shares did not grow at all last year. The team's revenue fell by 22% but given we are in a global pandemic this shouldn't be surprising and it's believed most stockholders must have faith that the revenue and growth of the team will bounce back and push the value back up, otherwise the cost of shares will decline.
Manchester United shareholders have certainly had a bumpy ride if they have been in for the long haul. With transfers affecting share values along with frequently changing managers.
How to buy shares
There are very few football clubs in the world that you buy shares in. Manchester United provides fans and investors with a unique opportunity to share in their success by allowing you to buy shares on the stock market.
As Manchester United is a public limited company they are listed on the New York stock exchange making it a fairly straightforward process to buy shares. There are many share dealing platforms where you can set up a trading account and purchase shares in the team online.
Each will have a process to follow to buy stocks and shares but it is a fairly quick and simple task and you could be the proud Manchester United investor in a few clicks. I'm sure it goes without saying purchasing shares does not offer a guaranteed income nor do any football teams guarantee success which can affect their share prices.
Once you've purchased your shares you can just sit back and just keep an eye on the MANU ticker to see how they perform. You may never earn more money than you and perhaps that's not your aim if you are a fan. Many Manchester United shareholders are emotional rather than financial investors and buy shares to own a piece of something special rather than a few shares in a business they are hoping to eventually turn in for a profit.
Where to Buy Manchester United Shares
You can buy shares in the Red Devils at any of the brokers below. I may receive an affiliate payment if you purchase shares at these brokers – but at no cost to you.