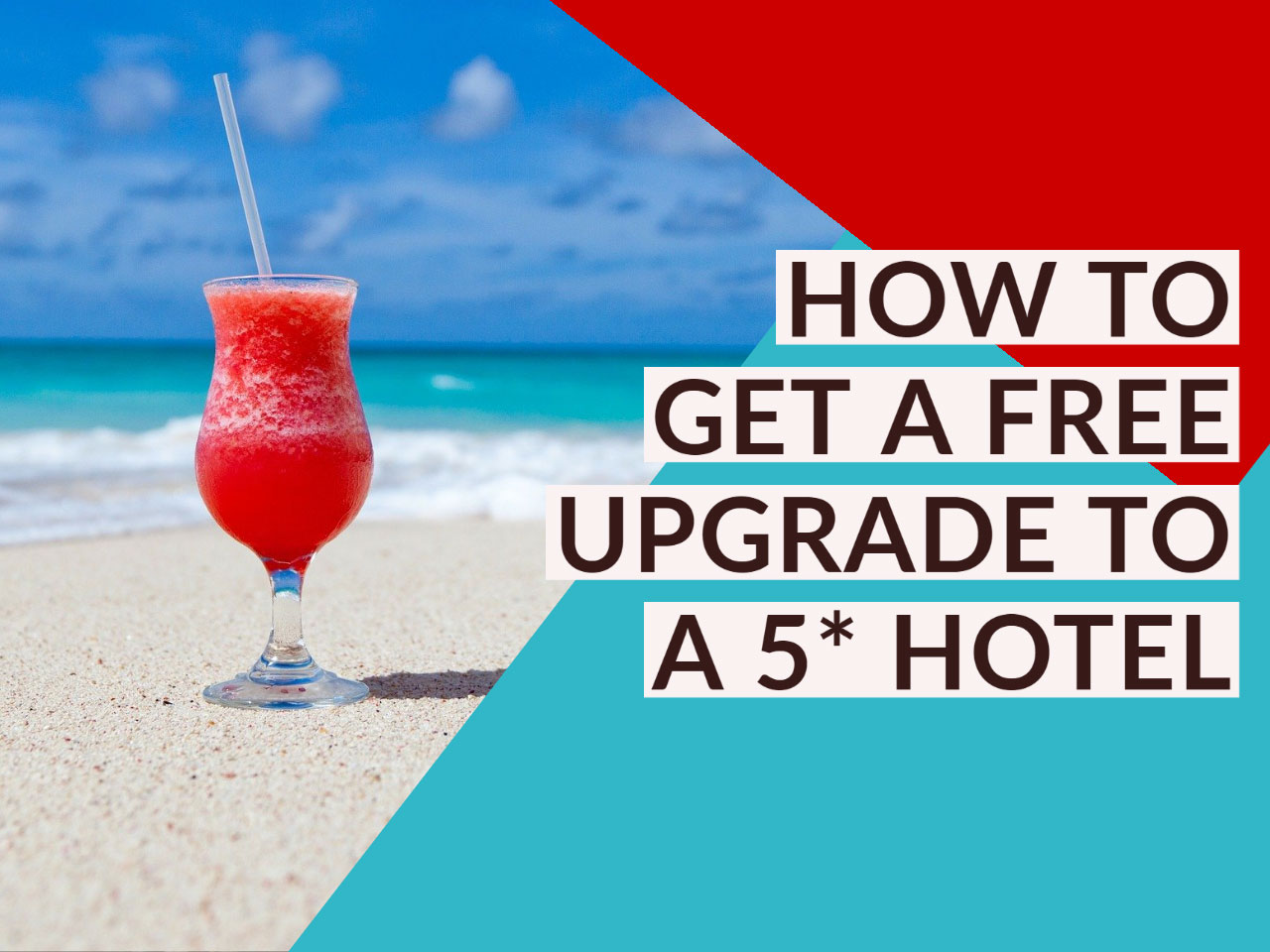 How to Get a Free Upgrade to a 5* Hotel
This year we intended to be super organised this, booking our holiday in January.
Part of the appeal of a summer holiday is the looking forward to it isn't it?
It's thinking about the sun kissed beach in Spain on a wet Wednesday afternoon in work. That can really keep you going sometimes can't it?
Great we thought, we will have 6 months of dreamily thinking about lying on a beach in Ibiza. There was a story on the news about a virus in China, but what did that matter?
Fast forward 6 months and, as you know that news story has grown arms and legs as it were.
So, for most of the 6 months we were thinking there was no way we would be going on holiday what with a global pandemic on the go.
It wasn't until a few weeks before we were due to jet out to the White Isle that things started to look more positive for our hols.
There was talk of 'air bridges' and bilateral agreements between the UK and other countries.
Our date to fly out was the 5th July and there was talk that the Foreign Office was going to change its official travel advice for visitors to Spain. It was rumoured that the date would be the 4th of July (yay) then it was rumoured that it would change on the 6th of July (boo).
This date was important because, although it is only advisory, it meant that we couldn't get travel insurance if we traveled against UK Foreign Office advice.
It turned out actually that we could, but that's another story. And Foreign Office advice is not something that Stanley Johnson was too concerned about anyway as he decided to travel to Greece against FOC advice.
I actually found his speech outside his Greek holiday home quite inspiring. He's 80 years old and genuinely does not give a f***!
But I digress. 
So on the Wednesday before we were due to fly, I received an 'Urgent!' email from Teletext Holidays who we had booked with.
It said they were 'very sorry' but they were going to have to cancel our booking to the Tanit Hotel (boo).
But they were going to upgrade us to the 5 Star Gran Palladium Palace Resort and Spa (yay!).
So in the end after much wrangling, the Foreign Office came through and we fortuitously got our free 5 Star upgrade.