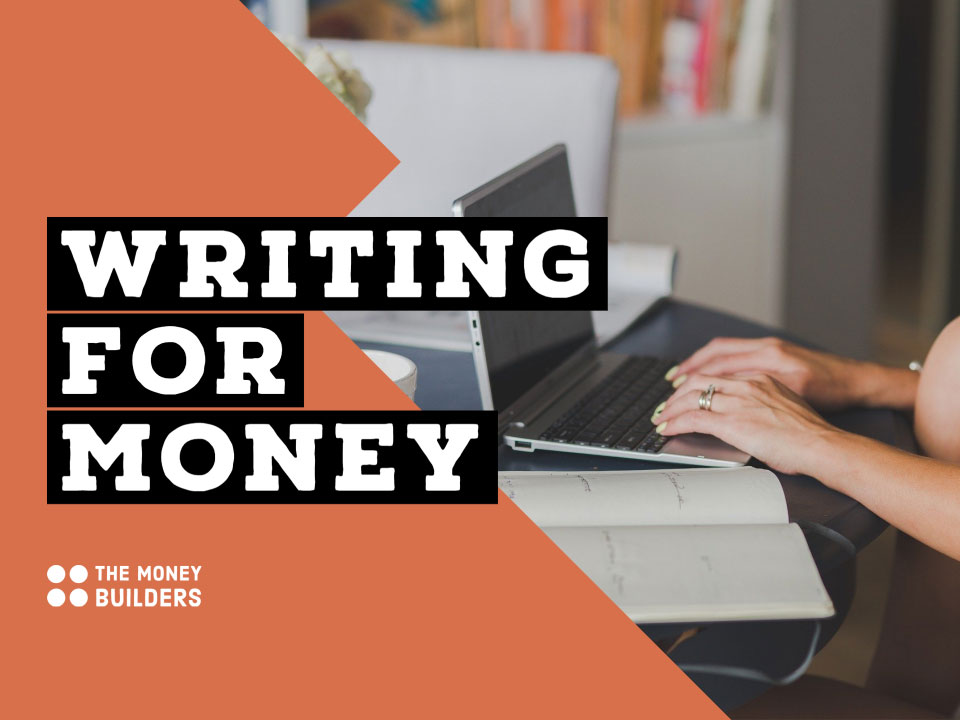 Writing for Money in the UK – Get Jobs, Get Paid
How to make money as a writer? There are plenty of ways to start earning money writing.
From blogging to freelance writing jobs, copywriting for advertising or writing the words on a website – words are all around us, and you'll be surprised at the number of people who get really stuck stringing words together. Even putting together a CV or crafting a covering letter can bring out the fear in some people – but can highlight a work opportunity for you.
How can I get paid for writing articles?
There are lots of ways you earn a living by writing. Earning money as a writer can bring in money relatively quickly.
There are five main variations of freelance writing rates:
A flat fee for the project.
An agreed rate per hour.
A fee per word.
A set amount per page.
An agreed retainer, for ongoing regular work.
Throughout this article, we'll show you where to find work, how to set your prices and how to pitch for work.
Where can I find work as a writer?
It's definitely worth asking around who you know.
Offer to help write the content for a friend's company website, or pitch in writing your son's school newsletter…..all are worth doing to help build up a portfolio of work and reviews.
Be wary of offering work for free or at very low rates, as you will find it difficult to alter them to your higher rate once you get going.
Contact everyone you know and tell them about your writing – you never know who they know. Keep your search for writing work light-hearted and positive, perhaps with a little snippet of information on a recent piece of work you have been working on. Use social networking to showcase your work.
Don't dismiss the small jobs – it may lead to bigger and better work. I once undertook a small job of writing a marketing email for a school uniform shop. They liked the work and came back asking me to work on their company leaflet too. This then led to more work writing their website.
As well as a blog, set up your own social networking sites and get posting. There are plenty of hashtags you can use to network and find paid writing work in the UK.
Guest blogging
If you have a strong reputation in a particular area, you could earn money writing guest blogs for other websites. People say 'write about what you know' – perhaps you are a motorbike expert, a mortgage advisor or a fitness instructor. You could get paid for writing and sharing your expertise.
To find sites that accept paid guest posts search in Google (name of website) + guest blog for results.
Magazines and newspapers can have a much longer turnaround – you'll only get paid once the article is published (as it could get pulled at the last minute). You could be waiting months for the publication date as monthly magazines work so far in advance.
Use your Google Search Engine to look for paid writing jobs in the UK. You can also pitch for work on PeoplePerHour and UpWork.
Write and sell an ebook – they are fairly simple to put together and can be published for very little. You can then use your ebook to promote your writing work.
How to pitch for work?
You may be surprised at how much magazines and online magazines would welcome your work – some initially may run your articles for free and others will pay good money for it.
Definitely research the outlet you want to pitch, perhaps reading up on recent articles they have produced, so you can mention this in your pitch.
Get the timing right – editors and journalists work to deadlines, and printed media will have 'press days' when they are working all the hours to finish their work before the paper or magazine is printed. Trust me, journalists won't want to hear from you on those days. A quick phone call to an editorial assistant (the junior editorial all-rounder) will give you insight as to the best days to call and pitch your work and the ideal contacts.
Get to the point in your pitch and create a hook – perhaps you have the results of a survey you can expand on. Ask yourself – what is in it for them? Why should they use your article?
How to deal with writers block
Do something different – if words and ideas are failing you – physically move to something else.
Take a walk, go to the gym or visit a friend. Do some gardening, or art, the laundry – anything where you are not sat in front of a blank computer screen.
Very often a conversation can spark an idea or a direction to follow. You may also find that listening to a radio show with good conversation can spark an idea too., or a chat show on TV.
Ideas are copied all the time in the great domain – they are just tackled from different angles or pull in new experts to give their opinion. Think about it – every New Year we are flanked with 'New Year New You' articles – but what could you add to this that is different.
There are many films and books which re-use the same idea but add their own version in a different era, with new characters – think of Romeo & Juliet, Grease, High School Musical, Gnomeo and Juliet, Camp Rock ….all follow the same plot idea of two star crossed lovers from different sides of the town. Bridget Jones Diary is famously mirroring tales from Jane Austen's Pride and Prejudice.
Get to know your prices
It's worth doing some research on prices, but the fees vary a lot – in fact, the fees are so broad and industry-specific, it's hard to pinpoint a typical fee.
Your fee could depend on the audience you are writing for, how high profile the media outlet is, the content and exclusivity you offer and any research time you can charge for. You may also gain a regular slot, so would be paid a retainer fee.
Only the very experienced freelance writer can command high rates. Starting off you may be able to earn money of around £10 per hour rising to a healthy £50 per hour for a glossy woman's magazine writer.
Some outlets pay a standard fee for a certain number of words for example around £110 per 1000 words. According to Glassdoor, a freelance writer could start earning around £24-£26 per hour, depending on the content and nature of the article.
Someone writing a feature about industrial engineering could command a different rate to writing a feature on gardening, but then it does also depend on your profile and how well regarded you are in your field.