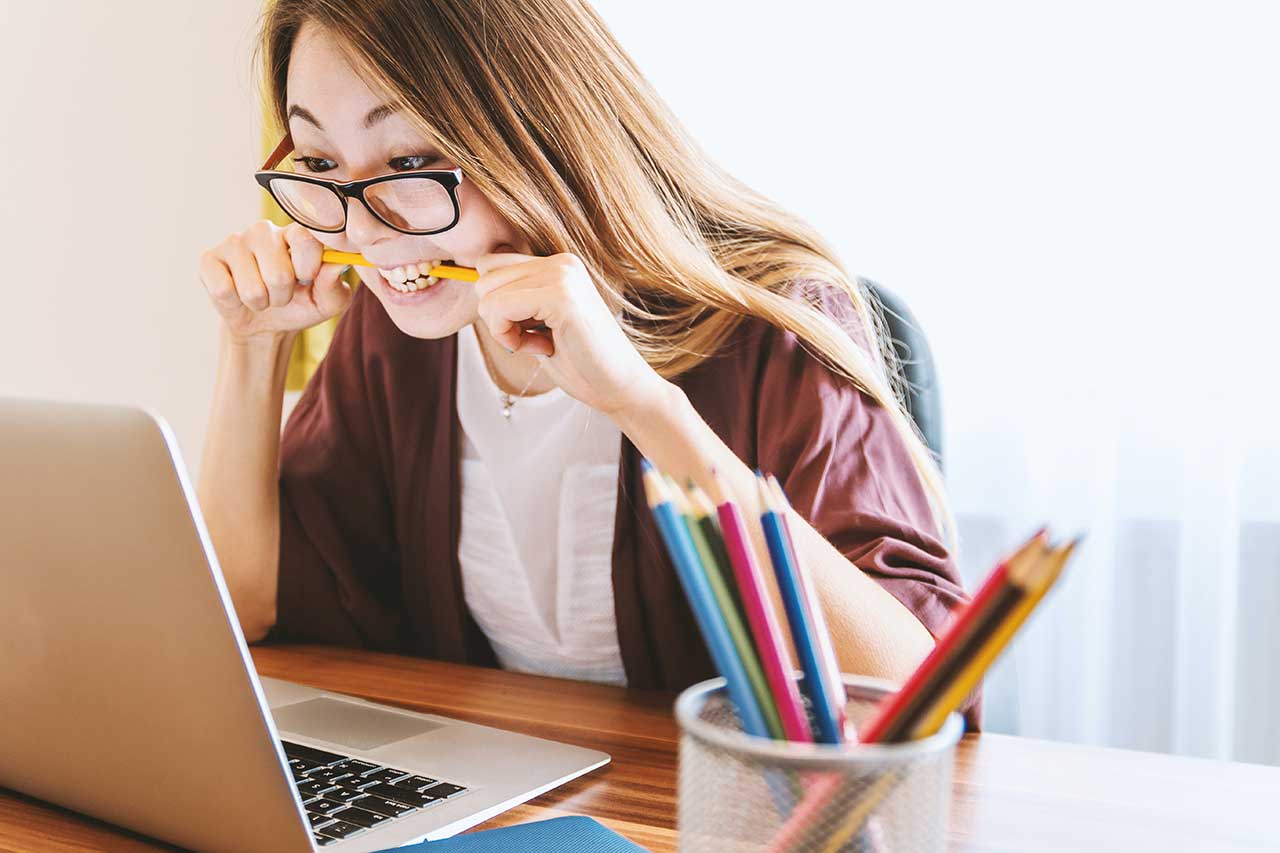 4 Ways to Stop Stressing and Write One Blog Every Day
Would you love to move your blogging up a gear and really see more traffic coming in? There's one surefire way to do that and it's to post blogs regularly. Would you love to post a blog every day but find it impossible to get that level of activity? It is possible – and here are four great tips to help you make it happen.
1. Write when you feel most creative
Are you a morning or an evening person? Personally speaking, I feel more motivated in the morning.
I can come up with more creative ideas and feel more energised at 6:30am just after I have woken up.
But at 10:30pm, the last thing I want to think about is writing a 900 word blog article.
It's just how my brain is wired.
What you must do is work out when your most creative time is and schedule in some blog writing time.
For me, at 6:30am I feel great so that's when I start writing. I find it easiest to start writing if I already have some ideas down and ready to go.
The great thing about modern technology is that I don't have to get up and switch on a desktop computer or laptop. I can just pick my phone up from my bedside table and start writing in Google Docs.
In an hour, I can easily get a whole blog article written whilst everyone in the house is still asleep.
Work to your strengths. Define your best time for being creative and go to it. Wherever you are, in this day and age, it is possible to write even when you are on the move.
Don't worry about your grammar or spelling being totally correct at this stage. Just get your ideas down and you can refine later.
2. Switch between mobile and desktop
I write on my mobile, but there are some parts of the blogging process that I prefer to do on a laptop.
Adding links to the article is easiest done with a mouse when you are using a desktop or laptop.
Searching for, and resizing pictures is also much easier on a desktop machine or laptop. Mobile phones, generally speaking, don't have the processing power or physical dimensions to process large picture files.
I can also copy and paste my article into another app such as Hemingway or Grammarly to further refine my copy whilst working from a desktop.
I tend to do my desktop work later in the day or in the evening if I have been working all day. It doesn't require a creative mindset and can be done quicker.
3. Utilise mobile apps to make it easier
Know when to use your mobile apps and desktop apps. Find out which ones work best for you and for what part of the process.
My preferences are:
Writing first draft: Google Docs (mobile app)
Publishing: WordPress (Laptop)
Searching for ideas and inspiration: Pinterest  (mobile)
4. Know where to look for inspiration
What you can also do as part of a third session is to look for inspiration for your next post. This can be done either on desktop or phone, depending on your preference. For my research, I prefer the phone. It's very easy to fire up Pinterest and check out what's going on. I pin any inspirational pins to a board I have called 'ideation'.
I also use Trello to organise my ideas. I create cards for each new blog idea and create different columns in Trello. I move the cards from 'ideas' to 'in progress' to 'done'.
If an idea strikes me at any point of the day, I log it in my ideas column on Trello so I don't forget it. 
I also save ideas on Trello if I find something I like. And I use Pocket for saving articles to read later.
Summary
These are just 4 ways that can help you to move your writing schedule up a gear. Do you have any methods that you use to increase your writing? If so, please drop them below in the comments section.
---
Photo by JESHOOTS.COM on Unsplash