We've got another great guest post from Stuart Cooke. This one gives some great insights on how to save money if you are moving home.
Whether you're buying or renting, moving home can be a costly time in anyone's life. And that's not just because of deposits, monthly payments, surveys or agency fees. There are also several other costs associated with moving into your new home such as starting a new job and a new commute.
As such, saving money at this important time can help to make the move and the first few months in your new home that little bit easier.
That's why we've pulled together our six top tips for cutting costs from the minute you decide to move until you're completely settled and enjoying your new home. So read on to find out more about how you can save your hard-earned cash during this exciting new chapter of your life.
1. Consider how you're going to move your belongings
When moving house, you have two main options, you can hire a moving service to help you pack and transport your belongings or you can do it all yourself. The best way to save money on moving is to weigh up the pros and cons of each option and work out which will be more cost-effective for you.
If you're moving a long distance from the UK to Australia for example then you might wish to hire a professional moving service to help you transport your stuff in as few journeys as possible.
And if you choose to use a moving service, online comparison sites are a great way to ensure you're getting the best price. You can compare the different providers in your local area to see which offers the best and most affordable service.
It also pays to book an off-peak slot for moving day if you can. This can help to reduce the costs even further. For example, the summer months tend to be a more popular and therefore a busier time for moving. As do the weekends. So moving mid-week and off-peak could help you to bag a much cheaper service.
Alternatively, if you plan to save money by moving yourself, you need to work out how many trips you're going to need to make and whether the cost of petrol will be cheaper than hiring a van or service provider.
The best way to reduce the costs of moving yourself is to declutter (more on this in the next section), use a bigger vehicle and enlist help from friends and family.
This includes getting help with packing too. By asking your friends or family to give up a day or even just a few hours to help you pack your things, you can drastically reduce the time and costs of moving.
2. Label your boxes
Another tip when packing is to label every box with exactly what's inside. This means that when you reach your new home and need to get to the most basic items, such as kitchen utensils, food, clothes, etc. you can easily find these.
This not only makes life much easier but it also stops you from rushing out to buy something you already have just because you can't be bothered to search through 20 boxes to find it.
3. Declutter but don't waste
One way to reduce the amount of stuff you have to pack and subsequently transport to your new home is to have a declutter before you move. This means going through every draw, cupboard and even the loft and setting aside any items you no longer want or need.
Then, you can either take these to the local recycling centre, give them to a charity shop or sell some of the bigger items. For example, if you have lots of old furniture or clothes that you think could be worth something. This way you can declutter whilst also making some extra money.
This will save on space in your car or removal van and can also mean fewer trips to and from your new home, which will save you money in petrol.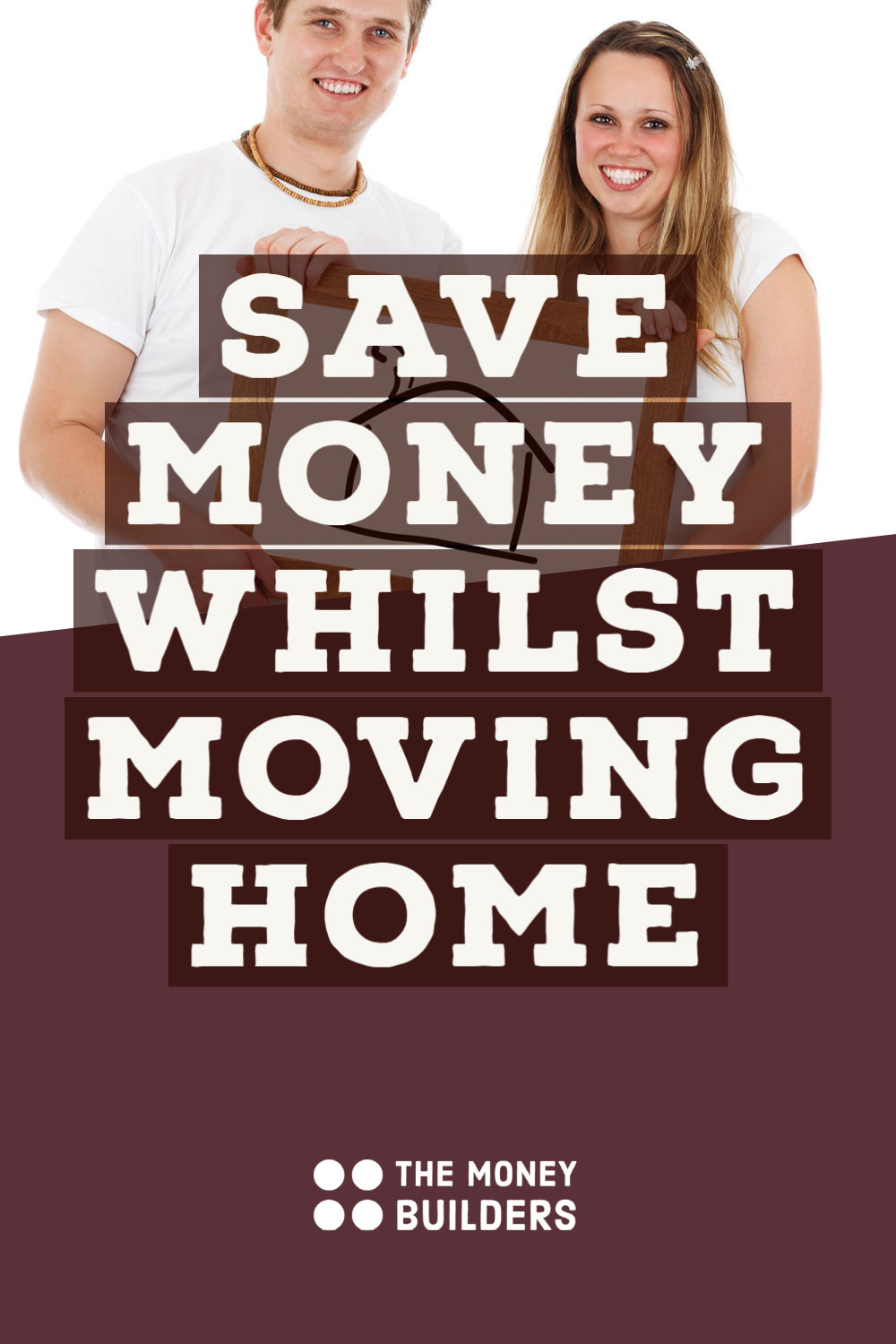 That being said, the temptation to get carried away whilst clearing out will always be there. So be sure you're not wasting your money by throwing out things you'll need to buy again later.
For the most part, this will be when you're going through your food and kitchen cupboards. Although you might be tempted to throw out a load of old spices, condiments, tins or kitchen utensils and just buy new ones when you're moved into the new place, you should avoid doing this.
You can really save money by packing and taking these smaller items with you to your new home.
4. Cut the cost of packing
Depending on how much stuff you have to move, you might need varying levels of packing materials. This could include boxes, bags, bubble wrap or other protective materials. Before you spend a fortune buying these, see what you can get for free.
Ask friends and  family if they have any old cardboard boxes sitting around that they don't need. You can also get clever with your packing. For example, if you have suitcases or duffle bags you usually use for travel, use these to pack some of your belongings.
You could even borrow suitcases from others for additional space.
What's more, local shops, cafes or supermarkets might have lots of empty boxes from deliveries that they recycle at the end of the day. Pop in and ask if they have any spare that you can take.
5. Upcycle your old furniture
As we said earlier, try not to waste anything when moving house. This includes furniture.
Before throwing out your old and buying new, consider whether you can upcycle your existing furniture. For example, can you repaint your drawers or wardrobe to match your new colour scheme rather than buying completely new ones?
Alternatively, perhaps you no longer love your bedroom furniture but you can certainly use this in your new spare room to avoid having to buy two new sets.  
Upcycling old furniture or items where you can will really help cut costs and can also lead to some beautiful and unique decor in your new home.
6. Compare utility providers
Finally, one of the best ways to save money when moving into a new home is to ensure you're getting the best possible price on your utilities. So, before you move in or perhaps within the first week of moving in, take the opportunity to compare electric, gas and water suppliers in your area. Again, you can use comparison sites to help you do this.
And don't forget to take a water, gas and electric reading from the day you move in to ensure you're not being charged for utilities used by the previous tenants.