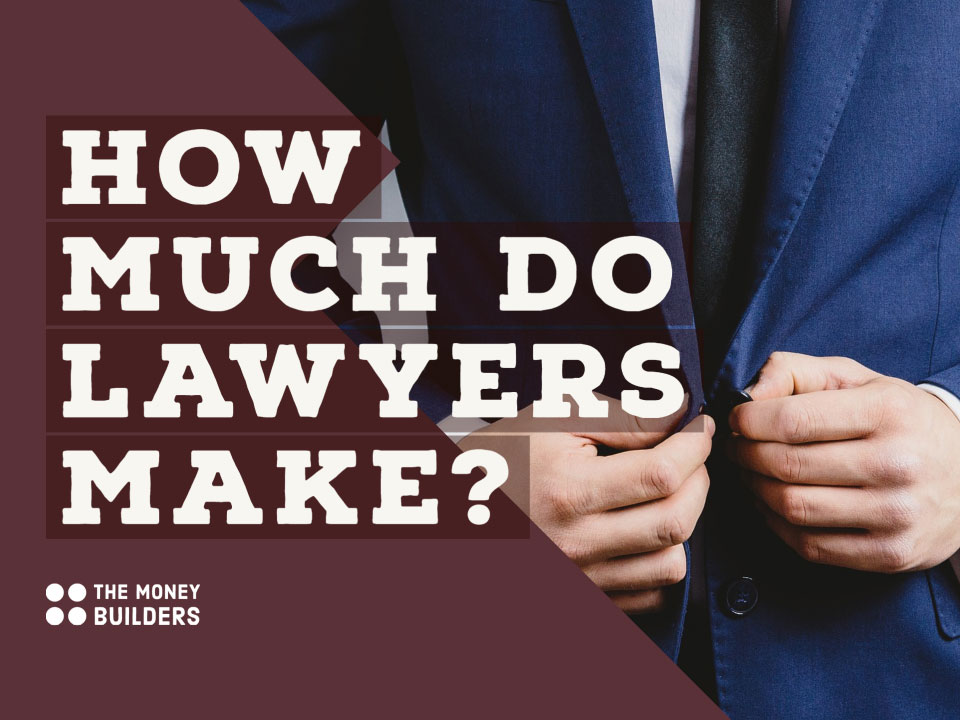 How Much do Lawyers Make in the UK
Here, we focus on a career as a Lawyer – looking at how much you could earn, how to become a lawyer and pointers on training and jobs. We ask the question how much do lawyers make in the UK.
Which type of lawyer makes the most money in the UK?
It's no surprise that Lawyers make a lot of money – but a good salary comes after years of training and a lot of hard work.  It can take five to six years to qualify to become a lawyer in the UK.  With an hourly rate of anything from £100 to £800, this can be a very lucrative career. (source Unbiased.com).
Corporate and commercial solicitors can earn from £100k and upwards.
Your typical high street lawyer can earn up to around £50,000 per year. 
Local authority lawyers fall into the latter category.
However, the average salary of an employment lawyer in the UK is actually £32,500. Central London boasts the highest salary bracket at between £42,500 and £97,500, with £60,000 forming the average salary.
Most City firms are offering salaries between £40,000 and £50,000 to first-year trainees. These then increase over time to a healthy £70,000 to £130,000 annual salary. American firms with London offices tend to offer the highest salaries to their trainees.
How much does a newly qualified lawyer make?
The rate differs geographically with London offering the highest-paid rates.   Newly Qualified Lawyers in London can expect to earn around £46,000 per annum, rising to £49,000 during their second year.
NQ Lawyers outside of London can expect a lower salary of around £26,000 per year, rising in the second year to around £29,500.  
(Source https://www.thelawyer.com/trainee-newly-qualified-salaries-uk-law-firms/).
What does a lawyer actually do?
A lawyer is an individual who represents the law.  They draw up legal documents such as contracts, deeds, wills and lawsuits.  A lawyer is qualified to interpret laws and regulations and may specialise in different areas.
What skills does a lawyer need?
Strong organisational skills with people, paperwork and time.
Attention to detail – you'll be researching and referring to facts.
Interpersonal skills –  you'll be dealing with people in difficult situations and you'll need to remain unbiased, calm and focused.
What GCSE qualifications would you need to be a lawyer?
It's extremely competitive so you'll need the highest grades possible in at least Maths, English and perhaps a language or science course.  
You will also benefit from taking a subject such as History, which shows good research and fact-finding skills.  The key is demonstrating that you have critical research and thinking skills.
What about A-Levels?
Legal work is extremely challenging and competitive, so you'll benefit from choosing A-Levels that demonstrate strong skills.  Computer Science, History or Maths will all involve research, analysis and communication.  It's worth checking out University requirements before you choose your A-Levels if you are serious about this route.
How to gain legal experience.
Having some legal experience will really help your University application. Try to organise some informal law work experience with high street legal firms before going to university.  This could be a couple of weeks spent shadowing a solicitor and carrying out general office duties. 
Placements like this, arranged independently, look good on applications for law degrees. It shows you can be independent and self-motivated. Other ways of gaining useful experience include court marshalling (sitting with a judge for a few days) and getting involved in your university's law or debating society.
What qualifications do I need to become a lawyer?
To study law at university you may be asked to take an aptitude test such as the National Admissions Test for Law (LNAT). It can take up to six years to become a lawyer, which we look at further on including different courses and apprenticeship routes.
Becoming a lawyer via the University route requires you to complete a qualifying law degree (LLB) first. You'll then need to take the Solicitors Qualifying Examination (SQE), which is set to replace the Graduate Diploma in Law (GDL) and Legal Practice Course (LPC) for all new entrants in September 2021.
Those who studied an unrelated subject at undergraduate level will need to embark on a SQE preparation course before sitting the exams. 
The next step is to complete two years of qualifying legal work experience, which can include a training contract, before passing the Solicitors Regulation Authority (SRA) character and suitability requirements.  Only then can you apply for admission to the roll of solicitors.
Is there a Solicitor Apprenticeship?
Yes – It takes six years to complete as a Solicitor Apprentice and is aimed at A-level graduates, paralegals and chartered legal executives. Find out more about law apprenticeships.  
You'll receive a starting salary of around £16,000 which will increase throughout your term.
What does it cost to become a Lawyer?
While tuition fees in the U.K. vary widely, the average for a Master's programme ranges from £6,000 to £10,000 per year, while those for Bachelor's degrees can be anywhere between £4,000 to £18,000.
Typical University fees vary enormously:
University of West London, Master's Degree in Legal Practice for £3,700 per year.
London School of Economics and Political Science, Masters in Laws for £18,251 per year.
Find out more about tuition fees in the U.K. 
Need to Know – 3 things you need to know.
Can I qualify without a degree?
It is possible to qualify without a degree.  There are other courses that are taken such as the Chartered Institute of Legal Executives (CILEX), then go on to qualify as a solicitor by undertaking the Legal Practice Course.
Where can I find out about law jobs in the UK?
https://www.allaboutlaw.co.uk/jobs
Scholarships and grants for Law students in London
Some of the universities such as King's College, University College London organise their own scholarship programmes, including for their Law degree programmes.  It's best to contact them directly for information.
To find out more about courses and Law Application fees visit: