Fancy a career change as a paramedic?
Working on the front line for the NHS can be extremely rewarding and challenging. It's a tough job, both physically and emotionally. But how much do paramedics get paid working for the NHS in the UK? And what are the routes to becoming a paramedic?
Working as paramedic for the health service can offer a fairly high salary – up to £35,000. But you'll need a wealth of experience and skills to secure a high-end paramedic salary. There are different routes to this career – which we will touch on further down.
First, let's look at the role of a paramedic.
We're all familiar with paramedics – a vital part of the NHS. Your main aim is treat minor injuries and minor illnesses on members of the public. You may treat patients in their home, at a public event or in a road traffic incident. Often, you'll be first on the scene to offer a sense of calm and treat the patient to stabilise their condition. Patients may stay at home once you have treated them or be transferred to a hospital.
In November 2018, there were 27,210 paramedics registered with the Health and Care Professions Council.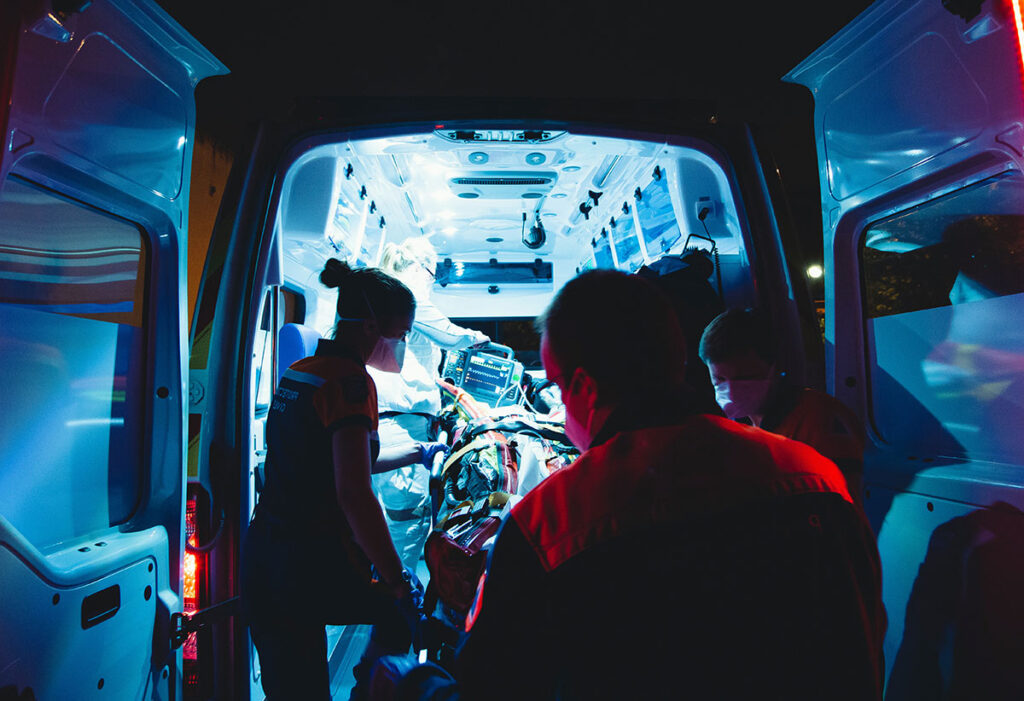 What does the job of an ambulance paramedic involve?
The job of a paramedic is extremely varied. You could find yourself being stationed at a big public event to offer first-aid to people, perhaps someone has overdosed on drinks or drugs. You may respond to 999 calls to help someone at home who has fallen or helping people involved in a car accident.
You could be helping people within their workplace who have had an accident. As a paramedic, you will be trained to use specific equipment and will have knowledge of over 60 drugs to help in an emergency situation. You could be:
Working alongside fire services in a road traffic accident.
Delivering babies and helping women in labour.
Resuscitating patients using equipment such as a defibrillator.
There will also be an element of paperwork to complete so good organisational skills are essential.
Some aspects to consider – the hours are long and could be unsociable. You could be working 12-hour shifts over 38 hours per week. The long hours may affect your social life and relationships.
Although rare, you might encounter abuse from people, the uniform does not prevent this and could find yourself re-living tragic situations you have dealt with, such as losing the life of a young child.
But you could also find yourself saving the life of someone having a heart attack, safely delivering a new baby into the world or saving a limb that could be potentially lost in a car accident. It's incredibly rewarding and no two days are the same.
Interested? Read on to find out the different routes to this rewarding career within the NHS.
So, how do I become a paramedic?
If you have decided to have a career change and work within health care, there are different options to work within the ambulance service in England.
These include –
Becoming a student on a university course, which you may need to fund.
Training as an apprenticeship and earn a salary while you learn.
Lower entry training within the NHS, such as working within a 999 call centre, and then working towards this role.
It is worth looking on line to view the jobs available in the NHS, and registering with recruitment companies within the health care field.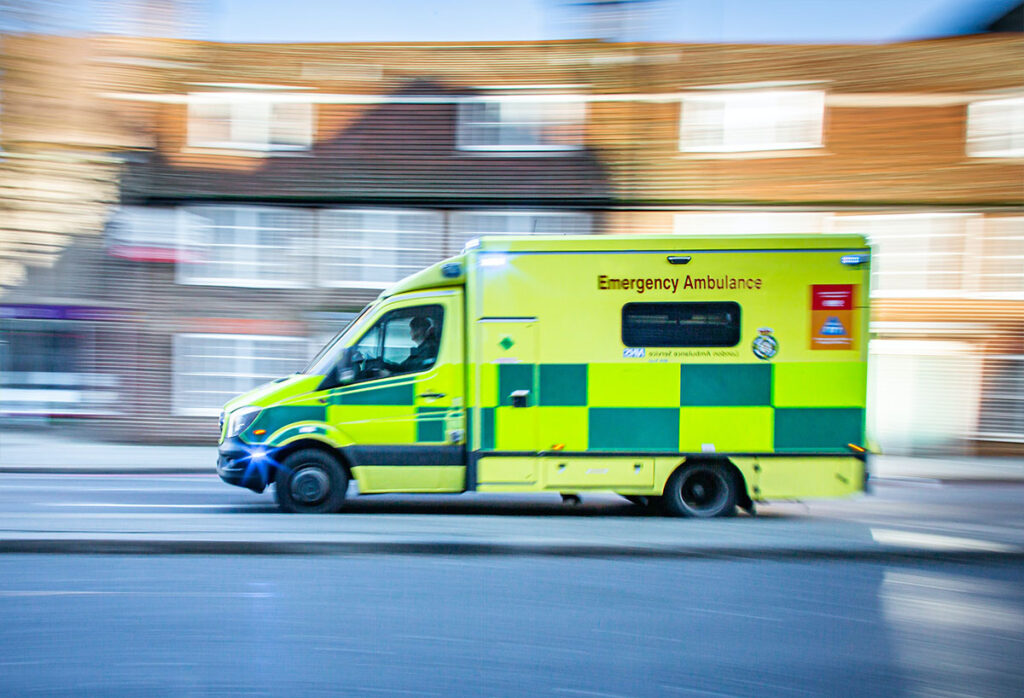 How long does it take to become a paramedic?
Depending on the route you take, it can take 2-4 years to train to become a paramedic in the UK.
You could study either a full-time or part-time course within paramedic science. Very often, funding is available to study paramedic science so it is worth registering your interest in this career path and talking to other people who are working for the NHS.
How Much Do Paramedics Get Paid?
According to Payscale.com, the basic entry-level paramedic can start to earn around £23k-£24k which can build to around £35k after additional years of service and training. As a vocation, this career offers lots of job prospects.
An entry-level paramedic with less than one year's experience can expect to earn around £24,000 per year.
Higher salaries for paramedics are found in larger cities, such as London and Manchester. Paramedic salaries are the lowest in Scotland. However, there are still great career paths to follow and you could be offered jobs elsewhere in the country. Your annual salary could increase to around £35,000 per annum after 2-4 years of experience and further training.
As a paramedic, you will always be learning. No two days are the same, so you'll continue to stretch your skills and build on your experience. Over 2-3 years you could further your career as a paramedic and progress to one of the following:
a team leader
a specialist paramedic
an emergency care practitioner
You could also move into operations management, education and training or research, or train to work in other areas of healthcare such as nursing or an ambulance driver or search and rescue.
What else do I need to know?
Additional skills include patience, clear thinking skills, patient confidentiality and additional experience – such as volunteering experience with someone like St John's Ambulance; working within a nursing home or possessing a First Aid Certificate.
The impact of what you deal with can stay with you. You will be the emergency responder and may be challenged by different situations which could be traumatic for you. The good news is there is more help for emergency services and NHS staff now – such as counsellors and peer support.
Is it for me?
You'll need a mixed bag of skills for working in health care:
Compassion – understanding how your patients and their friends/relatives are feeling within a stressful situation.
Adaptable – to working with different people and situations, you'll need to keep calm in various situations.
Communication skills -both with patients and your colleagues, you will need to communicate to staff, reassure patients and listen to their concerns.
Humour – many staff members use a light sense of humour, to help lighten the mood and offer confidence in handling the situation.
OK, How do I find a job as a paramedic?
There are many routes to becoming a paramedic for the National Health Service. The main ways of becoming a paramedic for the NHS include:
Make sure you sign-up for job alerts to become a paramedic and register your interest. You can also register to join an apprenticeship to become a paramedic, so you are training on the job and earning a salary.
There's no denying working as a paramedic is a very demanding job. Paramedics are regulated by the Health and Care Professions Council (HCPC). The HCPC sets standards for professional education, training and practice. The HCPC also regulates 14 other Allied Health Professionals and run a list of verified training courses.
Read more in this series of articles; we also write on how much do teachers get paid and how much do midwives get paid.
For more information visit:
There are courses offered online to become a paramedic but do check the authenticity of the courses and that they would be accepted for further training.