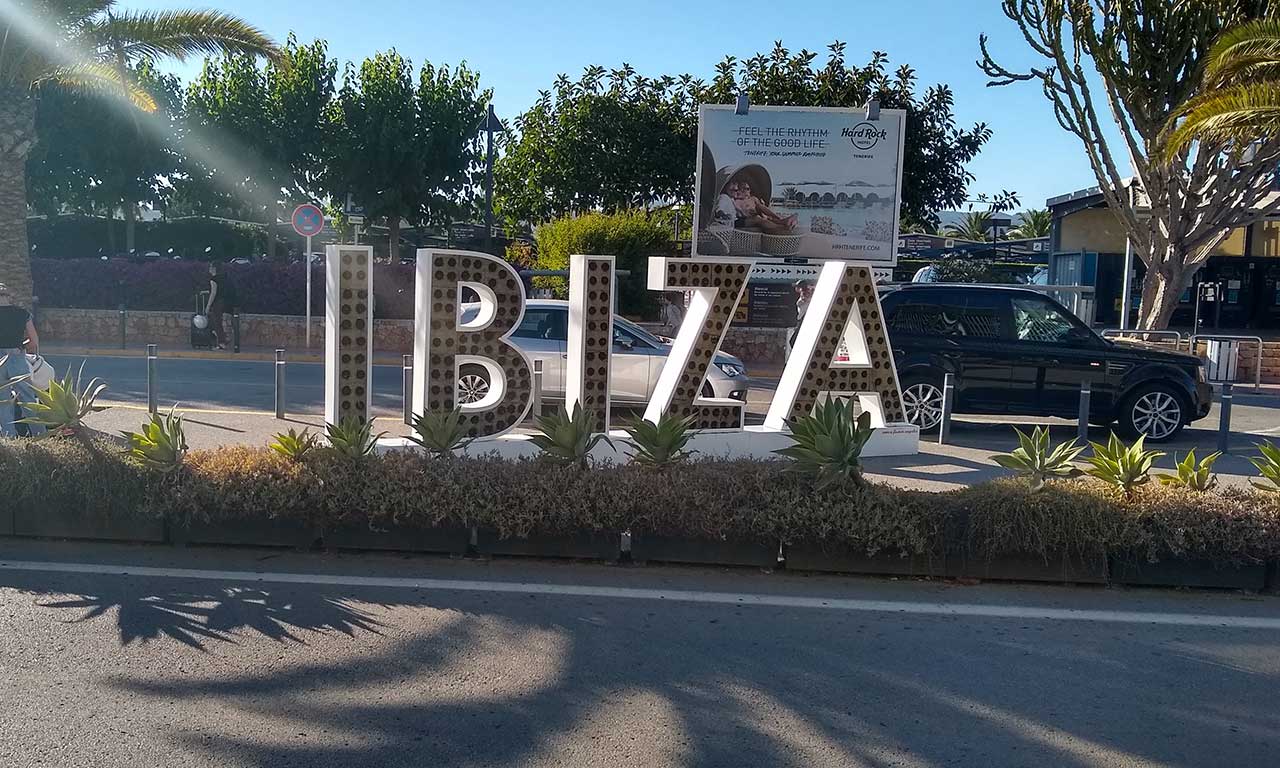 Is It Safe to Travel to Spain During the Covid-19 Pandemic?
The information in this article was correct at the time of publication (July 2020).
We just got back from Ibiza last week. Having booked our holiday as early as January 2020, we had a long time thinking that it wasn't going ahead.
But sure enough, Foreign Office advice changed on the 4th of July and we managed to get away. But what was it like being on holiday during the first global pandemic in over a century?
Departure
Our departure date was Sunday the 5th July from Prestwick Airport. Incidentally the only patch of the UK that Elvis Presley ever set foot on. He stopped off here on his return from his army service in Germany in 1960. But I digress.
We parked our car in Car Park B and had to walk 200 or so yards to the airport building. It was pouring. And we got drenched. Soaked through. Roll on Ibiza we all thought.
On entering the airport building, we realised that we were the first ones there. There were two desks open and only the five of us in the whole check-in area. Quite a strange experience but better than waiting in a long queue nonetheless.
Bags
So bags checked in, we made for the departure lounge. Everything was shut. I looked forlornly at the Graceland bar as we walked over to security.
Once through security, we discovered that everything was shut in the departure lounge also. No WH Smith, so no puzzle books for the kids or mags for mum and dad. So we had the best part of 2 hours waiting in our damp clothes for taking off.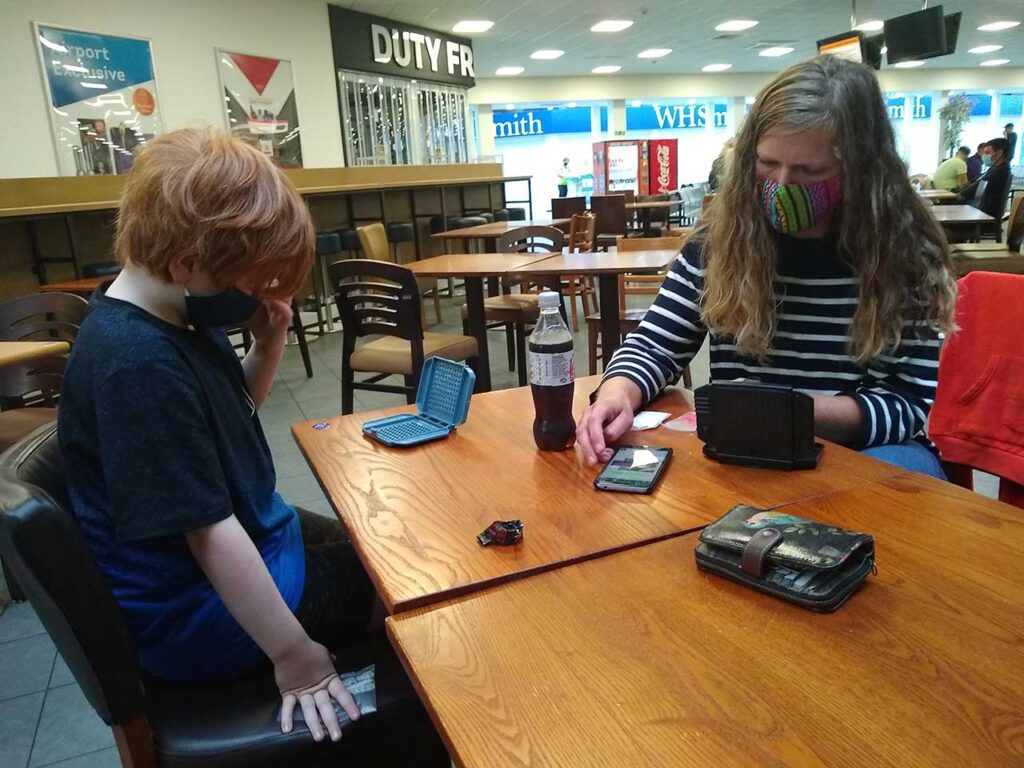 On the plane
Once on the plane, masks were mandatory. We also discovered, that after being asked by Ryan Air to pay to book our seat numbers, that the plane was only half full.
Thanks, Ryan Air. £44 well spent. Not! The flight took off on time and was reasonably uneventful. My only annoyance was the noisy bunch of youths a few rows in front of us who wouldn't shut up. Bloody kids!
Arrival
On arrival, we experienced, of course, one of the best parts of the holiday that is when the hot Spanish air hits you when you egress the plane. (I learned that word from Glasgow Airport hero and terrorist fighter John Smeaton.)
We got through customs quickly at the head of the queue and had to fill out a few forms and went to pick up our luggage.
You can find information on how to fill out the form here. Incidentally, you will need a separate form for every member of your party, including children.
There was so little luggage that the carousel wasn't even moving. There were just a dozen or so suitcases lying on the weirdly stationery luggage carousel.
Taxi
Once outside we got two taxis nice and quickly. There's a limit of three persons per taxi as no one is permitted to sit in front alongside the driver. Again face masks were mandatory for the quick trip to the hotel.
Check-in
At the hotel itself, facemasks were de rigueur in the hotel foyer and hotel shop. On arrival, we were initially slightly apprehensive about the measures in place. In the dining hall, your temperature was taken on entry and you were directed to take a squirt of hand sanitiser.
Cooks stood at the buffet with masks on and loaded your plate for you. Masks were also mandatory for guests when at the buffet. Although there were floor markings stating a 1.5 metre distance whilst queuing for the buffet, nobody was paying any attention to this and queueing was normal.
The staff did not seem interested in enforcing this measure. At first, we were slightly perturbed, but after a couple of days, we more or less forgot about it.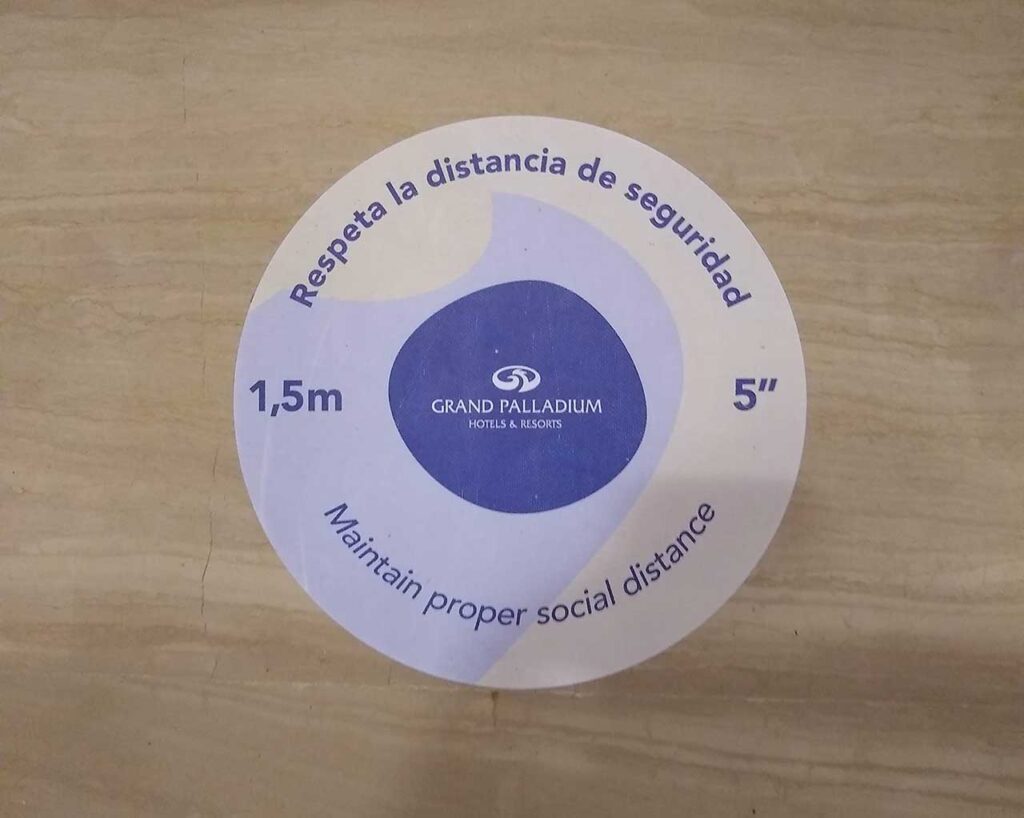 Throughout the rest of the hotel, things were more normal. At the pool, there were no masks and guests enjoyed swimming and sunbathing as per usual. There appeared to be no social distancing measures in place.
Likewise, at the hotel bar, masks were not required (the bar could be accessed from outside). Although staff wore masks at all times. The cleaning staff also wore masks at all times.
Away from the hotel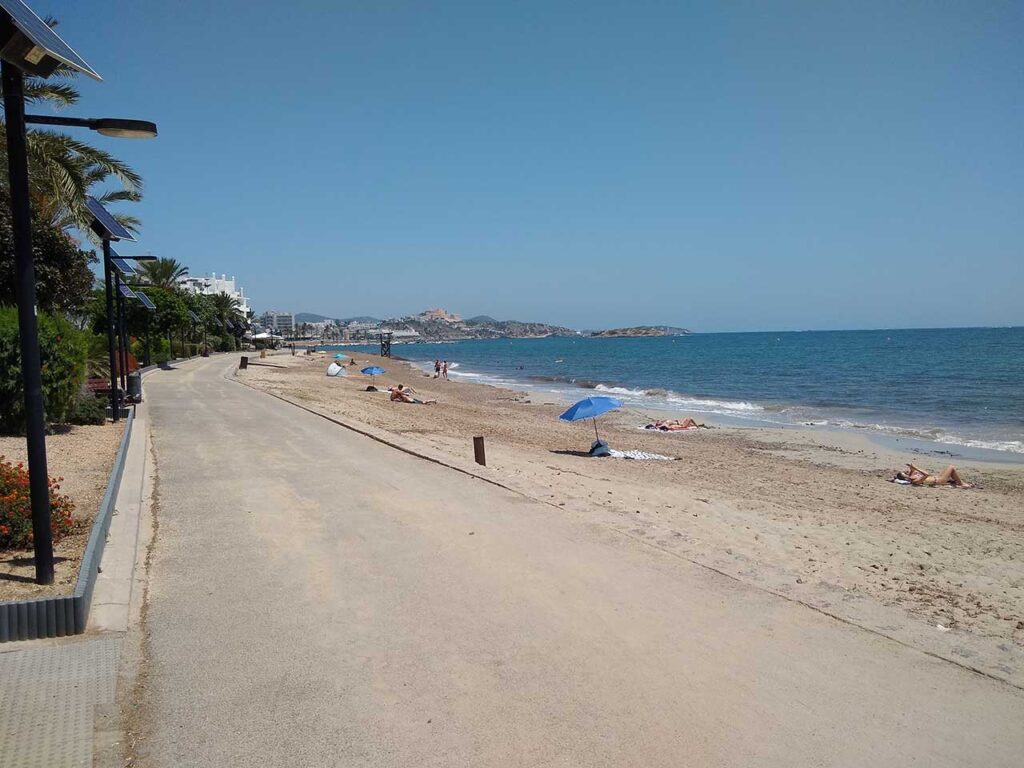 On one day I took a long walk along Playa d'en Bossa beach to see how things were. The beach was quieter than I remembered it although there were still a substantial amount of people swimming and sunbathing. More or less no masks were in evidence.
It was a different story on the main strip though. It was practically empty. The only shops open were chemists, tobacconists, and the occasional bar. And it looked like the only bar patrons were the locals.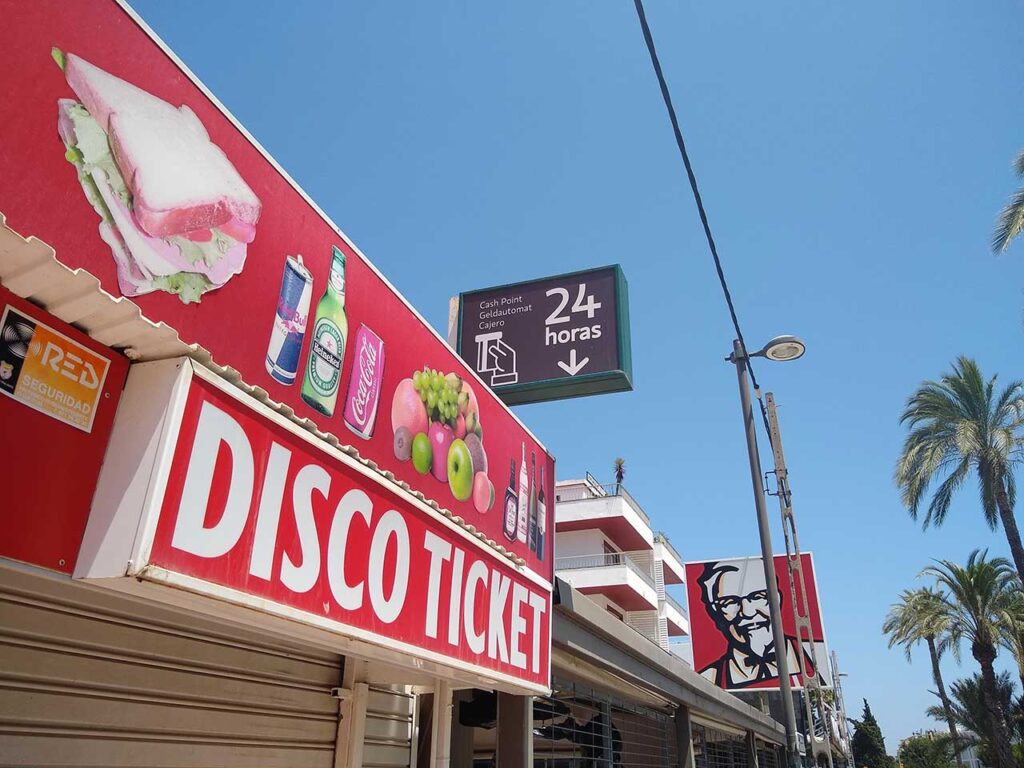 From what I could see, more or less every other hotel was shut.
I even took a wander down to an apartment building that we had stayed at when we first visited Ibiza 20 years ago. Sure enough, it was shut too.
All in all, a strange experience.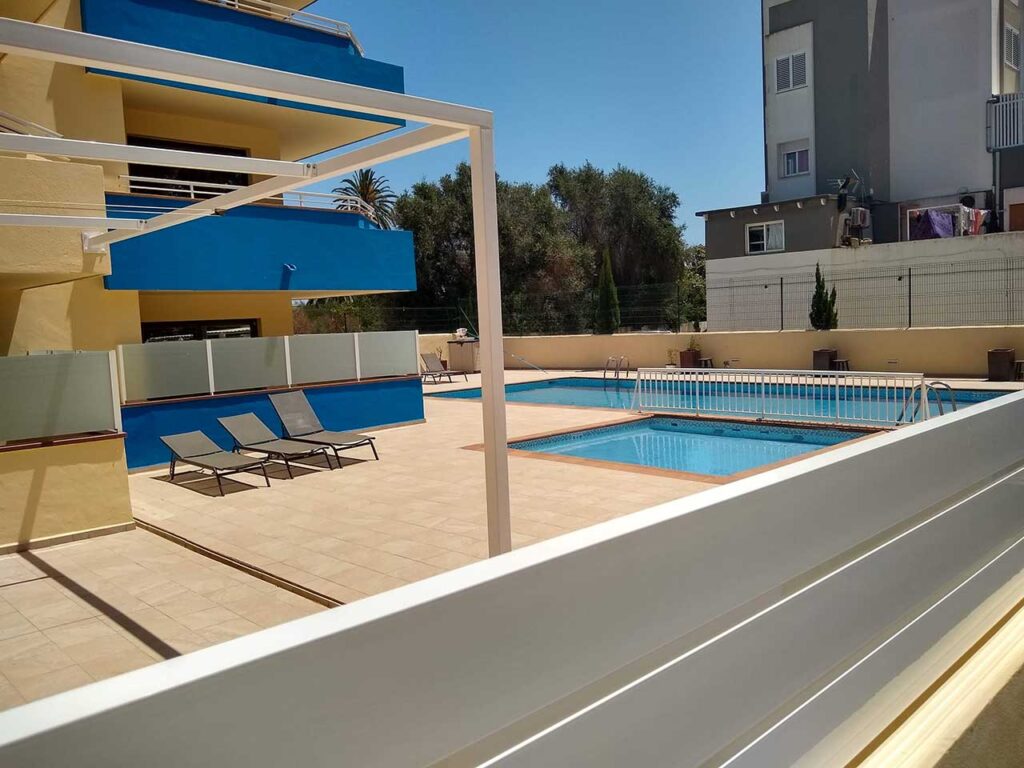 Reading the news stories when we were there, there was talk of British tourists turning up at hotels only to find them shut and having to spend nights sleeping on the beach.
We were lucky, I don't have to tell you. And as far as I know, if anything were to be cancelled, we would have got a refund no problem as we booked a package holiday and were fully covered by ABTA.
Going forward
Slowly but surely, holiday firms seem to be adapting to the ongoing crisis.
Travel insurance firms are starting to offer cover for Covid-19 related incidents, but it's very much a developing situation.
For us, going on holiday was a risk. But we knew the risks and thought it was worth a chance.
One of the main things in our favour was that we were both furloughed so a quarantine wouldn't have impacted working commitments.
If you are thinking of going on holiday, you have to weigh up the risks and decide if you think it's worth a chance for you and your family.
This is far from over and we're going to be living with Covid-19 and its inconveniences for the foreseeable future.