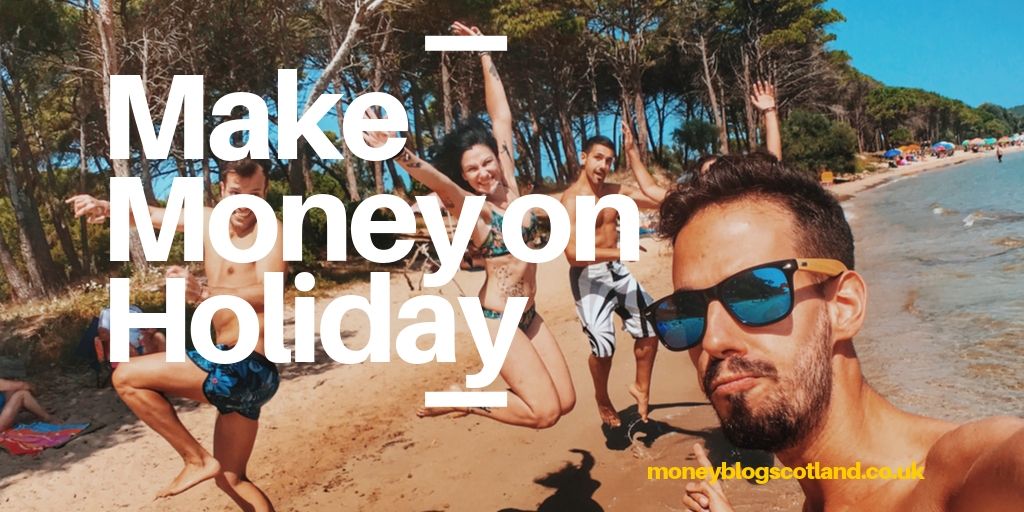 6 Ways To Make Extra Money While On Holiday
Nothing beats leaving everything behind to enjoy a well-deserved holiday — a perfect opportunity to enjoy yourself and recharge.
But while holidays can be soul nurturing, they can take a toll on our finances.
Even a relatively cheap holiday can end up costing a small fortune, travel insurance and add-ons all cost more, and there are always some unexpected expenses that are hard to account for.
With that in mind, here are a few ideas as to how you can make money while on holiday.
1. Rent out your home
Without a doubt, the easiest way to help fund your trip or make money while you are away. List your house out to rent, or you can even engage in house-swapping, where you stay at someone else's home at no cost while they stay in yours.
Some popular sites you can list your house on are airbnb.com or homeaway.co.uk.
For house swapping, visit www.lovehomeswap.com.
If you decide to rent out your house, be wary of the different legal requirements and obligations that this requires in your country or city.
2. Freelance Writing
You may already be making money like this, and there is no reason why you should stop while on holiday. Work out a balanced schedule that allows you to put in a few hours every day. And of course, try not to take on too much, remember, you are still on holiday!
To find freelancing work, I would personally recommend signing up on Upwork.com or Freelancer.com.
3. Photography
That's right; you can make money with your pictures too! Many stock photo sites will pay you royalties on photos you upload whenever there is a download. Holiday destinations offer the perfect opportunity to find some stunning locations and take some awesome pictures. You will need a good camera (preferably a DSLR) in order to take high resolution, high-quality photos.
Shutterstock.com and Istock.com are great places to get started.
4. Cosign
Holidays are also great opportunities to go shopping and purchase goods that might not be available at home.
CoSign allows you to buy and recommend your favourite products directly from your social media accounts. According to their website, you can connect with leading brands in one tap, effectively selling products to your social media followers.
It works when you upload the image of you wearing or using the product to your social media accounts such as Facebook Twitter or Instagram. You then tag the brand or retailer and add the corresponding price. 
Whenever someone buys the product through your link, you will get a commission.
This is an excellent way of making money, especially if you already have an established online presence.
5. Become a tour guide with Vayable
Sounds far fetched, I know, but again, thanks to the internet it has become increasingly easy to do stuff like this.
If you have unique knowledge, information or access to a particular area, where tourists are plentiful, then you could be a tourist guide. According to their website, thousands of tourists visit Vayable every day looking for unique experiences to enjoy while on holiday.
All you need to do is advertise your services on Vayable and make anywhere from £30 to £200 for a single tour.
Vayable claim to provide their guides with marketing toolkits, training, and online tools to help you along the way.
6. Perform on the road
Are you a talented performer, such as a singer, comedian, or dancer? If this is the case, you can earn money by performing in front of a live audience. Performing on a cruise ship, for example, can make you hundreds of pounds per gig, plus you will receive free room and food, and the chance to see some of the most exotic destinations in the world. You can find gigs on sites like Proship.
Conclusion
It doesn't make a difference where you are, and you can always do something to help your bottom line. You have to be savvy. Make the most of your assets, like your house, and your skills to guarantee yourself an affordable holiday. Don't forget, if you are taking your phone away and have reasonably priced data, check out this post on Apps To Make Money (UK) for some great ideas.