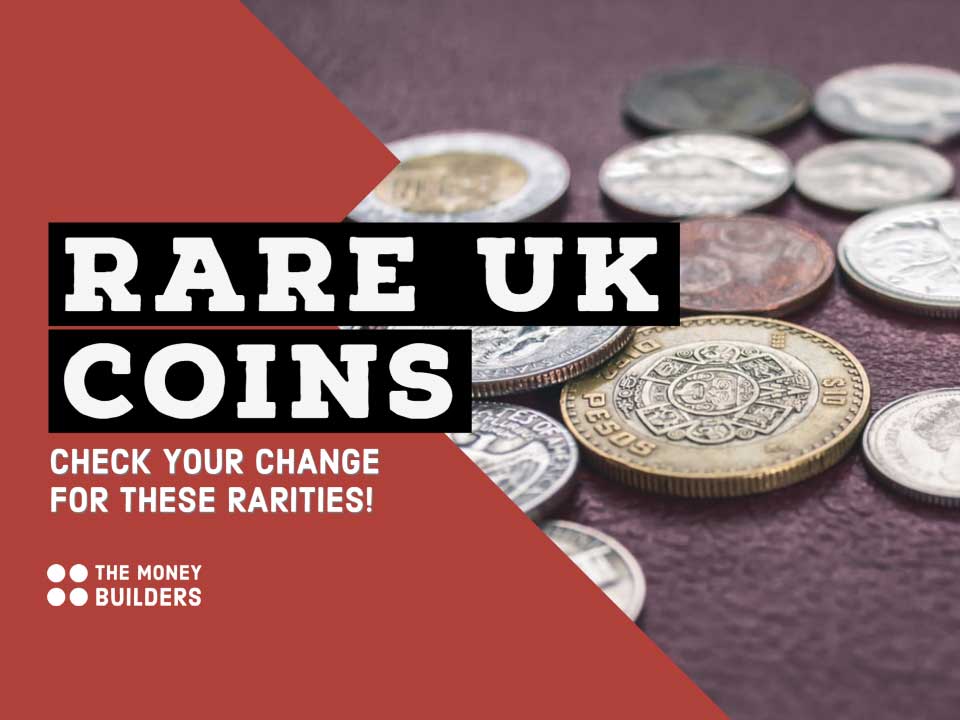 Collecting rare coins is a fairly low-cost hobby that could inject a cash boost to your savings pot. You could literally be sitting on hundreds of pounds of rare UK coins. At the time of writing, there are 59 rare 50p coins in circulation in the UK, which are worth up to £3,200 each.
This age-old hobby could also lead to some interesting historical findings and events from times gone by such as during The World War or as far back as Medieval times or America's Gold Rush. You may well have some extra time on your hands at the moment so why not sift through your spare change and see what you can find.
Some key sought after coins include a Kew Gardens 50p from 2009 which you could sell it online for around £77. The £2 coin from 2002 XVII Commonwealth Games coin could fetch around £36 online; it shows an athletic figure holding a banner and the inscription XVII Commonwealth Games 2002.
How do you start?
You may decide to focus on a particular interest or period in history or build up a collection of rare UK coins from a theme such as James Bond or Beatrix Potter's Peter Rabbit. You may focus on a particular denomination, for example, the 50p piece. There are lots of interesting designs already in circulation, plus others you can buy. You won't make fast cash from commemorative coins – they are probably best regarded as a memento rather than an investment. But who's to know what the future holds.
If you do find a rare coin, look at the condition of the coin as this will also affect its value. The fewer scratches and marks it has, the more you're likely to get for it.
However, mistakes on the coin could be a good thing. Error coins are deemed the most valuable, and are sometimes worth thousands, as mistakes are really rare.
#1 / £2 coinGuy Fawkes Coin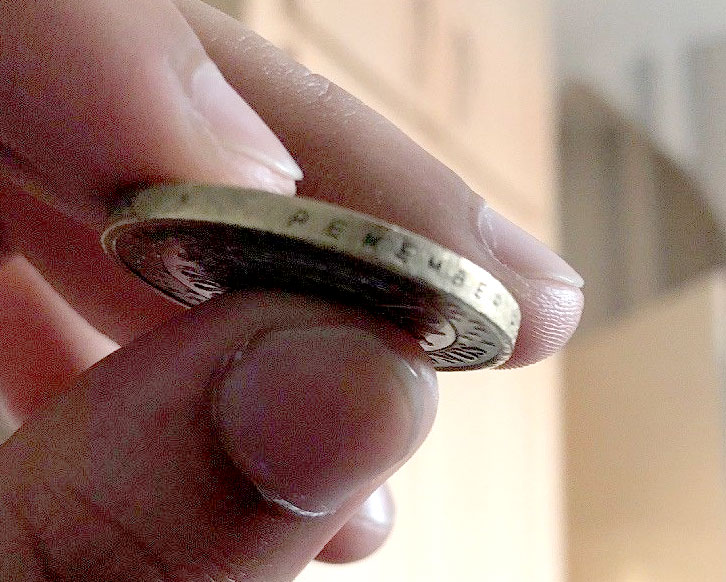 Another famous one is the rare £2 coin issued to commemorate Guy Fawkes. Instead of "Remember, Remember the Fifth of November" on the edge, some were produced saying "Pemember, Pemember the Fifth of November". Accordingly, this makes it now one of the rarest coins in the UK and is a perfect example of a rare £2 error coin.
Value: £150 on eBay at time of writing
---
#2 / 2015 Inverted Effigy Britannia £2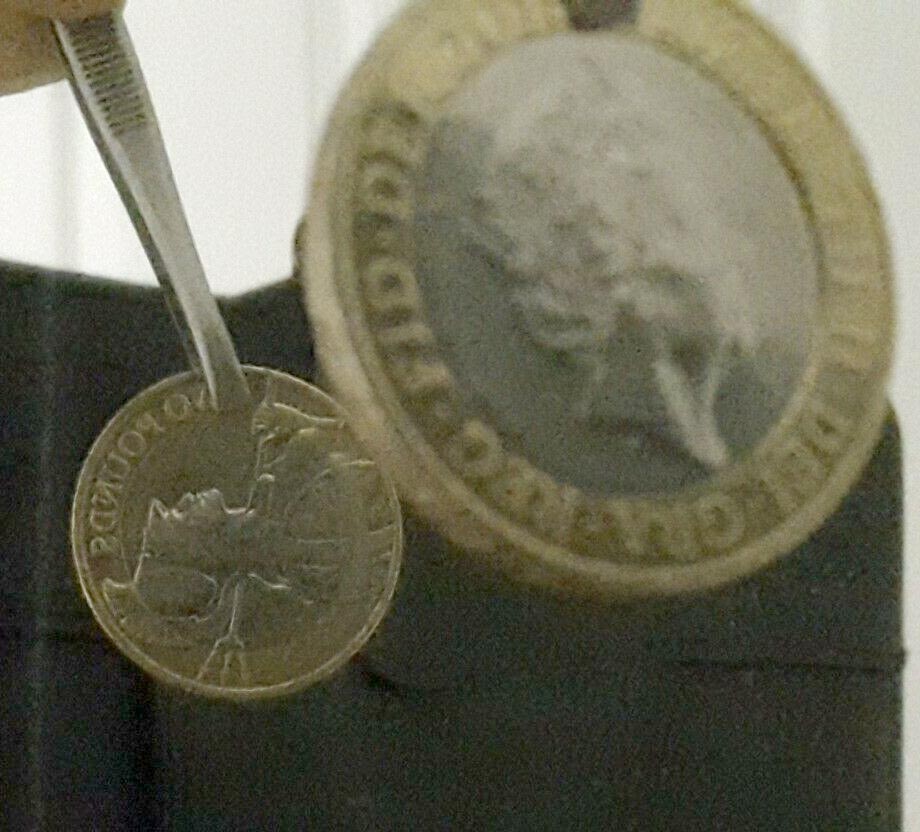 This £2 coin was minted in 2015. One side features Britannia. However, the other side has wrongly been minted with the Queen's head upside down. It's not clear how many of these are in circulation.
Value: Currently available on eBay for £999
---
#3 / Bronze 20p error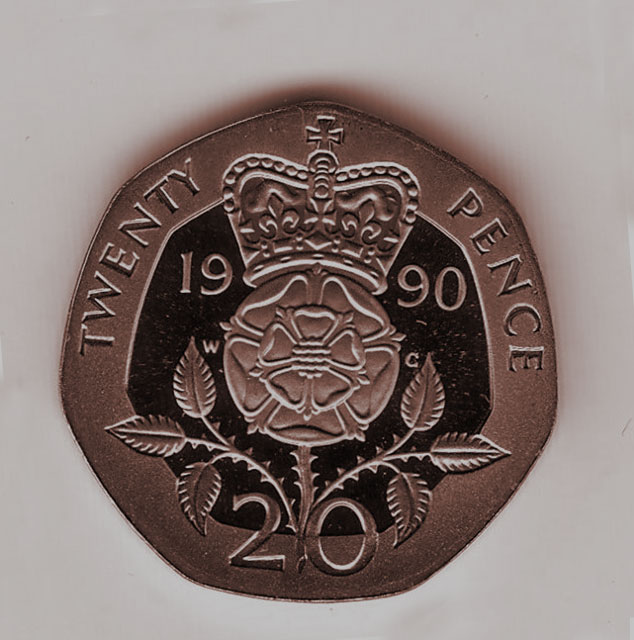 Normally silver, in 1990, a batch of 20p's were erroneously printed on the bronze normally used for 1 and 2 pence coins.
Value: These can fetch around £700.
---
#4 / Silver 2p error coin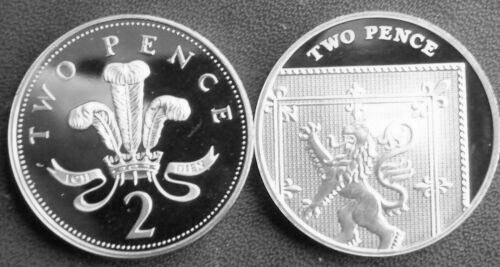 Only a handful of silver 2p coins have ever been spotted. Again this was the result of a minting error.
Value: Up to £1,350
---
#5 / Undated 20p mule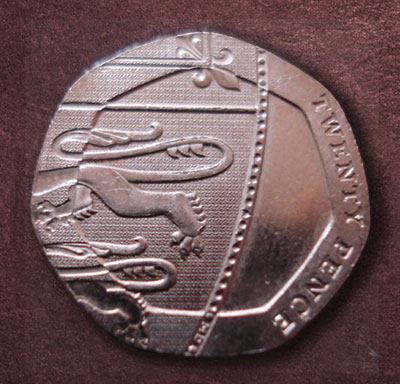 In 2008 an error in the minting process resulted in 20p coins being released without a date. These are now worth up to £90.
Value: Up to £90 on eBay
---
#6 / 50p Kew Gardens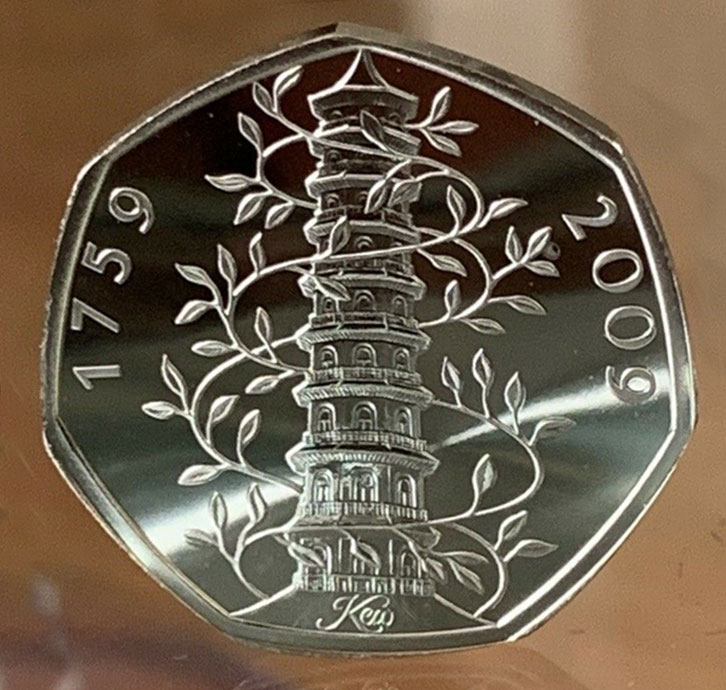 One of the rarest coins in circulation in the UK today, the Kew Gardens 50p was minted in 2009. Only 210,000 were ever released, so they are an extremely rare find. As such they are much sought after and prices can reach into the hundreds on eBay.
Value: Currently £75+ on eBay – but have gone for much more.
---
#7 / The £2 coin from 2002 XVII Commonwealth Games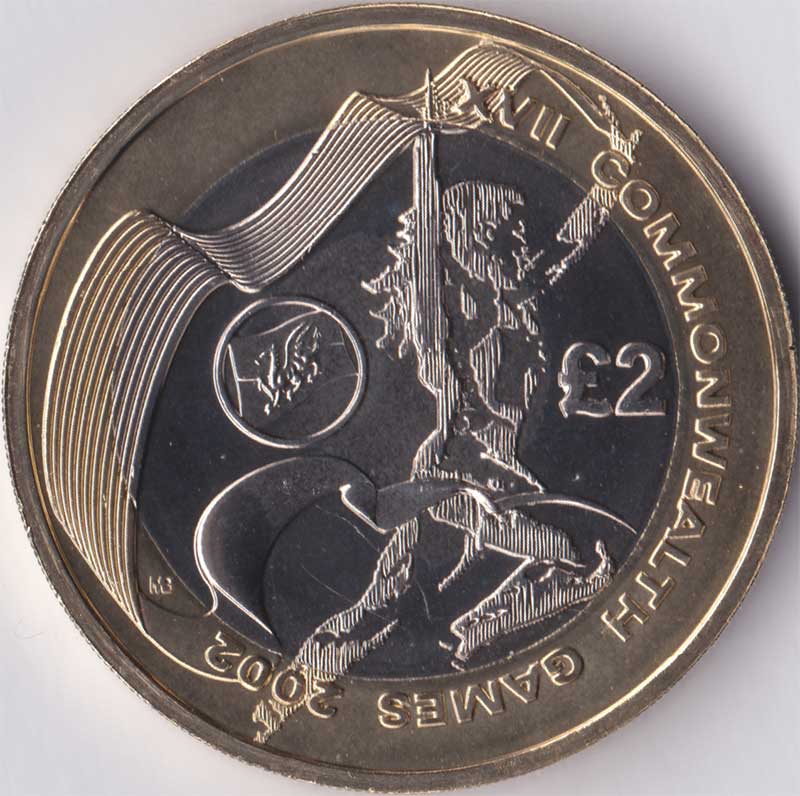 This sport-themed coin shows an athletic figure holding a banner and the inscription XVII Commonwealth Games 2002. There are variants featuring the flags of the home nations. This one has the Welsh flag.
Value: Could fetch around £36 online
---
#8 / 1992/93 UK EC Presidency 50p
With a mintage of just 109,000, these 50p coins are very rare and it's highly unlikely that you'll find one in your change. Their value has also increased since the Brexit vote.
Value: Spotted for £99 on eBay
---
#9 / The £2 1989 Claim of Right on the coin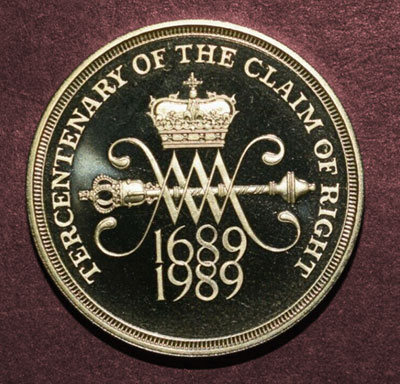 Minted to commemorate the three-hundred-year anniversary of the Declaration of Rights in 1989, there were only 381,400 produced. They are no longer in circulation.
Value: We spotted one of these on eBay for £1,000!
---
#10 / 2012 Olympic Swimmer 50p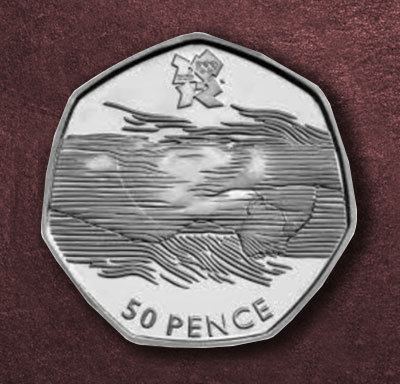 The original design which featured a swimmer's face being covered by waves (as seen above) was changed to a design where the face was clear. However, a certain quantity of the original design was still minted, and if you can find one, it could be worth quite a bit.
Value: Up to £1,000
---
Where can you sell them?
You may be surprised to learn there are hundreds of coin traders in the UK who can give a price for your coin. There are also coin fayres held around the country and coin auctions. The Royal Mint has plenty of guidance to point you in the right direction. The Scarcity Index found online can also give a good indication of the value of your coin. eBay is another source for selling valuable coins.
Rare UK Coins FAQs:
What is the most valuable coin in the UK?
1344 Edward 111 florin – also known as the Double Leopard this coin was introduced by King Edward 111 of England in 1344. Only three of these coins are known to exist, one of which was sold at auction in 2006 for £460,000. The coin originally had a value of 6 shillings and was aimed to be used all across Europe but was withdrawn only a few months later.
How do I know if my coins are worth something?
There are plenty of online index guides and apps which can give you an idea of the value of your coin. The first thing you will need to know is the date and origin of the coin and the condition of the coin. There are hundreds of coin collectors in the UK so it is worth ringing around to obtain at least three quotes. Coins that were never used are called uncirculated. Try the Scarcity Index or Change Checker (both online) to find out the value of your coin. The Royal Mint is also a good source of inspiration and guidance for beginners.
What is the rarest coin in the world?
The Double Eagle (1849) is valued at almost $20 million US dollars. This coin was minted in 1850 (even though it states 1849 on the coin) and was made to coincide with the start of the California gold rush. There is only one coin known to exist in the world.