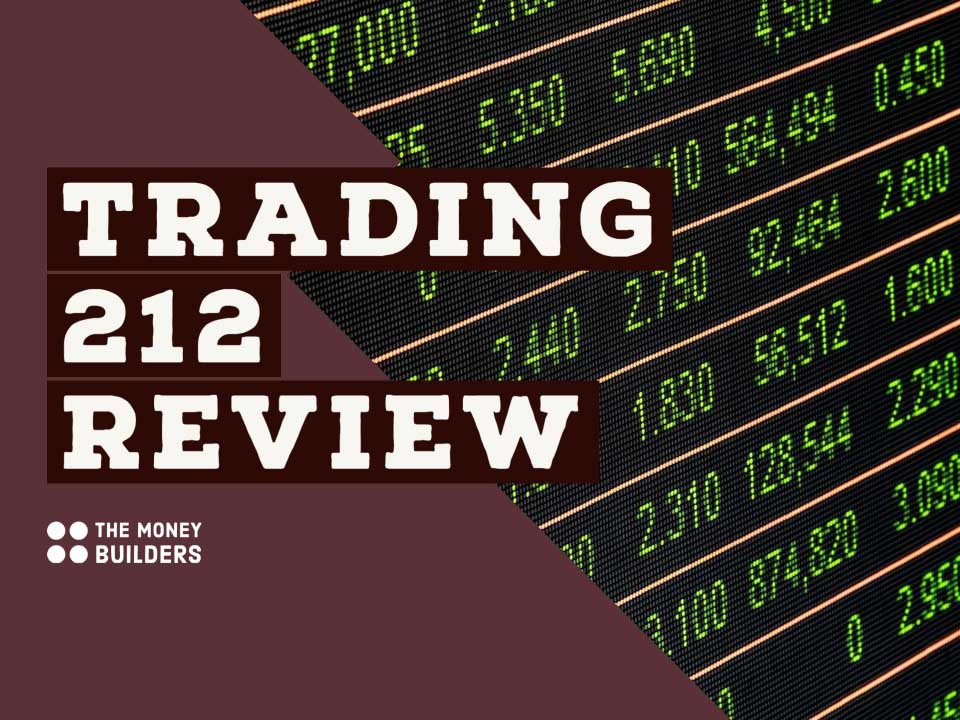 This is an impartial and unbiased review of the trading app Trading 212. This article may contain affiliate links which means I could get paid a commission if you click through and start investing using the Trading 212 app (you will receive a free share if you do this). The information and share prices were correct at the time of writing (December 15-16 2020).
It's been a month since I dipped my toes into the non-stop frenetic world of investment apps. So what is Trading 212 and how can it help you make some cash?
As you may have learned previously, I downloaded three apps initially to try them out. Trading 212, eToro and Plus 500.
Giving all of them a quick run-through, I felt most comfortable with Trading 212.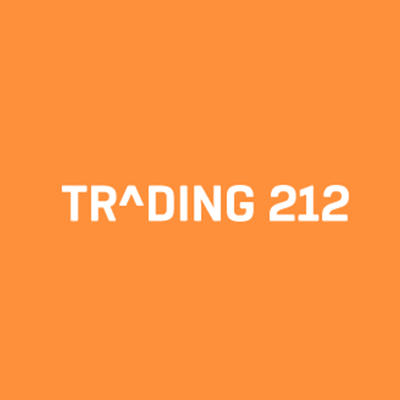 Into the bargain, Trading 212 allows you to start investing from as little as £1 and there's also a referral scheme where you and your referral partner each get a payment of £100 worth of shares when your partner makes a deposit. Although, I've yet to convince any friends to sign up. Read my original article here – it's called Best Investment Apps UK.
How Has It Been?
My first-week trading was fairly tumultuous.
I picked Tesla shares in both my real money account and my practice account.
As you may have seen in the news, the tech sector market has been all over the place and my account balance had something of a roller coaster ride.
My Tesla shares soared to over 10% profit in a matter of days, then after about a week, mysteriously vanished from my portfolio.
I'm still not sure what happened here. This occurred when the price crashed and my Tesla money was deposited back into my account as free funds.
The price has plummeted now to a loss of 8%.
Of course, this is all small beans when you consider the small sums I have in my account currently.
Trading 212 Demo Account
However, the practice account tells a cautionary tale. My Tesla shares here have lost a staggering £17,000 in less than a month. A great illustration surely of why anyone should diversify their portfolio.
In contrast, my Zoom shares have made over £9,000 of pretend money.
In all seriousness, this has been a great lesson and something of a baptism of fire in using trading apps and the general nature of stocks and shares investing.
The first week of my trading saw massive gains for Tesla and all tech stocks.
In fact, Tesla was streaming ahead and another stick I purchased, Beyond Meat was way down.
Incredibly there had been a 360-degree turnaround and Tesla is my worst performing stock with Beyond Meat way out in front with a return of 16%.
Again just to emphasize, there's nothing like actually getting stuck in and getting your fingers burned with something to teach you some real-life rules.
You can do all the reading and studying the form that you want.
But you need that real-life experience under your belt to really know what's what.
The great thing about these new investment apps is that there is a practice area where you can see how large sums of money would perform with your investment choices.
Trading 212 also has the added benefit that you can start off small as I did with a sum such as £25 and see how you go.
Setting Up An Investment Pie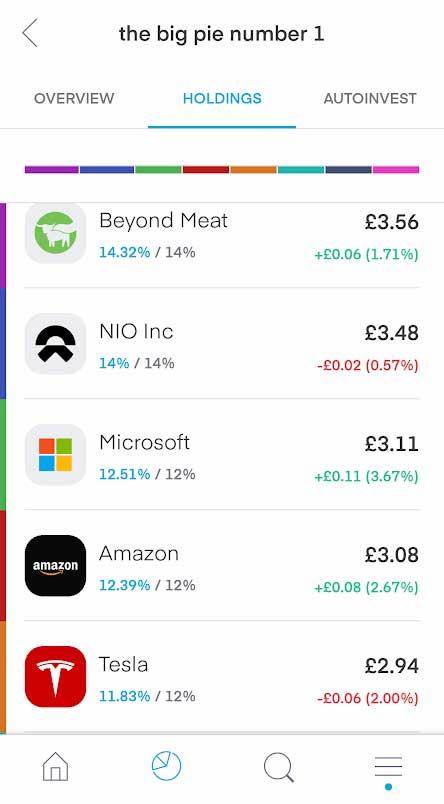 Ongoing I have used another feature of the app to set up what's called an investment pie.
With this feature, you can set up a portfolio of stocks and allocate the percentage of your regular investments to each stock.
I have selected 8 stocks for this particular pie. There is also a value projection, reinvestment options and a number of other features available.
This looks like a good way of proceeding and I have set up a monthly payment into this plan.
The investment projection stands at an impressive £24k from a £3k investment over 10 years, so I will obviously be following this closely.
All in all in really impressed with not just Trading 212, but the whole array of apps on offer today.
It's making investing so easy for anyone with a few pounds to spare.
Is Trading 212 Safe?
Do accounts lose money? Yes as is the very nature of real stocks and shares and investments, the value of your funds can go down as well as up, and if you are picking volatile stocks, you could lose a lot of money.
On the upside, this really is a first-class mobile app and trading platform. And as should be expected, Trading 212 are regulated by the Financial Conduct Authority which covers investors for up to £85,000 should they go out of business.
The minimum deposit of only £1 and the demo account are great features that I have utilised and should be a draw for any novices.
It's extremely easy to get up and running and start trading after your initial security checks.
Trading 212, like many of their competitors, also offer zero commission trading.
Do you use investment or trading apps? If so what's your preference and why? Comment below.
SIGN UP NOW AND GET A FREE SHARE (WORTH UP TO £100) →
---
Below is a first-hand Trading 212 review after I have been buying and selling shares and looking at the markets for four months. Let me also clearly state here that the shares and stocks that I pass comment on in this article are in no way a guide or financial advice in any way. If you require financial advice you can try unbiased.co.uk where you will find a list of financial advisers in your area.
How Have I Been Using Trading 212?
I've been enjoying using Trading 212. It's a great mobile app and it's really trying to lure in more users with a generous referral scheme. It also provides a surprisingly good technical analysis of each of the stocks on sale.
Platform trading isn't for everyone, for instance, if you have credit card debt or overdrafts, then it may be advisable to pay these down before stepping into the world of commission-free trading. I've enjoyed using the trading tools available on Trading 212 and if you are looking into using a trading app, I have provided reviews on some of the apps currently available to UK users here.
Alibaba
Trading 212 Balance £66.00 | Net Loss -£14.69 (18.20%)
Alibaba is basically the Chinese Amazon. So you can imagine what a massive operation it is, and also the growth potential that it has. In the past year, Alibaba's share price has increased by over 23% to just over $253. So obviously this is a growing concern that looked very attractive to me.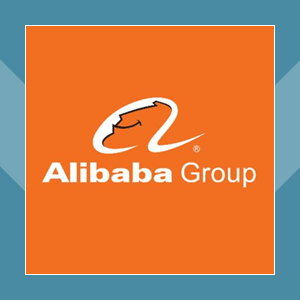 However, I seem to have invested at something of a peak at least for the time being. And my stock has fallen somewhat. Over the long term, I would really be very confident that Alibaba will be a great stock to own and I'm sure with regular deposits, they should be a surefire winner. At this moment in time, they're one of my biggest losers. But to put it into perspective, it's only been four months and I'm in this for the long haul.
What can sound more promising than the Chinese version of Amazon?
Alphabet Inc Class A
Trading 212 Balance £5.63 | Gain +£0.66 (13.28%)
Alphabet is Google's parent company, and the Class A shares are the daddy version. This covers Google Search, Google Ads, Commerce, Maps, YouTube, Google Cloud, Chrome, Play and more! SO a fairly robust and valuable stock.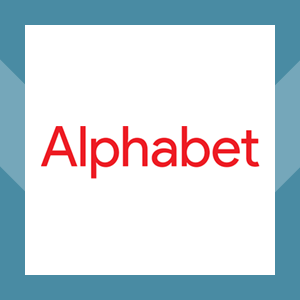 This is reflected in the share price – a massive $1,757 per share as I write. Not to mention the growth of over 30% in the last year alone. My own shares (all 0.0043 of them – luckily Trading 212 allows you to buy part shares) have shown a healthy growth of 13.28% should, I hope to be a reasonably safe bet with good returns over the coming years.
Alphabet Inc. Class C
Trading 212 Balance £16.69 | Gain +£0.96 (6.10%)
My Alphabet Class C shares have also shown a growth (albeit less than Class A's gains) of 6%.
Amazon
Trading 212 Balance £20.06 | Loss £0.51 (2.48%)
I've actually lost a bit on my Amazon shares – that's despite Amazon's share price growing an eye-watering 79% in just the last year. I guess I just started investing at its peak in July / August and missed the massive wave that investors would have enjoyed as lockdown kicked in and the whole world started ordering even more on Amazon (myself included).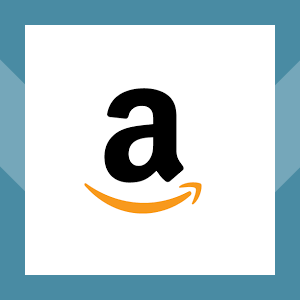 I guess that's the good thing about investing in a company like Amazon. You can be a shareholder and also contribute to the company's growth by buying from it and using its Prime subscription.
Yes I know we should all be trying to buy from our local shops instead of making Jeff Bezos even richer – but it's just so darned convenient.
This is another share that I can only see being a real valuable asset over the long term – especially with the sad decimation of the high street being accelerated even further by the Covid crisis.
Apple
Trading 212 Balance £8.52 | Gains £0.26 (3.15%)
Another household name and tech giant, Apple's share price is surprisingly low at $127 as I write. The past year has seen share price growth of a mind-boggling 84%. (Looks like I just missed the boat with the massive share prices of some stocks this year). I have seen relatively modest growth of just over 3% in the past few months myself.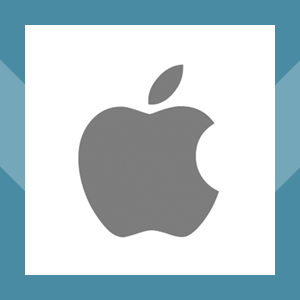 I should stop here just to mention how incredible growth of 3% would be per year in a savings account. You won't get anywhere near that in the current climate. And this 3% is just 4 months of growth.
Beyond Meat
Trading 212 Balance £34.34 | Loss -£7.36 (17.61%)
A bit of a wildcard choice this, Beyond Meat did show up in T212's handy 'Growth' section as far as I remember. Wanting to diversify my portfolio somewhat (after all – that's what the experts tell you to do), I decided to put some money into this stock.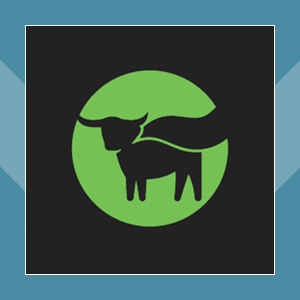 Beyond Meat, as the name might suggest, offers consumers a range of plant-based alternatives to meat. The range is categorised into Beyond Sausage, Beyond Burger, Beyond Chicken and…well you get the picture.
Its financial summary states that for the 26 weeks ended June 27th 2020 that Beyond Meat revenues increased by 96%.
Again I really can't help but think that I've missed the boat somewhat with some if not all of these stocks!
The past 3 months have been fairly volatile, with the company reaching its highest ever price in October (roundabout when I started investing) before tumbling to its present price. Again though, I'm hopeful that this will be a long term winner with vegetarianism and veganism becoming very popular around the globe. This is an American company and I haven't seen any of their products in the UK, but surely it's only a matter of time.
easyJet
Trading 212 Balance £16.50 | Gain +£0.53 (3.32%)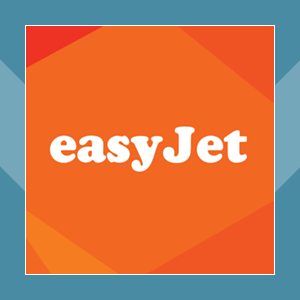 No doubt you will have heard of the budget airline EasyJet. These were actually free shares that I received as part of the referral programme. Unsurprisingly, easyJet's share price crashed last year – but only by 43%. My shares have in fact seen a slight increase of 3% and then some. It remains to be seen what 2021 will have in store for the travel sector, but here's hoping that the vaccine rollout will encourage holidaymakers to start booking flights and summer breaks again.
General Electric
Trading 212 Balance £16.50 | Gain +£1.00 (6.45%)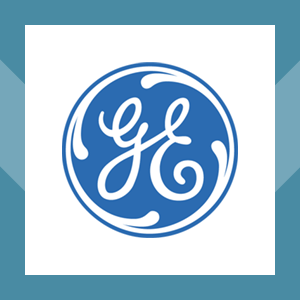 General Electric is not a company I would have gone for, and these shares were again gifted to me as part of the referral programme. GE's price crashed last year in line with the Covid crisis but the past few months have seen a strong rally resulting in a net loss of 2.20% over the past twelve months. In fact, in the past 4 years, GE's share price has dropped from over $30 to the current $11.10. So I'm going to hold on to these in the hope that GE can retain some of its value.
Microsoft
Trading 212 Balance £15.99 | Gain +£0.13 (0.81%)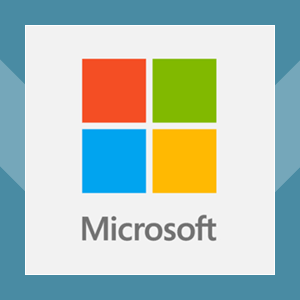 Microsoft's gains over the past year have amounted to 38%. The past 6 months, however, have been fairly flat after an initial leap around the time of the start of the covid crisis. I've made modest losses of under 1%, but I think I will continue to invest in Bill Gates and co. Again it's a company whose product I use every day. I think it was Warren Buffet who said 'Invest in what you know', and I do know a fair bit about Microsoft.
Nike
Trading 212 Balance £17.58 | Gain +0.49 (2.87%)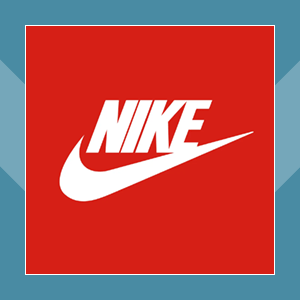 I think it was the Motley Fool podcast where I heard that of all the big sportswear brands, Nike was investing the most in technology in terms of apps, such as mobile fitness apps (as far as I remember). So when I saw their name on the app I decided to throw a few quid their way. Again there has been modest growth. One to keep an eye on.
NIO Inc
Trading 212 Balance £145.17 | Gain +£32.12 (28.41%)
Now to the meat of the matter. NIO has made me the most money – and in just four months I've seen gains of 28%.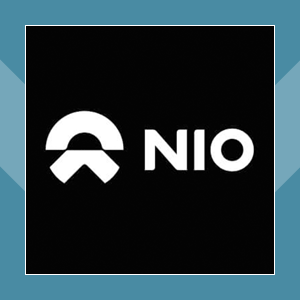 NIO is a Chinese car manufacturer. But they don't manufacture any old cars. They design, engineer and sell electric vehicles. According to their bio, they also make smart and connected electric vehicles with next-generation technologies AND artificial intelligence. So if they can make a go of this, this could really be big! In all seriousness, electric vehicles are going to be massive, in fact, we'll all probably be driving them in ten years or less.
NIO's share price has, in the past year, been going upwards to say the lease. IN the past 12 months, their share price has soared by…wait for it…1,700%. That is not a misprint, one thousand seven hundred per cent. It peaked at the tail end of November and has been dropping since. However, as a long term stock, this is the one that I am pinning my hopes on the most.
Peloton Interactive
Trading 212 Balance £4.96 | Loss -£0.04 (0.80%)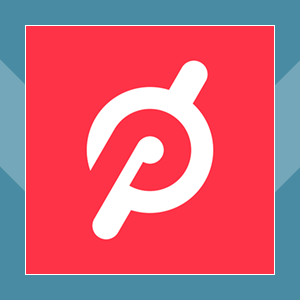 You've probably seen the Peloton adverts on TV. They specialise in interactive fitness platforms. For example, you can race against friends on a home cycling set-up from the comfort of your own home. Unsurprisingly, they too have seen a big jump in share price in the last year with gyms closed. Their share price has rocketed over 300% since last year, peaking in October since when it has fallen slightly.
Pinterest
Trading 212 Balance £33.57 | Gain +£3.90 (13.00%)
Pinterest is an interesting one. It's not one of the premier league social networks like Facebook or Twitter, but it operates within its own specific niche where it has its own band of dedicated followers.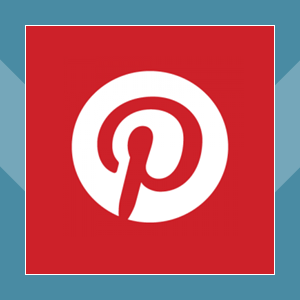 And if you're in the blogosphere like me, you'll know that it is extremely popular with bloggers, who devote a lot of time and energy to it. Unfairly still thought of as only for those interested in interior design, big brands such as Sainsbury's have started running some seriously big campaigns on this platform recently. And I'll be interested to see where this goes over the next few years. Last year Pinterest's share price grew 286%, and I have seen strong growth of 13% in a relatively short space of time.
SmileDirectClub
Trading 212 Balance £8.39 | Gain +£1.31 (18.48%)
I was given a SmileDirectClub share as part of the referral programme and promptly started seeing adverts on TV for this service. SmileDirectClub provides SmileCHeck which claims to be a teledentistry (whatever that is) platform for doctor communication and monitoring.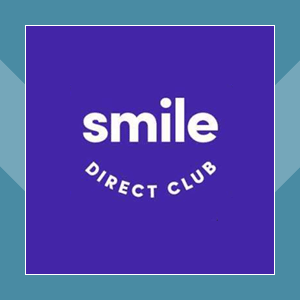 SDC claim to have a network of over 240 dentists and orthodontists in the USA, UK, Canada, Australia and Puerto Rico. Its price has increased by just over 40% in the past year. And I've seen a healthy increase of 18% in the few short months I've owned this share. At a current price of $11.30, these shares look cheap to my eyes.
Tesla
Trading 212 Balance £41.16 | Gain +£7.16 (21.08%)
Tesla has been in the news a lot in 2020 and no wonder. Their founder Elon Musk makes all sorts of headlines not least relating to Tesla or his space travel enterprise, SpaceX. In the past year, Tesla's share price has grown by over 700%.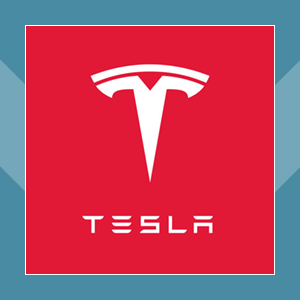 Tesla is the granddaddy of all the big electric vehicle stocks and the price reflects this. Will Tesla continue to grow at its current rate? Well no-one can say for sure. But surely with electric vehicles looking like they will be the norm the world over in 10 years, the big vehicle manufacturers such as Volkswagen, BMW, Mercedes-Benz and more will start stepping up their electric vehicle programmes, lessening Tesla's market share in the coming years.
Uber Technologies
Trading 212 Balance £20.47 | Gain +£4.74 (30.07%)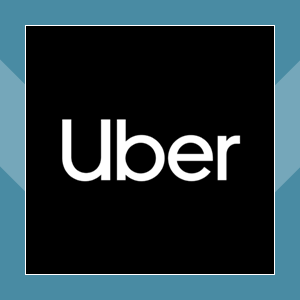 Another US tech giant, Uber saw growth of over 70% in the past 12 months. Uber needs no introduction to most UK investors and is a popular app and service on both sides of the Atlantic. But what does the future hold, and will other apps in this market space (Lyft, Via, Curb for example) start to make inroads into Uber's share of the pie? Whatever happens, no doubt Uber will continue to evolve (there's mention of electric scooters on their T212 bio). I'm pretty pleased with 30% growth just in the past few months anyway.
Vanguard S&P 500 ETF
Trading 212 Balance £134.48 | Gain +£8.43 (6.69%)
Choosing an ETF (Exchange Traded Fund) allows you to diversify your investment quickly and easily by investing in an index fund. In this case, I've invested funds in the Vanguard S&P 500 ETF. Unsurprisingly this year, this fund, which invests in stocks in the S&P 500 Index, representing 500 of the largest companies in the US, crashed in February at the onset of the Covid outbreak.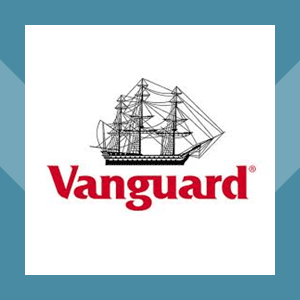 However, it has since recovered to post growth just below 15% for the previous 12 months. I would expect strong and steady growth from a fund such as this and this is reflected in its performance over the past 10 years of almost 14%. Effectively if you had invested £10,000 in this fund 10 years ago, it would now be worth £37,000 or thereabouts. This is somewhere that I am likely to place a lot of my funds in the coming years due to the perceived reliability of this fund.
XPeng
Trading 212 Balance £19.87 | Gain +£0.37 (1.90%)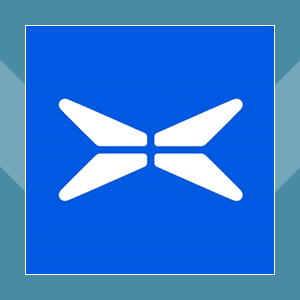 Lastly, XPeng is a relatively new stock which I have invested in. It only surfaced on 1st September this year and has been fairly volatile as you would expect. XPeng (like NIO) is another Chinese company who designs and manufactures electric vehicles. So again I'll be following this one closely. My own gains in this fund have been negligible although they have posted gains of 124% this year.
---
Trading 212 Review In Summary
And that is a summary of the stocks that I currently hold in Trading 212 and their performance to date. I hope you have found this Trading 212 review informative. In total, I have invested £587.07 and had a return of £45.65 which equates to a gain of 7.77%. Keeping in mind that this is only 4 months returns, I'm pretty pleased with how my stocks have performed. My portfolio currently stands at £632.51 and I will continue to invest steadily each month.
I'm looking forward to seeing how much my stocks have grown in another years time.
Thank you for reading my article and I must reiterate that I am not a financial expert or adviser. All the views expressed here are my own personal take on these stocks and are for information only.