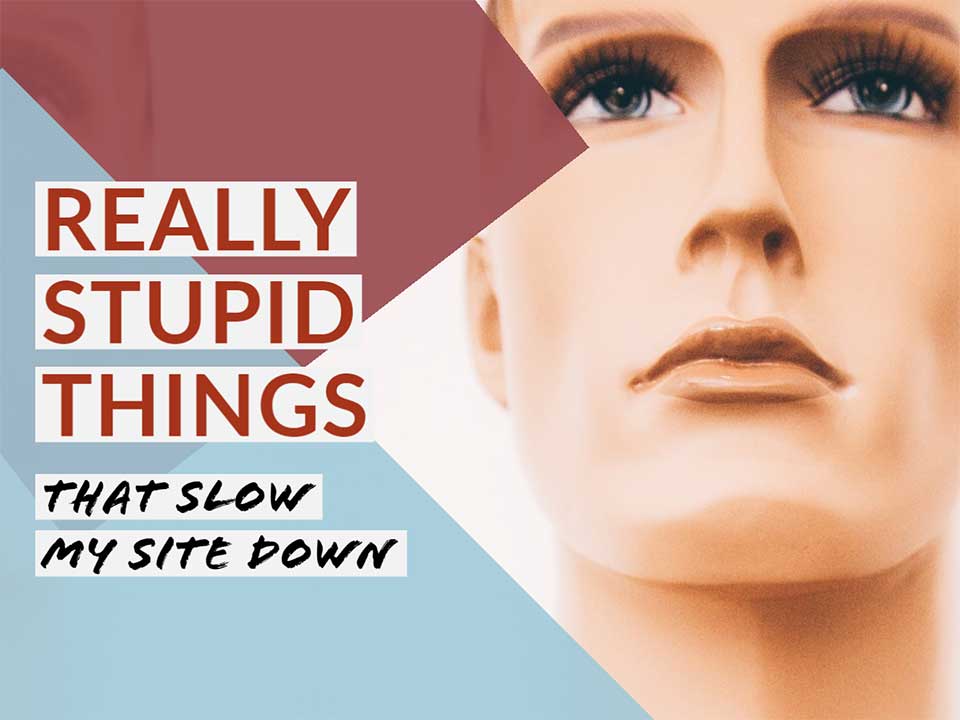 Really stupid things I've been doing that slow down my site
Twitter Widget
It's easy to fall into the habit of throwing lots of stuff onto your blog or website to make it look 'busy' and interesting.
And what better widget to add to your blog than your Twitter feed with lightning updates from the web's favourite microblogging platform?
Unfortunately, no one is really that bothered about viewing your Twitter feed. Believe me, I've watched the Hotjar recordings. If someone lands on your blog it's more than likely that they're after some information or insight that you've posted.
They're most probably not interested in that hilarious gif that you posted last night. A Twitter widget also adds valuable seconds of loading time to your page. I had a Twitter widget but it's gone now. Completely useless. Get rid of it.
AdSense code
Did I tell you I applied for AdSense months ago and still haven't been approved yet? I know we've got Covid-19 and all that and you're perhaps not back to your full complement of staff but four months? Really? And I've still not been approved.
Fortunately, I made the jump to another ad network.
Ezoic had me approved and up and running in less than a week. They've also got a much better system but that's another story altogether. Even though I've already been approved for Ezoic, I still had my Google AdSense code firing on my blog.
Ok so maybe it didn't add too much to the loading time, but it's a totally unnecessary piece of script that was on all of my pages. It has since been removed.
Facebook pixel
Last month I decided to give some Facebook marketing a shot. No doubt you will have seen plenty of ads on your Facebook feed with all manner of crazy photographs enticing you to click through. No doubt this works for many sites but it wasn't a good fit for mine so I stopped.
But I neglected to remove the large piece of Facebook code which was lying around on my site. It was just another piece of useless code adding more milliseconds to my blog. It's gone now. Look out for this also.
Hotjar code
If you haven't heard of Hotjar, it's a very useful piece of software that allows you to see what visitors do when they're on your website. It's absolutely great and I've been using it for a number of years.
What's more, it's free. Well free for 100 visitors and with limited customizability. But it's yet another thing that I use intermittently.
So you've guessed it, the code was lying on my website for months for no good reason, interesting my load times. If I ever need to use it from now on I'll add the code when needed and remove it when not needed.
Plugins not in use
These are just four extremely easy ways I've managed to speed up my website.
Taken on their own, they may not mount up to a whole lot of savings, but when you add them up it could be the difference between a good or bad user experience.
I urge you to take a look at your plugins and the code that you have added to your website.
Do you really need the code and those widgets?
Do you use them every day?
Do they add a lot of value to your blog or business?
If not, ditch them.
Site Speed
It's a good idea to run an actual site speed test before and after you make any changes to your site. Google provide a free speed test you can run on your site here.
It would also make sense to get your site verified on Google Search Console which details your site speed issues under its core web vitals section.
You can regularly keep a watchful eye on your site's speed here. Do you have any quick wins for speeding up your load times? If so drop them in the comments below. I look forward to reading them!