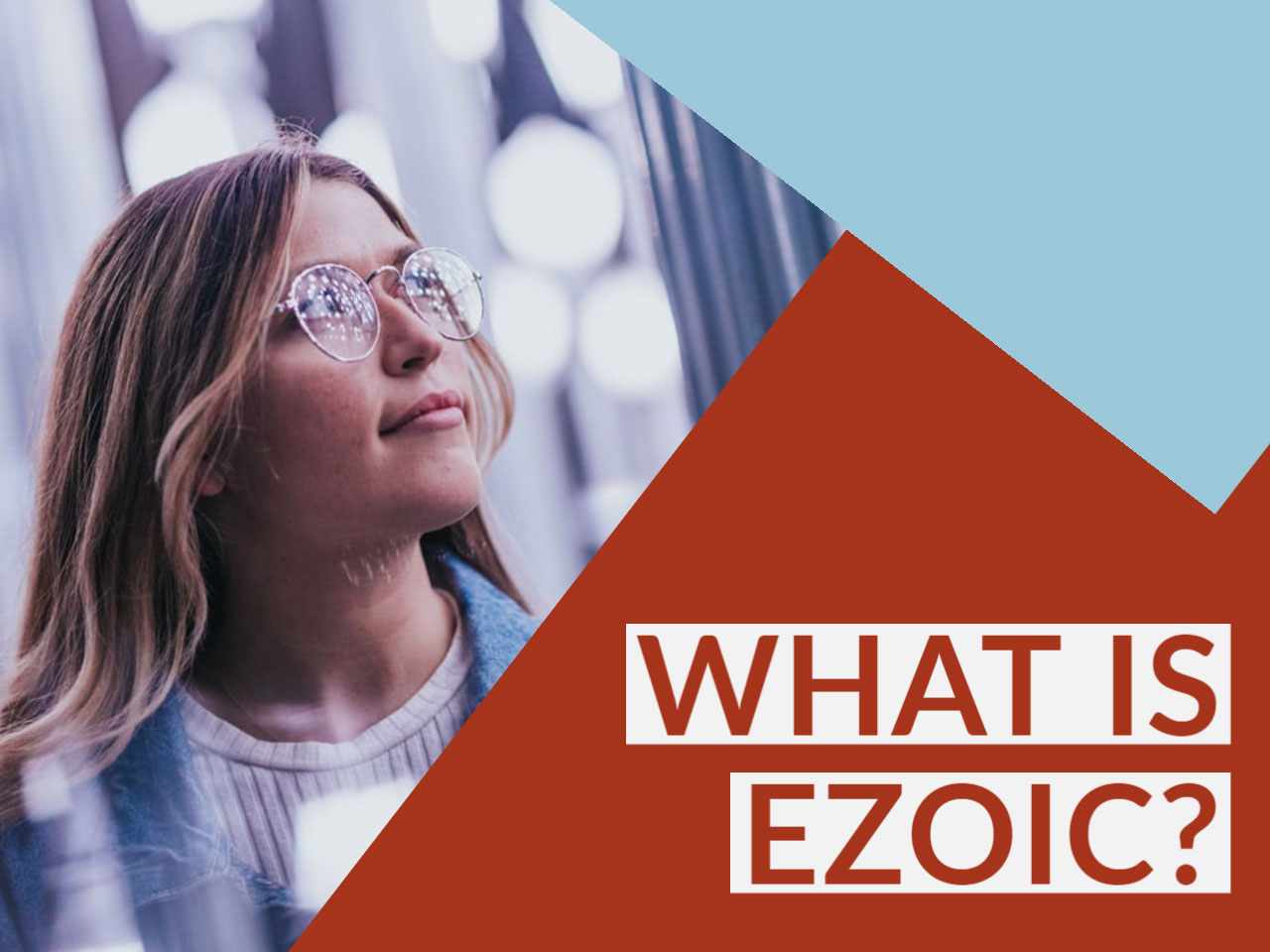 What is Ezoic? A Guide To An AdSense Competitor for 2021 and Beyond
Ezoic first impressions guide
After waiting four months for approval for Google AdSense, I finally lost patience and decided to take the plunge and go with another advertising partner called Ezoic.
Ezoic is a company I hadn't heard of until a fellow money blogger dropped me a line to explain how it worked.
Thanks, Andrew from Capital Matters for this information.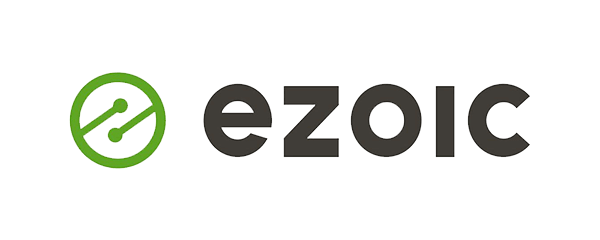 RPM & EPMV
Their big selling point is that they aim to achieve a higher RPM than Google AdSense. RPM is Google's terminology for earnings per thousand impressions. Though I'm still not exactly sure what RPM actually stands for.
Ezoic has slightly different terminology. They call it EPMV or earnings per thousand visitors. Both come down to the same thing. How much cash can you make for every thousand visitors you get to your website. But I'll get back to this later.
First impressions
When I first became aware of Ezoic, I initially thought that all they did was manage your AdSense account. But it's much more than that.
I was also labouring under the misapprehension that you needed a fully functioning and approved AdSense account. But again this was not the case.
All I had to do was, once registered with Ezoic was to register with Google Ad Manager which went through in less than 24 hours.
Setting Up Ezoic
The setup was pretty straightforward. In fact, I was allocated my own account manager, called Sian who was very friendly and helpful.
My account manager actually built my ad units for me and made things very straightforward.
What I had to do from my side was to change my nameservers and register a new Google Ad partners account. So far so easy.
Results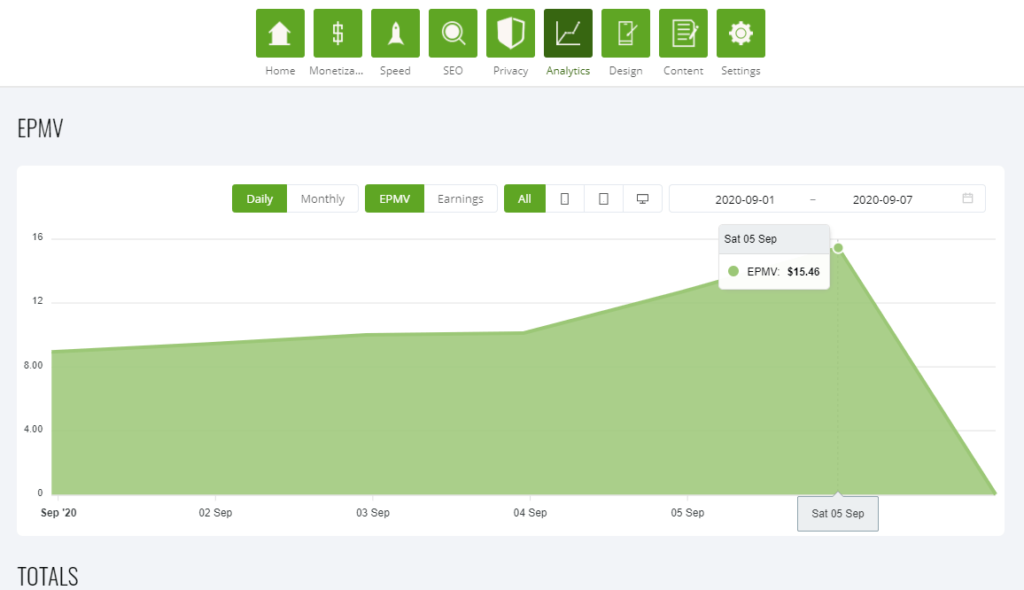 After a couple of days, web hits and earnings started to show on the dashboard. And those all-important EPMV numbers. After almost one week, the results, whilst not earth-shattering, are very promising. My EPMV has been rising. Starting at just over $8 on day one, it has reached $15.46 in just six days.
Needless to say, I'm quite impressed. One of the really good points I can see from the results so far is that earnings seem to be very consistent. There are no huge troughs or peaks – it all seems reassuringly steady.
It remains to be seen if this trajectory will continue but it's looking good.
How does Ezoic compare to AdSense?
Since my glory days with AdSense, Ad earnings have obviously come down. But if I look at more recent figures, my AdSense page RPM most recently has been £9.54 – over a two month period. And this is with me manually placing the code on my site.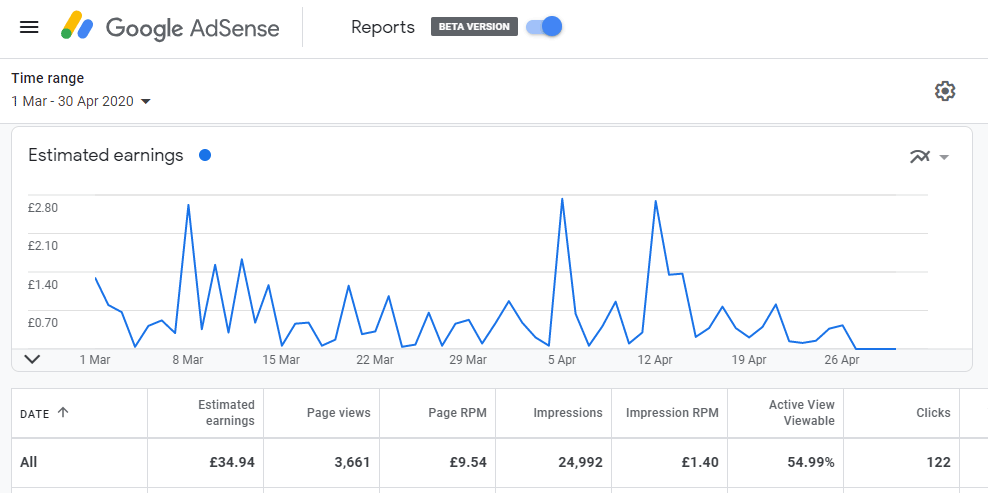 AdSense obviously displays in pounds sterling and Ezoic in US dollars. So when a conversion is made, the figures are somewhat similar over the piece so far. £9.54 equates to $12.56 at current conversion rates.
However, I'm hoping that Ezoic much-trumpeted machine learning can come into its own and continue to increase my EPMV. It's certainly moving in the right direction at the moment.
With Ezoic working on the earnings and me on the traffic, I'm hoping that I can really start to build a solid foundation for some real earnings growth.