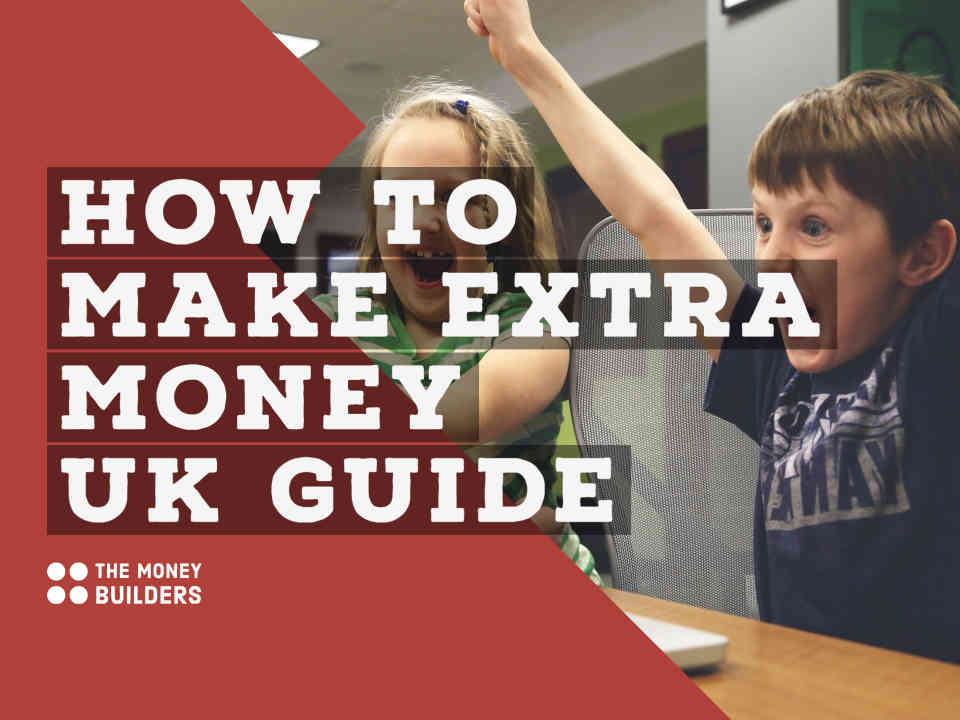 How to Make Extra Money in the UK: Side Income Ideas
It's no secret that the cost of living is on the rise. Gas price hikes and inflation are in the news and tough times could be on the horizon for some. So it's no surprise that many people are looking for ways to earn extra money to make ends meet. If you live in the UK, this post will give you some ideas about how to earn more cash without having a full-time job or doing anything illegal!
Get Paid For Taking Online Surveys
There are a ton of companies that will pay you to take surveys online. If you have time, this is an easy way to earn some extra money from home. Taking paid surveys is not a lucrative way to spend your time, but if you get the right app, it can be quick, painless and you can do it in your downtime.
Some of the best online survey apps and sites are Swagbucks, Prolific and Google Opinion Rewards to name just a few. But importantly, they are all different in their own ways. They all have different requirements, different ways of paying out and different payment methods. Read our extensive article on the Best Surveys for Money here.
Freelancing
One way that many people earn extra income or side income is through freelancing. There are lots of jobs available online for writers, graphic designers, web developers and a whole host of other professions.
Using a site like Upwork, you can earn extra cash by offering your services to clients from all over the world. You may need some evidence or previous work before you will be accepted on the platform but once you are approved, it is a relatively easy and fun way to earn money online doing what you love.
Other sites similar to Upwork include People Per Hour, Fiverr and Freelancer.
Do You Know Someone Who Needs A Dog Walker?
If you live in London or another city where people often need dog walkers, consider starting up your own dog walking business on the weekends. Taking care of dogs is something that many people love to do, and it can be a great way to earn some extra money in your spare time.
If you don't want the hassle of actually owning a dog, but still like spending time with them, then hiring someone else's pet could be right for you! The best part about this side income idea is that you can earn as much as you want since walker rates vary from place to place.
There are a lot of websites for people who need dog sitters and dog walkers – here's just one example. You could also take a look at Care.com.
Make Extra Cash With Cashback Apps
If you are purchasing an essential utility or service anyway, it's worthwhile to earn some cashback on your purchase.
There are loads of cashback apps out there that will earn you up to 12% back on purchases made through the app at hundreds of UK retailers, restaurants and service providers. You just need to sign-up for free with a few different sites like Quidco or TopCashBack first before downloading their app. Then, earn cashback every time you make a purchase through the site or their respective apps.
It's free money for something that you were going to buy anyway! A great way of making extra money fast in your spare time with little effort at all.
Click here to see some more information on these apps.
Get More From Your Employer
Start to think creatively about how you could make more money from your employer without getting a pay rise. Many employees earn hundreds of pounds extra a year by asking their boss for something.
It could be as simple as suggesting that you work from home on certain days, or doing some more hours in the evening after your shift finishes. If they are not paying you any benefits anyway (like sick pay) why not try and earn an extra few hundred pounds a year on top of your salary?
You'll never earn an extra penny if you don't ask, so get thinking!
Make Cash Buying and Selling Online
Got some old toys lying around the house? Maybe they are worth something! You could earn an extra £100's by selling your old stuff.
eBay is probably the most popular place to sell anything online in the world! You can earn a great income from it every year if you know how to use it right – with over 25 million active users worldwide there are always goods being sold and things being bought on eBay.
But eBay is by no means the only place to buy and sell goods to make money. In this article, we talk to an expert toy seller who actually advises against using eBay.
Get Paid to Write
Enjoy writing as a pastime or hobby? If so then maybe it could be your pathway to earning extra money outside your regular job. The internet is a gateway to massive opportunities if you are a writer.
There are lots of websites out there that will allow you to earn money for writing products reviews, blog posts or other types of written content.
If your work is good enough then these sites can send thousands of readers your way and pay you a nice amount in the process – it's definitely worth looking into!
Read more here on writing for money.
Make Money with Your Car
There are various options available for making money with your car including delivering food, delivering packages and local pick-ups.
You could earn money by using your car to make extra deliveries for companies like Uber Eats or Deliveroo (or similar services) that are now operating in many towns across the UK.
You can also make money from renting our car, advertising on your car or even renting out your driveway – find out more here.
Make Money With Your Phone
There is a wide range of apps available that will allow you to earn money from your phone. The vast range on offer means you can start earning cash from the comfort and safety of your living room couch.
But where to begin with so many apps on offer?
Read our guide here on the best apps to make money. We have split the apps into different categories and give a clear idea of how much you can earn with each one.
Make Money Selling Your Old Books
Selling your old books online can earn you a lot of extra cash. If you have read the Harry Potter series and now want to sell them then why not earn some money back from them?
It's easy to list your books on websites like Amazon or eBay but which method should I use so that my book gets sold as quickly as possible? If you're in a rush or want to sell a job lot quickly and hassle-free, there are other sites available that cater to just this.
Check Your Loose Change For Valuable Coins
Checking your pockets to see if your loose change has a valuable coin could pay dividends. There are quite a few coins worth tens, or even hundreds of pounds in circulation today. It's really just a matter of identifying them.
Our guide to rare UK coins takes a look at some that you should look out for.
Start a Blog
If you have a burning passion or some knowledge to share with others then why not start your own blog?
Blogging is now one of the most popular ways to earn money online and it's relatively easy to get started. The hard bit is sticking it out for the first year or so when you are getting practically zero visitors or interactions with your blog.
You can earn money by placing ads on your blog, or by affiliate marketing. But you can only start earning cash once you are attracting visitors to your site. 10,000 visits per month is a good benchmark to think about achieving before you can start to get some real traction.
I've written a short piece on how to get started in blogging here.
How to Make Extra Money Conclusion
We can help you earn more! Check out our blog for loads of useful information on how to make extra money in the UK, starting a business and great tips from some successful entrepreneurs.